There's a UNESCO World Heritage Site perched two hours off the coast of New South Wales where nature takes precedence and adventure comes with every new day and it's got your name on it.
You'll find Lord Howe Island around 600kms northeast of Sydney, a multi blue and green hued drop of paradise in the Tasman Sea and home to a mere 380 residents who welcome no more than 400 visitors on the island at any one time. There's no queues, no traffic jams, limited wifi, no phone reception, just life on island time.
Put simply, the island is stunning. A long extinct volcano crater that and dates back 7 million years, pops out of the sea and holds a sheltered blue lagoon and dramatic landscapes. Expect white sandy bays under mountain peaks on the west and remote and rugged land on the east.
Add a protected ocean Marine Park, the world's southernmost coral reef, the world's largest sea stack (the 550 metre basalt spearhead known as Ball's Pyramid) and wildlife unique to the island and not found anywhere else on the planet. Not enough? The fish will feed from your hands, birds will land at your feet and schools of marlin, dolphin, turtles and you'll even share the waters with a Galapagos whaler or two.
If you love adventure travel, the great outdoors and the simple life Lord Howe is for you – Just look at all the things you can do.
Fishing
Lord Howe is protected by a Marine Park that surrounds the island, which means no commercial fishery. So expect to hook kingfish, yellowfin tuna, wahoo, marlin, trevally, silver drummer, bluefish. You can fish from the lagoon adhering to bag limits and catch and release policies or join a charter out to the deep and score some major boasting rights.
Diving
For something truly magical take a dive charter to Ball's Pyramid and spot the Ballina Angelfish while exploring underwater caves. You'll be greeted by violet wweep, rainbow runners, dolphin, turtles and more or take a 15 minute boat ride to the ancient volcanic formed Admiralty Islands to submerge in one of 25 atoll dive sites with depths of 14 to 40 metres.
Surfing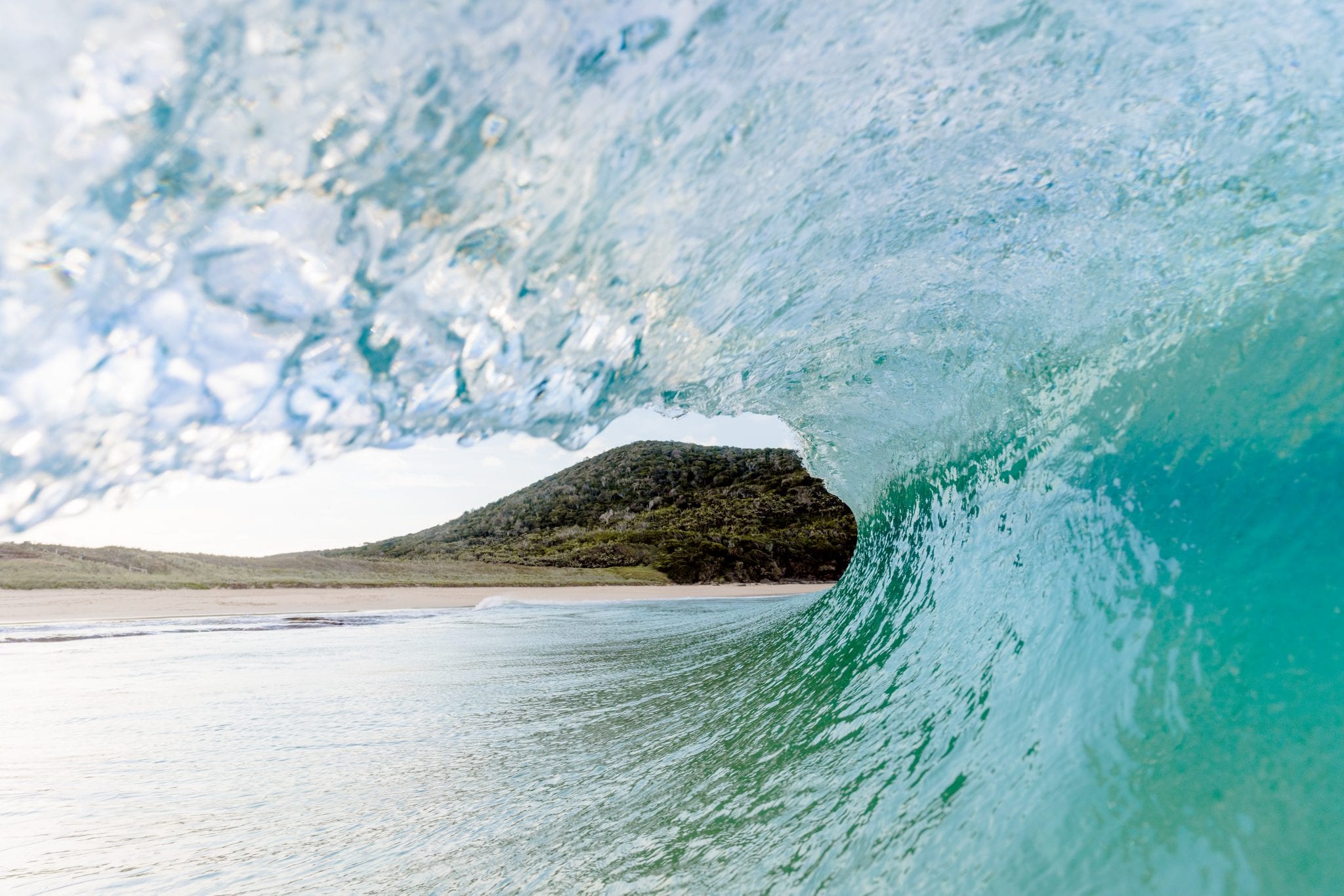 The island boasts 14 surf breaks with beach breaks on the east and off shore breaks on the west. Be warned, though, if you bring your own board it may not make the same flight as you due to weight restrictions but there are boards to rent on the island while you wait.
Check out Ned's Beach break, Blinky Beach and Middle Beach (point break) and if you're happy to try some off shore reef breaks the Salmon Beach, Lovers Bay and Lagoon Beach should suffice.
Expect a plethora of tracks that take walkers to hidden coves, private beaches, picnic sites with BBQ facilities and the like. All the while spotting the 207 species of bird life that Lord Howe is known for.
Hike the Max Nichols Memorial Track to North Bay, or take the steeper route to Mt Eliza during the winter months (it closes during summer to protect the Sooty Terns that nest along the trail). The Malabar walk from Neds Beach takes hikers to Pooles Lookout for breathtaking views.
If you like a challenge the Goat House Cave walk includes steep ascents, ropes to assist the haul and narrow trails with rocks. But the greatest challenge of all is the Mount Gower hike, which is only accessible with a guide. If you don't like heights, then this is not for you as it is accessed by a narrow goat track with an exposed drop off to the ocean below. It is a demanding hike that takes 8 hours to complete.
Snorkelling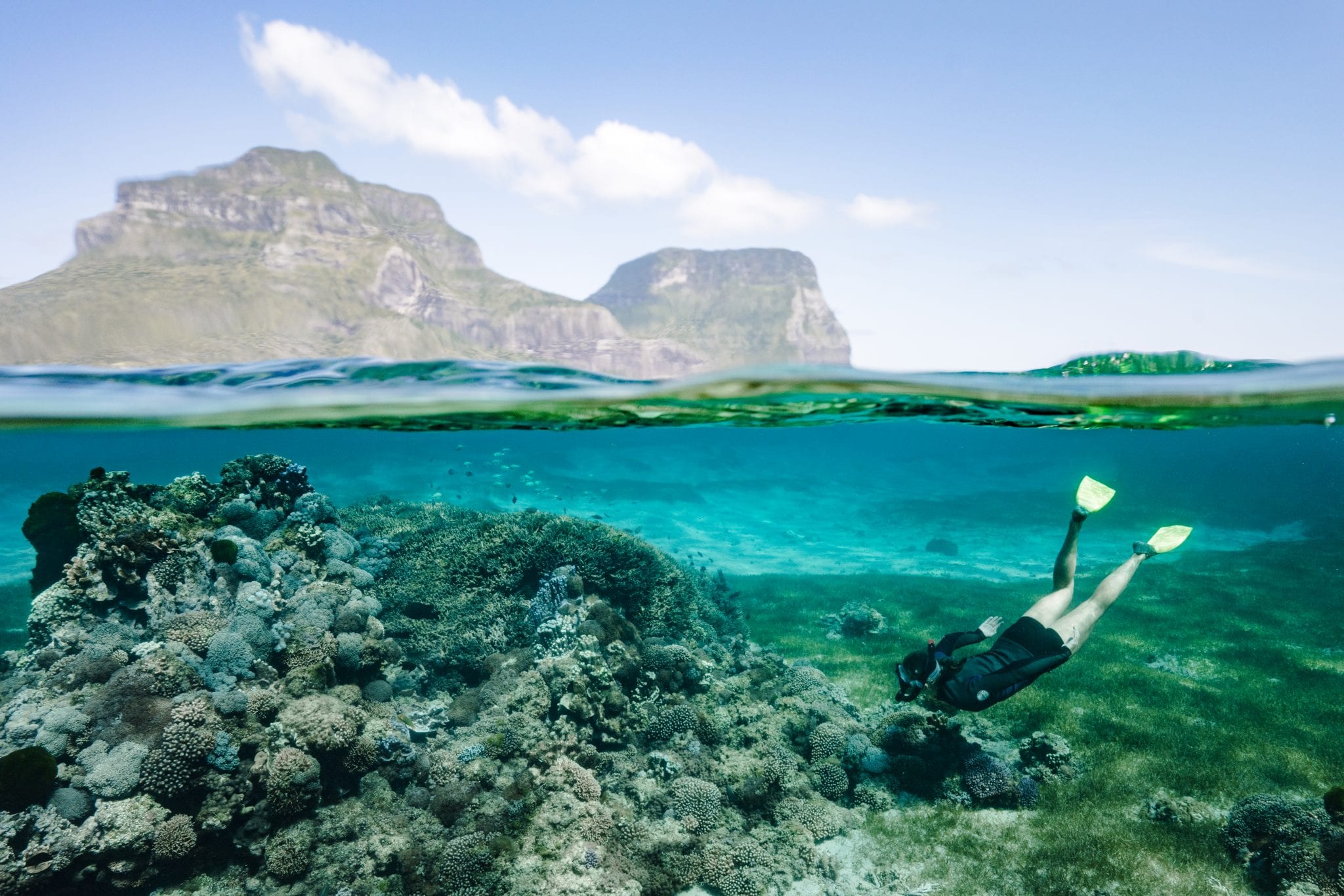 Have goggles and snorkel, will travel. The island's Marine Park was established in 1999 and covers 48,000 hectares with a mix of both tropical and temperate sea life. No need for stinger suits at Lord Howe as the water temperatures ensure year round snorkel conditions.
You'll find over 500 fish species and 90 types of coral at the famed Erscott's Hole off the beach where fish appear tame where you can swim with the chameleon-esque blue fish. Or take a walk to North Bay and snorkel the waters of The Favourite shipwreck that sank in 1965.
Biking
Lord Howe Island has literally a handful of cars and a 25km speed limit. The majority of visitors navigate the island on rented bicycle thanks to 13kms of cycle paths, both on and off road so you can beach hop.
Stand up paddle board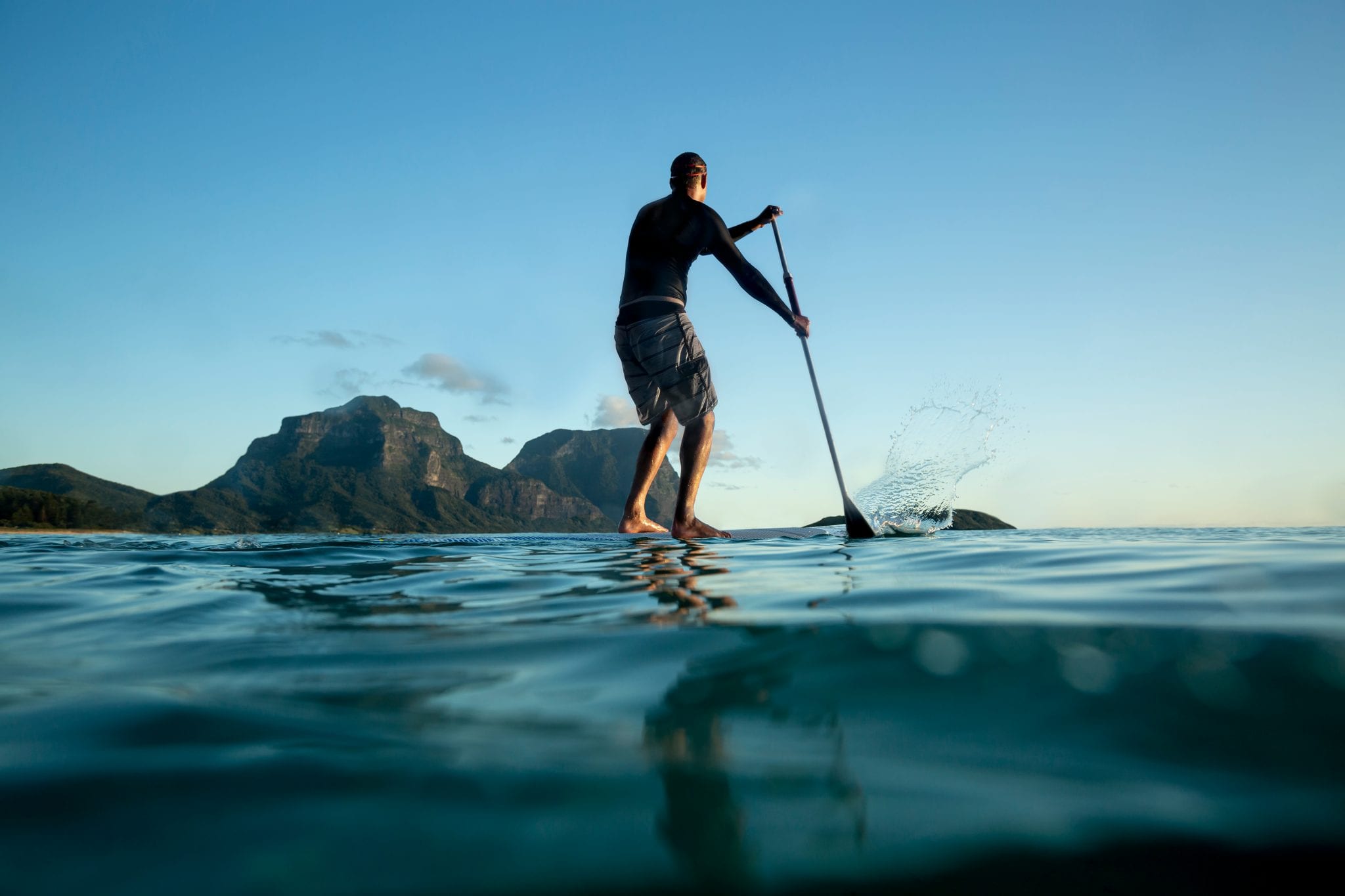 There are so many ways to get up close and personal with Lord Howe waters. Glass bottomed boats, snorkelling, diving, surfing and stand up paddle boarding. Love flat water? Then paddle the 10km lagoon. Love to paddle the surf? Choose from one of 14 breaks on the island.
Kite surfing
Lord Howe is considered a must-kite destination for kite surfers with summer time east and north easterly winds and offshore waves and a winter filled with 20-35 knot south west and westerly winds for inside the reef.
Golf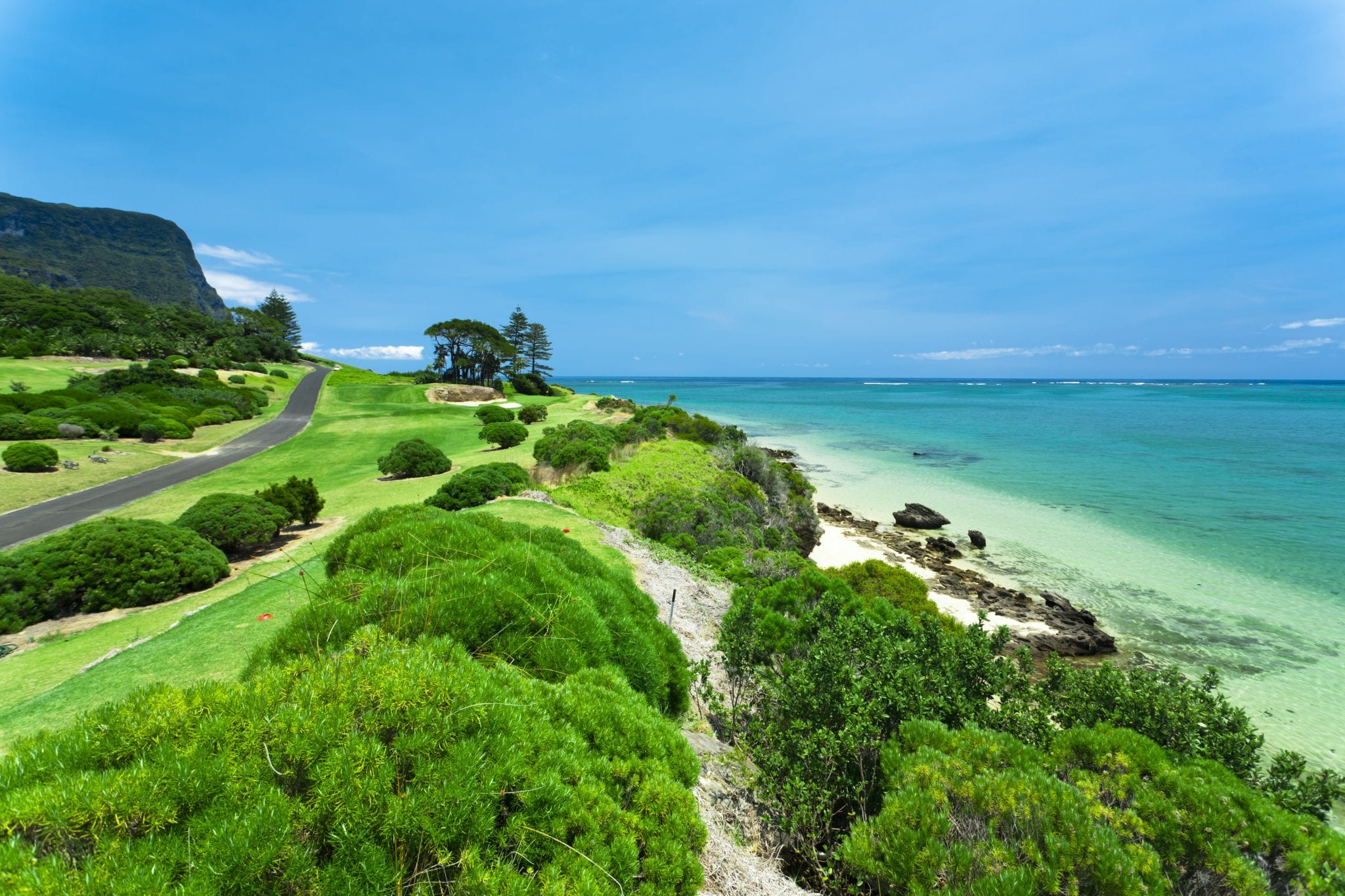 Ok, we're not talking 18 hole US Masters, but we are talking challenging with 9 holes of par 3's and par 4's. The course started life in 1969 as a market garden and 51 years later has a full time green keeper, club house, Sunset Restaurant and Bar. All with a dramatic backdrop that Lord Howe Island always delivers and golfers will enjoy the Kentia Palm forest, the undulating fairways and ocean shore.
Where to stay
From self catered to full lodge luxury, you'll find it on Lord Howe Island with 22 accommodation options.
Be aware that as the island is remote and limited to 400 beds, it's never going to be the cheapest holiday but it is going to be big on adventure experiences.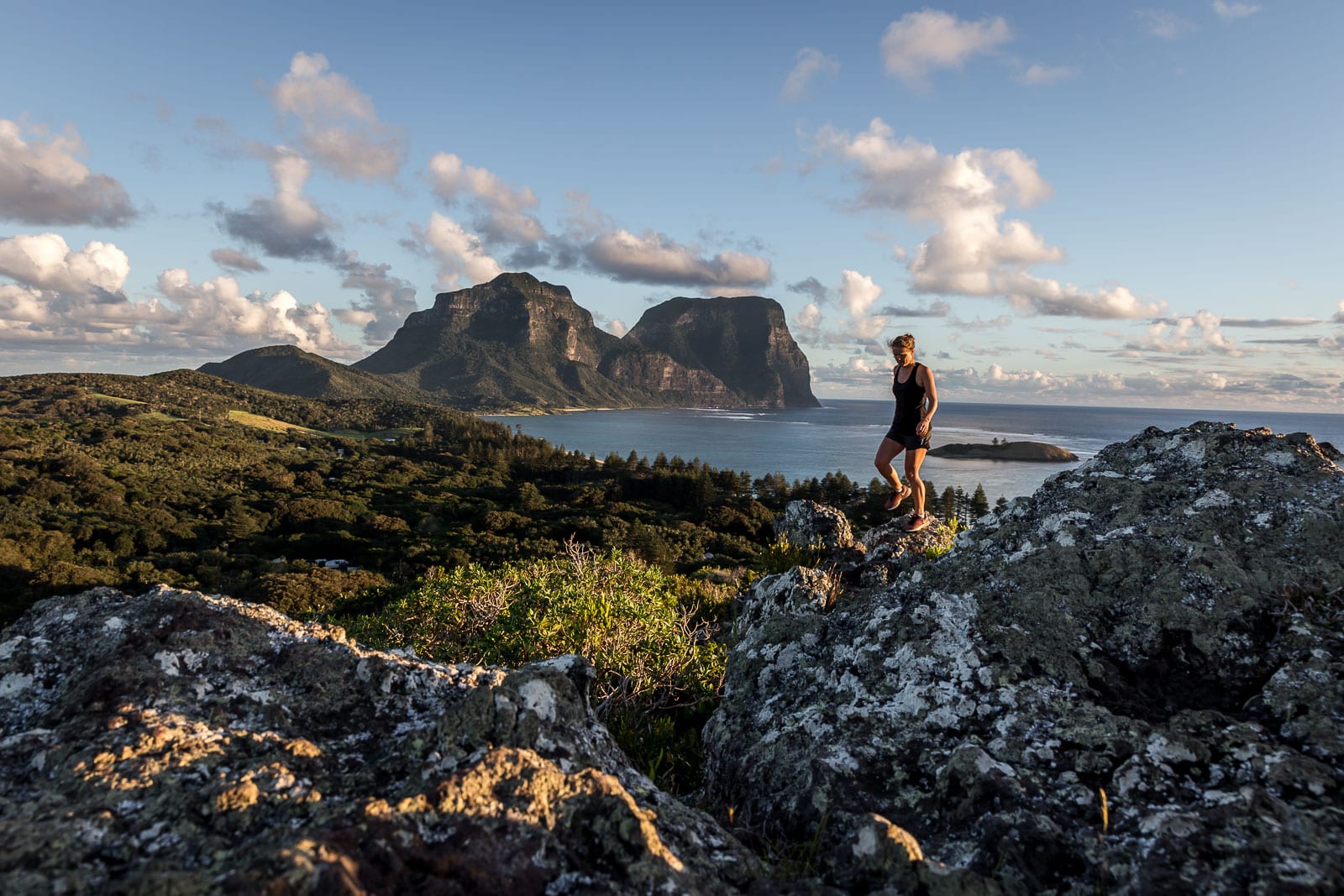 Pinetrees Lodge offers a unique Adventure Fitness stay, devised by Trevor Hendy. It's a self guided adventure fitness program dependend on fitness level and includes seven nights accommodation, fitness guide, five morning yoga classes on the lagoon, breakfast, lunch, afternoon tea and dinner and more. From AUD$3206 per person twin share.
Arajilla Lodge has an Eco Adventure Package which includes three nights accommodation, all meals five hour guided North Bay Nature and Turtle Tour, four hour self guided glass bottom kayak, climb Blackburn Island for picnic lunch and reef snorkel, a snorkel expeirence at three different locations and a copy of Ian Hutton's Birds of Lord Howe Past and Present book. From AUD$5245 in a one bedroom Kentia Suite.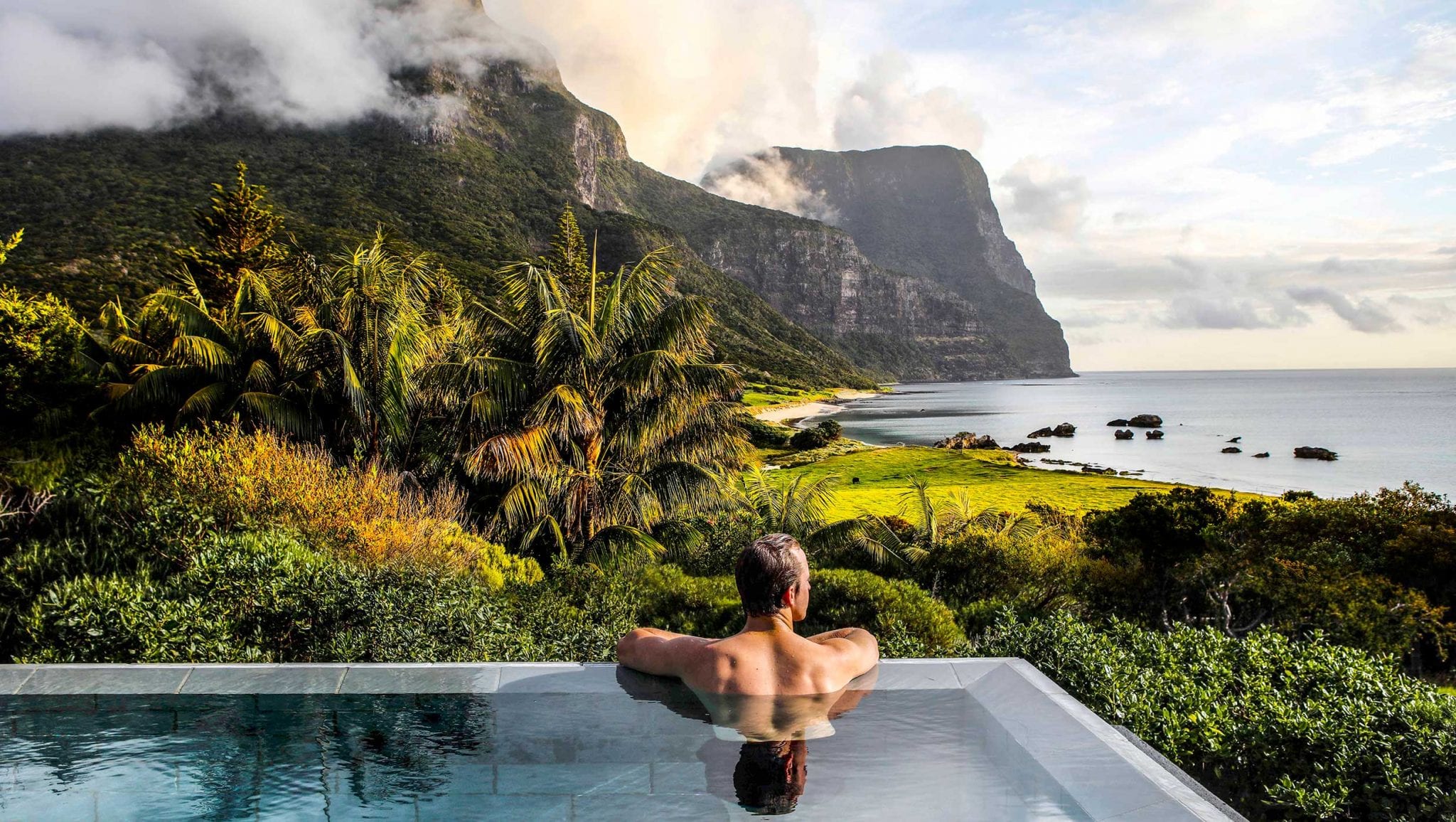 Capella Lodge has all the luxe trimmings sophisticated travellers will adore from the team at Baillie Lodges. Expect an award winning restaurant and day spa for some down time. Add gourmet breakfast, sunset drinks and canapes, dinner and open bar from 6pm included in the nightly tariff so you can enjoy the lodge as though it were your home. Stay five nights or more from AUD$3825 per person twin share including French champagne on arrival, suite upgrade and two $50 Capella Spa credits.
Travelling as a group on company retreat (and on the company dime) then Island House is for you – two hand built sensory homes with a stand alone Transit Room, that can double as a wellness room, plus an Adventure Room filled with all the toys you need from bikes to Dale Chapman glass bottomed paddle boards, Fenn Ocean surf skis, Kai Fitzgerald surfboards, SCUBAPRO snorkels and fins, rod and reels, yoga matts, day packs, sports drinks and nutritional products. Yes, they're all included in the tariff – there are even guitars, mandolins, didgeridoos and film cameras, film, lenses and flash. Full use of both houses that together sleep 8, starts from AUD$5200 per night.
Getting there
QantasLink offers year-round scheduled services to Lord Howe Island with flights departing from Sydney on most days. Brisbane flights are usually on weekends and expected to resume once borders reopen. Eastern Air Services also offer flights to Lord Howe from Port Macquarie and Newcastle.
Luggage is limited with 14kgs for check in baggage and 7kgs for cabin baggage, so pack light.
Checkout the Lord Howe Island tourism site for more info.