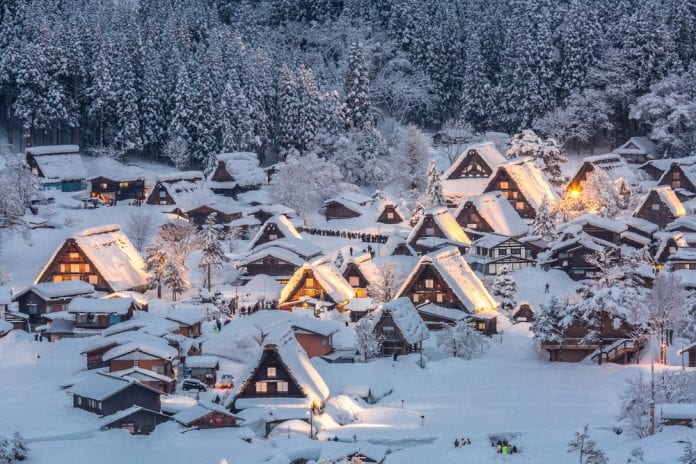 If you're looking for Airbnb accommodation on your next Japan ski and snowboard trip then your search just got a little harder. The home sharing website removed almost 50 000 properties in Japan from their website this week ahead of a new law that takes effect in the country next week. 
Home owners must obtain government permission to operate with an appropriate permit or certification. Without these permits homeowners are unable to accept Airbnb bookings.
The new law is called 'minpaku' and is not as restrictive as it sounds. Airbnb hosts can operate up to 180 days per year but only if they register their home with local government. Hosts are required to upload the appropriate registrations to the site in order for their rooms to display on the site. Once registered you're operational again.
The laws for home sharing in Japan are complex and while the minpaku law sounds simple if your own council region has prohibited home sharing then you simply cannot open your home in residential areas for short term tourism rental. Many districts are choosing to shut down home sharing due to noise and garbage complaints. 
Airbnb rentals may already have been illegal over the past few years in Japan as another law system, minshuku, was already established prior to the home share sites arrival. Minshuku is a system whereby home owners can rent our a room in their home short term so long as a 'manager' is on site at all times and a permit has been obtained. Airbnb does not require a site manager and home owners have been able to operate with the site as minshuku was rarely policed within the country.
The new law means condominium associations can choose to ban minpaku from operating within their building, but only if they register that ban before mid June this year. Minpaku means there will only be a two night minimum stay required as opposed to the former xic and management companies will be required for the property, eating in to potential profits for home owners. 
What's bad news for home owners wanting to use extra home share income to pay off their mortgage is good news for hotel operators in Japan.