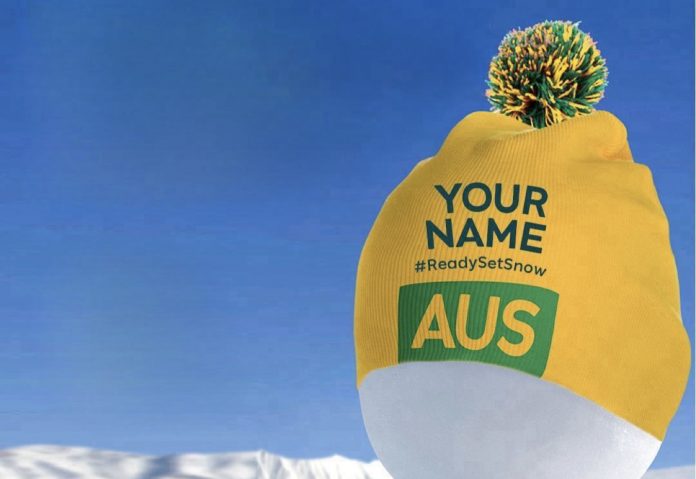 Cheer on Australia's Paralympic team at the Beijing Winter Paralympics and grab a "virtual beanie" with your name on it.
Australia's amazing Paralympians rode the support of a nation at Tokyo 2020 when nearly 100,000 Aussies 'filled' the stands through Paralympics Australia's highly successful Virtual Seats campaign.
Now, it's the turn of our top Winter Para-athletes to feel the love from back home as they prepare to make their mark at the Beijing Paralympic Winter Games, starting this Friday March 4.
Supporters can purchase their Virtual Beanies for $25 until March 31. Funds raised during the campaign will support Paralympics Australia programs that help develop new generations of Paralympians and provide opportunities for Australians with a disability to participate in sport at all levels.
These initiatives include Come and Try Day events, the Paralympic Education Program and Para-sport Equipment Fund.
"The pathway to get to where I am now has not been an easy one," said Para-alpine skier Patrick Jensen, who is visually impaired.
"Life has thrown obstacles in my way every day, but I feel the Aussie way is to not back down or give up, it's to fight harder. I will always push harder!"
Another of the Team's alpine skiers, Rae Anderson, said: "I love sport and the opportunities it presents and pushing myself to be the best athlete I can be, physically, mentally and personally.
"[Ski] racing was always a sport I wished to pursue although, being from the NSW Central Coast, cost and distance were a barrier until I met some incredible coaches and sponsors."
Anderson, who has cerebral palsy, will become just the seventh Australian to compete at both the Summer and Winter Games, after she came fifth in the Javelin F37 classification at Rio 2016. Supporting better opportunities for people with a disability is close to her heart, as it is for skier Mitchell Gourley, who will compete at his fourth Games.
"I am very aware of the positive impact sport can have and how it can be a vehicle to get people to connect, improve people's health and open things up like pathways to employment and, ultimately, give people with a disability the lives they deserve to live," said Gourley, who was born with a left arm limb deficiency.
"The Paralympics has a very important role and that's what I want to focus on."
The Australian public has an important role to play, too, during Beijing 2022.
Para-snowboard star Ben Tudhope said: "Having no spectators will be a change, but all Games bring their own challenges. The increase in public and media attention of the Paralympic movement is already a massive achievement in my eyes.
"The Aussie Team knows we have the most support ever going into these Games and that definitely lifts all of our spirits and motivates us to perform at the highest level."
To purchase your Virtual Beanie today and support Australia's current and future Paralympians, visit www.donate.paralympic.org.au today.