Our 10 year old reporter, Emilia Lytle, is born and bred in the ski town of Park City Utah in the USA. She clicked into her first pair of skis at age two and is now a member of Park City Alpine Team. This is her guide for fun things to do for skiing kids.
Of course, skiing/snowboarding is number one
But, I have to be more specific because some runs are more for adults. A few of my favorite runs at Park City Mountain are Glory Hole because it has a lot of moguls, Powder Monkey because it has lots of little jumps in the trees, Boa because it's an open easy run, Another World for more grooming, Grande because it was my first double black, Deja Vu on a powder day and you can go in the trees or on the wide run, and 94 Turns for more moguls.
A couple of lifts that give access to some more of my favorite runs are Iron Mountain Express, Dreamcatcher, King Con Express, Saddleback Express, Sun Peak Express, McConkey's Express, and Dreamscape.
The Alpine Coaster
This is a really fun roller coaster, and you get to see Home Run from an eagle eye view as you pass over it. Then, you get to go down a SUPER fun track and you get to pick your speed. You control your speed with a lever.
The outdoor Ice Skating Rink
This is located near the center of Park City mountain at the base near the Pig Pen and Food For Thought restaurants. You can rent skates for very cheap, and they also sell hot cocoa and other foods and beverages for a cheap price as well. They are open every day during winter from 11 am to 7 pm.  If you are a beginner they have these big blue ice walker frames to help you steady yourself.
Cloud Dine
This is an awesome restaurant located at the top of Dreamcatcher and Dreamscape chairlifts. It has a beautiful view, cellphone chargers, quick service, really nice staff, and plenty of other amazing things.  My favourite meal is the pizza.
Hungry Miner donuts and hot dogs
They have REALLY good donuts and hot dogs for VERY cheap prices and are near the ice skating rink. The donuts are $1.50 each and the hot dogs are also very cheap. To add, the donuts have many different frosting flavors and many different toppings to choose from. You get to create a custom order and they give you it to you seconds later.
I like vanilla frosting and Oreo bits. They have lemon frosting, chocolate frosting, maple frosting and other toppings like fruity pebbles, bacon bits, cinnamon sugar, powdered sugar.
For the hot dogs, it is the same except there are not a lot of flavors of frosting (or any flavors) because they are hot dogs, so it is not a surprise that they do not have frosting as an option, although if you asked them to put frosting on your hot dog they would gladly do it because their staff are so nice.
Some extra things that the donuts and hot dogs have that some other restaurants may not are that the donuts are super crispy on the outside and soft on the inside, and the hot dogs are nice and large.
The Paint Mixer
You can take classes on how to paint on canvas and they give you paints and brushes and will take you through step by step how to make your art. I had my 9th birthday party there.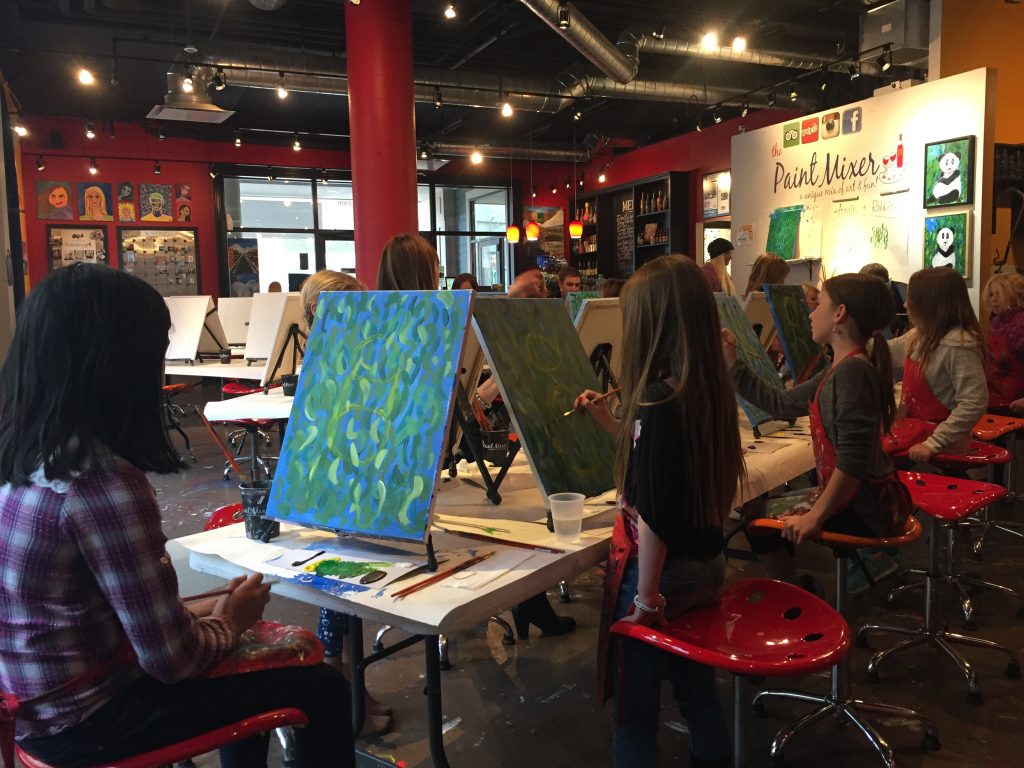 Avalanche dog meetings
You can go and pat the avalanche dogs on Wednesdays at 1pm at Summit Patrol and meet the patrollers. I have the complete collection of all the dog cards, you can collect them by asking anyone in a yellow jacket, the mountain safety hosts. They have them in their pockets. Sometimes they ask you to answer a question before you can get one. My favourite is Rogue because he's super cute, he's black and brown and white.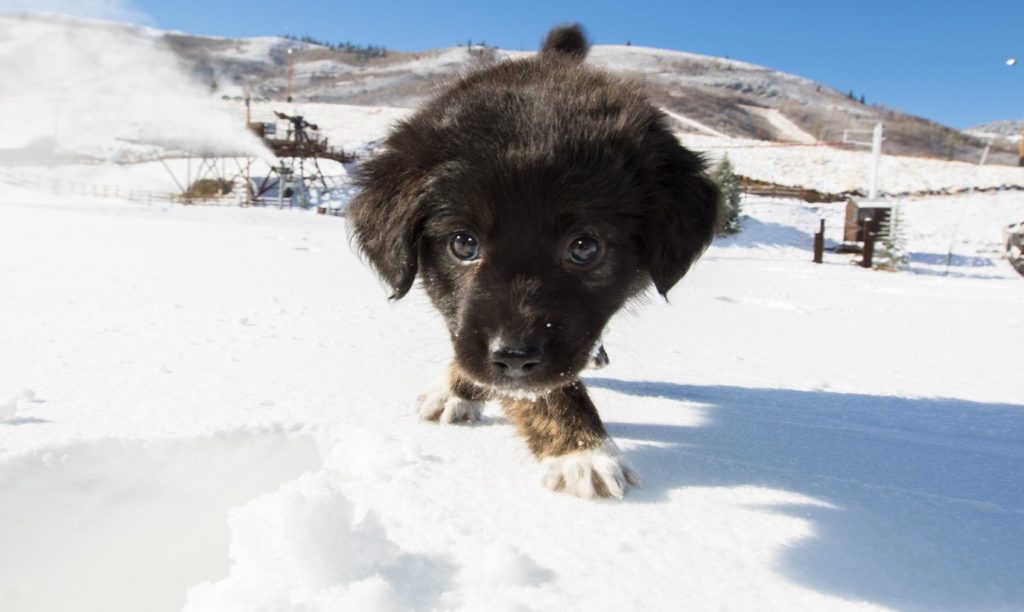 The Tanger Outlet Mall
I love it because it has all of my favourite stores like Old Navy, Nike, Adidas and you can also visit the dogs at Nuzzles & Co that are all rescue dogs waiting to be adopted.
Sock City on Main Street
It's a store that has a lot of different types of crazy socks. I look for ones that have funny sayings and cute pictures.
Dolly's Bookstore and the Rocky Mountain Chocolate Factory
In Dolly's Bookstore on Main Street you can look at all the books in the kids section which is huge and they have notebooks and water bottles and jewellery and a shop cat you can pat. The book shop is attached to the chocolate shop. The chocolate covered marshmallows are my favourite. It has many different choices, and they are all delicious.