It's sad news out of Selwyn Snow Resort near Cabramurra today as the ski resort reveals it has suffered extensive damage from the bushfire in the region yesterday.
The boutique ski resort in New South Wales is loved by Australian families and responsible for life long ski addictions as so many learn to ski and snowboard there. They posted an update confirming the bushfire news on their Facebook page this afternoon.
We spoke with Andrew Dunkerley, Group Operations Manager for the Blyton Group (owners of Selwyn) of the damage.
"It's too early to say right now when we can get into the resort to assess the damage. So there's not a lot we can say about whether the resort will be able to operate this winter until we do" said Dunkerley.
"We have spoken with National Parks and Wildlife who have confirmed the resort was hit by the fire but we don't know to what extent. We have five full time staff who work on the mountain year round and thankfully they had been evacuated from the resort a few days back."
Selwyn Snow Resort will continue to inform via their social channels.
Freelance journalist and natural heritage guide, Tim the Yowie Man, had earlier reported the news on his page. The Snowy Mountains Magazine also confirmed the heritage Kiandra Courthouse, Pattinsons and Wolgals Hut have been lost in the same fire. 
UPDATE:
The Dunns Road fire map below reveals the extent of acres burned thus far including Cabramurra.
This fire is currently out of control and is 230 000 hectares in size and ripped through the town of Batlow last night with over 20 properties decimated.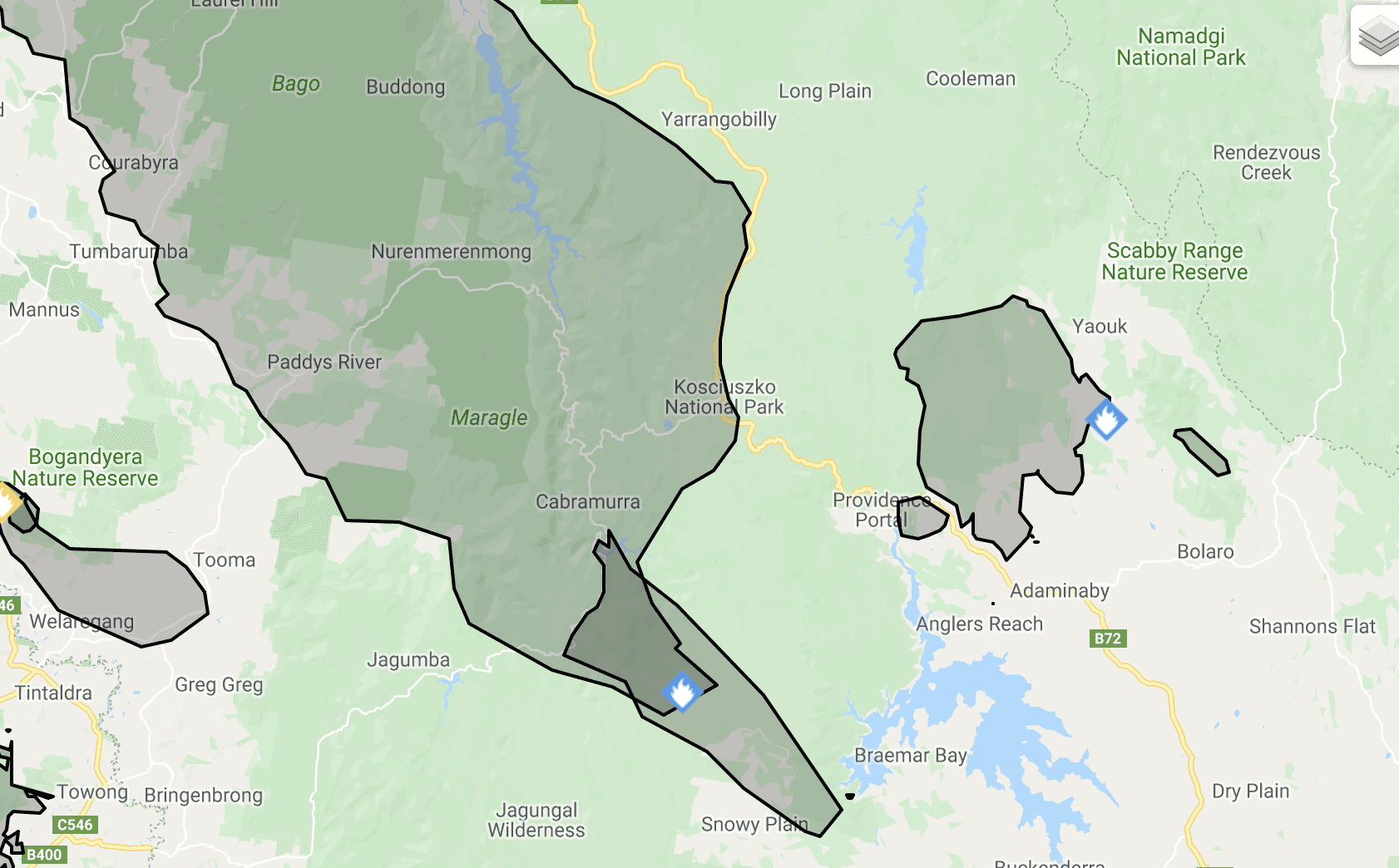 We'll bring you more news on Selwyn as it comes to hand. For now it's a waiting game.