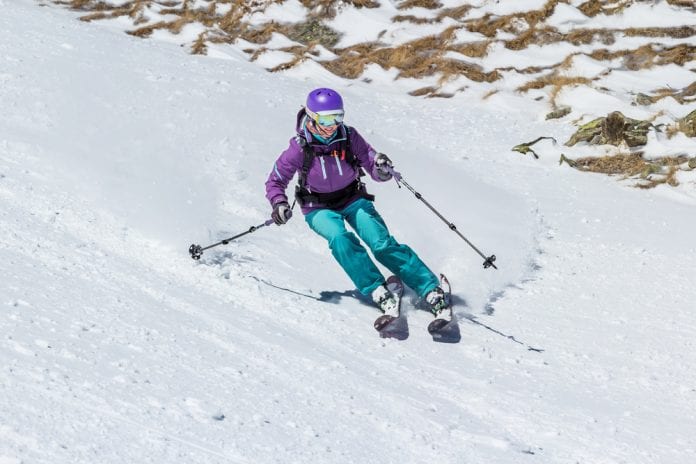 Miss Snow It All wrote a piece last week that revealed the gender divide in skiing and snowboarding social media content in some ski resorts and launched #showusdagirls (use it). It was designed to make people stop and think. And it did.
One resort across the ditch in New Zealand actually reached out to say thank you and proceeded to revise the way they portray girls skiing and boarding in their daily social edits. Others in Australia have been seen to include more women actually skiing and riding since – though many have just had those girls skiing with other girls. Which is awesome but slightly misses the point, progress is progress none the less so we'll take it. 
Not all resorts across the globe are created equal and some (both here and abroad) are really good at consistently representing a mix of male and females in video and still shots who are actively skiing and boarding in all sorts of conditions, from ripping powder to park and corduroy groomers. Others, not so much.
So rather than name and shame I challenge all resorts to do their own self audit and hopefully make some creative changes where needed. We've also come up with some ways to do that. After all, 43 percent of resort visitors in Australia are female. International stats are not dissimilar – in Canada 42 percent of skiers and 39 percent of snowboarders are also chicks.
Why it matters
Representation matters. Social media is here to stay and marketing images build up our idea of what we should be doing and tell us what we are capable of. We soak up the ideas in them and they become the norm for us.
The research has shown that being underrepresented can lead to lower self-esteem and even 'symbolic annihilation'. What's that you say? It's when you don't see people like you in the media and you start to think that you're unimportant to society, or in this case, that resort brand. Is that how we want our snow women to feel?
The representation of women in the snow industry isn't the only problem either. When was the last time you saw a photo or video of someone riding who wasn't white? Or able-bodied? Or young? Our middle-aged and senior skiers and boarders (the ones with money), and people that are anything but caucasian, are seriously lacking in snow social media.
The real versus perceived challenges to getting girls on snow film
Trust me, we know the challenges to getting girls to ski or snowboard for the camera.
We've heard it all: that boys are better than girls at promoting themselves to the media departments of each resort, there's not enough sponsorship products to go around, they don't know how to ski or ride for the camera, girls only ski groomers (sigh), we can't find any that want to ski for the camera, what's a girl (oh, oops, sorry that last one was my bad).
But the real issue is time constraints for fast turnaround on real time social content and access to females that can ride or ski for the camera (trust us, this is a skill). We know it's sometimes best to film riders who can really rip in order to make your resort look as fun as possible (though the majority of consumers only ski groomers, just saying) – but that doesn't discount female riders. Far from it.
How to find female ski and snowboard models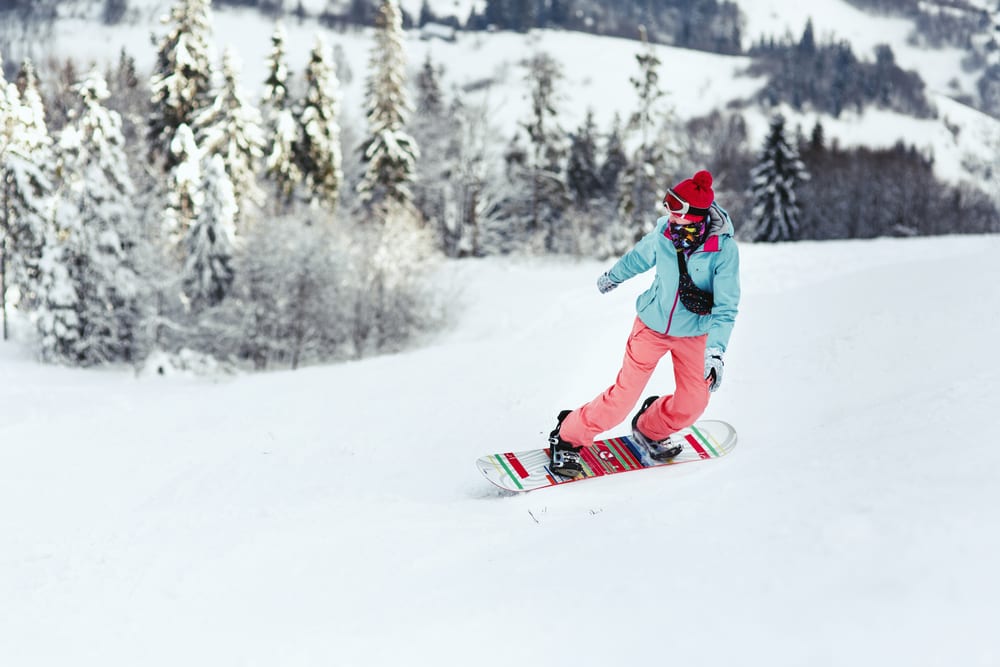 The girls are out there. And it's not up to them to come to you, although it would help if they did and they were welcomed. It's up to resort media teams to be inclusive and find them.
Here's how.
To save you time so you can get on with shooting, employ an intern to create a database of both men and women you can contact for early morning film shoots, powder storm shoots, groomer shots and more. You find them for your brochures so find them for your real time social and use them.
We've got some seriously amazing female skiers and snowboarders in snowsports schools. There are fully certified instructors who have done back to back winters for years. These girls are technical and incredibly impressive in terms of carving, tricks, powder skiing and boarding and more. Just swing by your ski school or give them a call, the girls would be frothing at the opportunity to be filmed.
There are talented riders scattered throughout resorts. Get chatting to the girls you see every day in so many roles across the resort or send out an email to resort employees to let them get involved in your media. Be specific about the skills required so they can self-edit, again, saving you time.
Plenty of Aussie ski and snowboard brands have female riders who would be keen for more media coverage. Reach out to the team managers at the ski and snowboard brands associated with your resort and specifically ask for the girls, then ask those ripping female athletes to bring their female friends.
There are teams of women who love to ride together. You'll find them gracing Facebook and Instagram or with their own websites. Try SheShreds (based in Utah but with some members in Australia), Thredbo's Lady Shred Crew, the backcountry ladies known as The Noon Club and a dozen others regularly slashing their way across Australia. Put out a call on their pages.
Jump on the 'gram, follow the hashtag #showusdagirls launched in Miss Snow It All's original piece and reach out to anyone who's using it. This will guarantee you're finding ladies who are passionate about being included in your media.
We do know it's not about who wants to be filmed but who knows how to be filmed. So send this piece on 5 tips to ski for the camera to anyone that wants to be filmed and tell them to practice these five tips before stepping infront of the camera.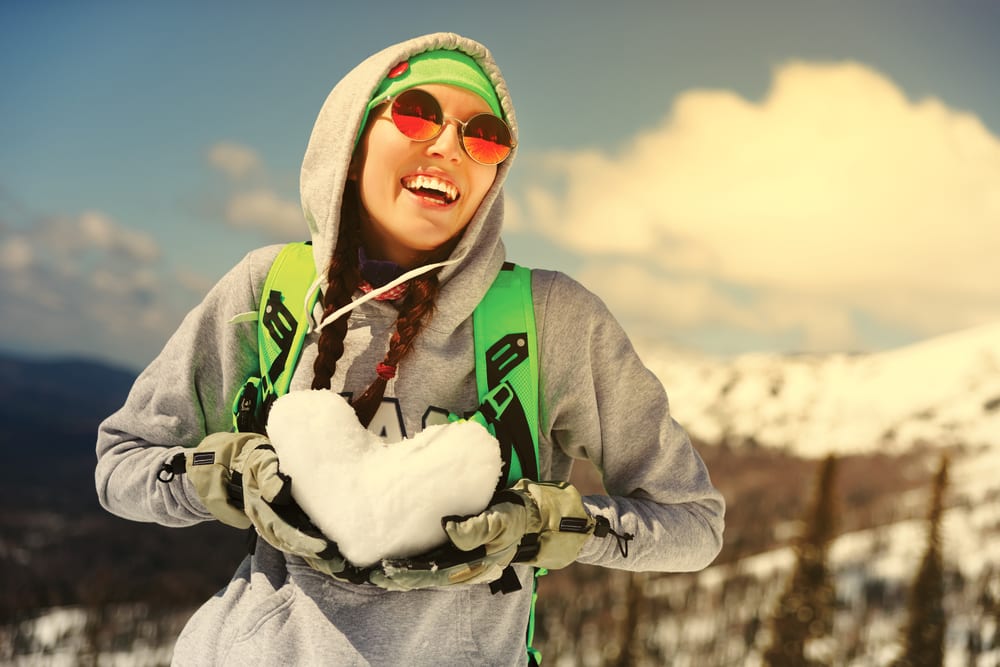 And ladies, if you want to get filmed then start using the #showusdagirls hashtag yourself and get in contact with your resort's media team to offer your services.
Hold a 'how to ski/board for the camera' day
The team at SnowsBest regularly films and photographs people on the ski slopes and they know how hard it is to get someone to actually understand what they want and to nail that one run. It is easier to work with an experienced media athlete because they make lives easier.
But everyone starts somewhere, right?
We at Snowsbest think it would be great to hold a dedicated on-snow workshop on 'how to ski and board for the camera' at your ski resort, promote it to your database and include a photographer, filmer, an athlete, a 'ski model' and make it a fun day. People, men and women, can pay to do it as everyone wants to look better on Instagram, right?
SnowsBest.com will even sponsor the day if you do it and provide financial and promotional support before and on the day. 
Then you'll have a database of skiers and boarders who can ski/ride for the camera and who you can call on when you need, on the dates they'll be in resort. Some may even travel just to do it for a free day's lift pass.
Every person deserves to feel included and represented. Because the snow is for everyone, female, male, brown, white and in between, young and old, able bodied and not able bodied, rich and not so rich.
So go on, #showusdagirls