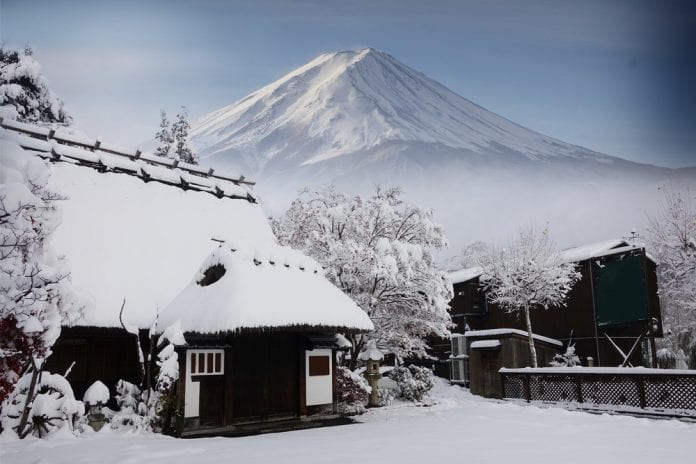 We've all dreamed about buying a ski lodge and moving to Japan to live a life of endless powder, right? With some tips from those who've done it before you, now you can. 
The days of five-figure property purchases in built-up resorts like Niseko may be over, but you can still find a deal for a commercial ski lodge in lesser-known Japan resorts – so those Japowder dreams remain well within your reality grasp. 
Though be warned, owning a lodge in Japan is different to owning a home in Japan. It'll cost more to purchase and also requires a specific skill set, along with a specific business management visa, to manage and run. So decide if you just want a holiday home or if you have the time and energy, along with the hospitality and marketing skills, to create a viable business; then start looking.
First up: You'll need cold, hard cash
Hoping to save your spare pennies until you can hopefully get a mortgage on your dream ski lodge? That won't fly in Japan, where cash is king – especially when you're a foreigner looking to invest.
Will Chrisfield is the managing director of Niseko Plus, a real estate agency that covers everything from development land in Higashiyama to luxe condos in Hirafu. Originally from Melbourne, Will fell in love with Niseko and is now known as the go-to real estate guy in Hokkaido.
"The most obvious factor when buying in Japan is that finance is basically unavailable for everyone, so you need to be a cash buyer, unless you've been able to secure financing in your domestic market – which happens only on rare occasions," says Chrisfield.
"That's the biggest hurdle for most people. Maybe your finances allow for an acquisition of a million dollars, but if you don't have a million liquid cash, it doesn't really matter to us." 
A million Australian dollars sounds like a lot – but in 2019, it won't get you far in Niseko's Hirafu, where everything has doubled in value over the past six years. Those still hoping to buy around Niseko will have to head out to, say, Kutchan; about fifteen minutes down the street from Hirafu, properties start at 15 million yen (about AU $191,000) for a modest 3 bedroom house and can run through to 50 million (about AU $637,000) for something newer and closer to the central downtown area.
Finding a bargain comes at a price
Heading out of the built-up, popular resorts and over to the lesser-known ski areas can result in much cheaper and viable options for the average Aussie. 
Those looking in the recently 'discovered' Madarao area of Honshu may be looking at 30 million yen (about AU $382,000) for a lodge in an unrenovated state in Madarao, and 80 million yen (over a million AUD) for something that's newly renovated and fully furnished. You'll still find cheaper further afield, but be careful.
"Properties that are super cheap are cheap for a reason – maybe they're not in prime locations. Or maybe the older Japanese owners haven't been able to tap into the Western market and make a business out of it, so the building has run down and they've sold it," says Scott Aggett, who purchased Kuma Lodge in Madarao in 2015.
"They may look good in the photos, but you have to look at it and figure out how much work is involved in rectifying any issues. So be prepared and willing to have big cash reserves to invest – you have to build it into something that people are prepared to pay a decent nightly rate for. If you can walk into something that's turnkey, it may look more expensive on paper, but it comes without huge amounts of risk."
Crowdfunding your dream lodge
Don't be afraid to get creative. Aussie couple Dan and Andy Solo fell in love with the Japanese culture and people when they managed a lodge in Niseko over 20 years ago. In 2016, they decided it was time to make the dream come true – owning their very own Japanese ski lodge. Having some savings of their own but needing to kickstart the funds, they started a Go Fund Me page called 'Buy a ski lodge in Japan'.
Their goal was $20,000, and although they didn't know exactly which lodge they would be buying, or where exactly it would be, they promised their donors significant future benefits – those who donated $2000, for example, would get 14 days free at their future lodge along with 30% off future bookings.
A few months later, they'd successfully raised enough money for the deposit to buy their own Japanese ski lodge, Snowball Chalet in Madarao – and they're still welcoming the guests that helped to invest in the original Go Fund Me.
Finding the right lodge
In an area like Niseko, buying a property can actually be a relatively straightforward process if you have the financing; there are bilingual support services available that are very Western-friendly.
"In the smaller, untapped markets, money may not be the issue – it comes down to finding the support and finding people willing to take on that work for you, that you can also communicate with," says Chrisfield from Niseko Plus.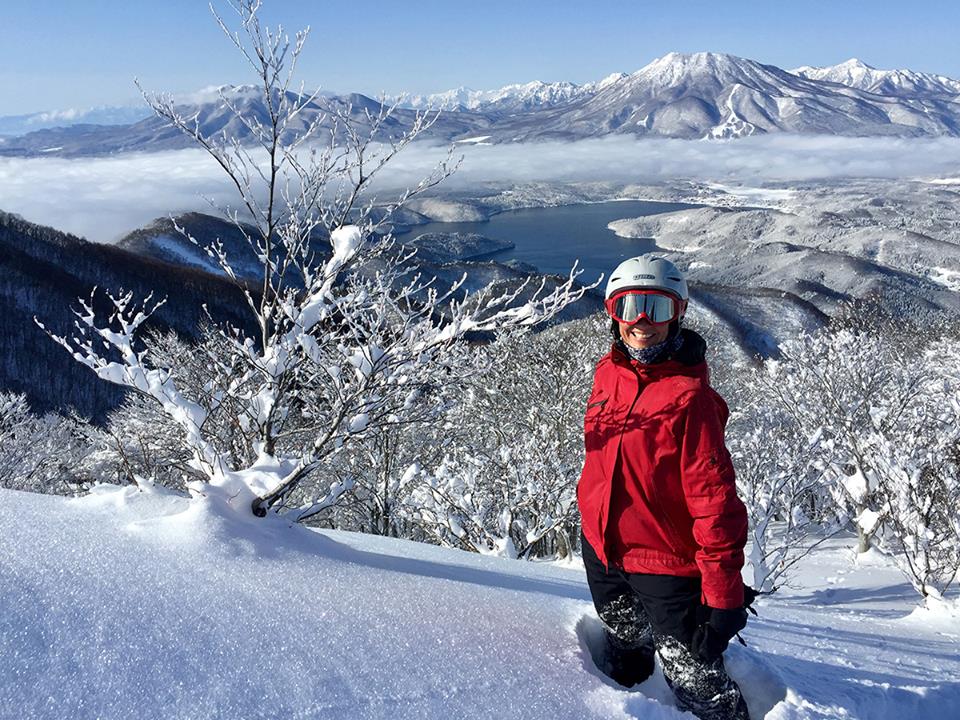 In fact, buying a commercial Japanese ski lodge comes with a unique set of challenges that can derail just about anyone, including those highly experienced in hospitality or real estate development. Take Aggett from Kuma Lodge, who has twenty years as a Sydney realtor under his belt. When he purchased in Madarao in 2015, he was one of the first Westerners in the area – which immediately made things more complicated.
Friends had originally given Aggett the heads-up about the resort: great powder, awesome terrain, a real estate market that offered excellent value for money and a resort close to more-known resorts of Nozawa Onsen and Myoko Kogen. He flew over with his business partner, found a five-story building in decent condition, renovated it, staffed it and it became a ski lodge.
"We were kind of trailblazing at that point!" says Aggett. "We had no one to reach out to – and it's all about who you know in Japan. There's not a lot you can find online in terms of a lodge or a hotel for sale online, and even when you find something, it's in Japanese, the photos are terrible and the details aren't there.
"You need to be able to build a relationship with Japanese people so that they trust you, and they're confident in introducing you to their clients – the people who are selling the properties. You have to be front and centre, ready to buy and honest."
Even with a strong relationship with an agent, it can be hard to see a lot of properties. The Japanese do things differently to how we do them in the Western world – they might just show you what they think is the right fit, and may not be willing to open the door to a lot of other properties, so it can be hard to form an opinion of what market value is."
Ask around
Dan and Andy Solo drove into Madarao and knew instantly that it was the right place for them. From there, they booked into every lodge in town, spending one night at each lodge, asking owners if they were interested in selling.
"Some were too derelict so we weren't interested – it would be too hard to bring them up to standard," Solo says.
"Some of them didn't have any charm, or the position wasn't right. Then we finally came across a lodge in a magazine that'd been for sale ten years before. I went and knocked on the door and asked the owner, in really bad Japanese, 'is your lodge for sale?"
The lodge was very tired but had the unique kind of charm that the Solos hadn't seen in another property. Luckily enough, the owner wanted to sell. And, better still, that wasn't the only lucky thing that happened.
"I happened to meet a 60-year-old man in an onsen in another town who specialised in translations for investments and he helped us with the negotiation process. We also got a second land title for another block of land that belonged to the owners, which we didn't know about until the two land titles were sitting on the table – they didn't want any extra money for it, so we turned that secondary land into our luxury suite inside a yurt."
After the purchase came the tricky parts: setting up bank accounts, business visas and hotel licenses, along with all the renovations that the property needed.
"Our next door neighbour was an Australian-Japanese couple doing their own hotel licence, and we paid them to do our hotel licence at the same time – she knew exactly what needed to be done," reveals Solo.
"The previous owner also introduced us to her carpenter who turned out to be truly innovative. We renovated Snowball Chalet in a way that was exactly what we wanted, happened on budget and happened on time – which never happens in Japan."
Airbnb versus ski lodge
Why operate an entire ski lodge when you can purchase a condo or a house at a much cheaper price and rent it out as an Airbnb when you're not living there? 
It's tricky to start, as the Japanese government recently cracked down on Airbnb. Due to fire regulations, there are a fair few properties that are no longer eligible to become Airbnbs. Every eligible dwelling is now required to have a Minpaku license, akin to a pseudo-commercial hotel licence, or a hotel license.
Australian Elsie Nielsen has been operating her Airbnb property Yama HQ with her partner, Darren Teasdale, for two winter seasons. Located out near Moiwa, in the backcountry area of Niseko, the Aussie couple snapped the building up at a bargain price and did a few months worth of renovations to get it move-in ready.
"We had to run the hotel license through our business Niseko Photography & Guiding, as we were told that individuals cannot get it," Nielsen says. "With this licensing comes a heap of regulations so you will need to spend a bit of money getting your house up to specifications.
"I think all up it cost us about ¥300,000 (about AU $3800) to get our hotel license. But each house is different depending on their size and many other parameters so it is best to get a quote perhaps before purchasing. I have heard of people having to spend up to ¥2,000,000 (AU $25,400)."
Nieslen advises that you may also have to be prepared for very high snow clearing costs, which is something you might not even think about until the winter rolls around.
"If you are buying a property, have a look at how the snow falls from the roof and how long the driveway is. If possible, it is best to see the house in winter, or ask the real estate agent for the previous season's snow clearing costs." 
The bottom line? Decide exactly what might work best for you, do your research, get in touch with the right people – and, above all, enjoy the ride.