Morven Grant and Andy Walker work with guiding legend and owner John Morrell at Alpine Backcountry Rentals and Alpine Backcountry Guides and are based in Furano, Hokkaido, Japan. After four years in Japan, they give us their insight into skiing, eating and other must-do activities in Furano.
Why Furano?
Luck, we have an incredible boss. It's a small, friendly community and we have close access to the best backcountry skiing and powder in Hokkaido.
Favourite ski run
The trees runs from the top of Romance 3 lift. Also the ridges and gullies near the Premium zone. But any day in the Tokachi Mountains in the backcountry is superior (it's about 40 mins from Furano).
Favourite run on a powder day
In the resort, the Link run under the chair – but we can find powder most days in the backcountry.
Favourite après spot
Ajitos is a great bar –watch out for snake whiskey, their speciality!
Favourite on mountain dining
Downhill at the top of the New Prince Ropeway. Also the Ramen House at the bottom of the New Prince Gondala.
Favourite village dining
Country Kitchen in Kitanomine.
Must-do snow activity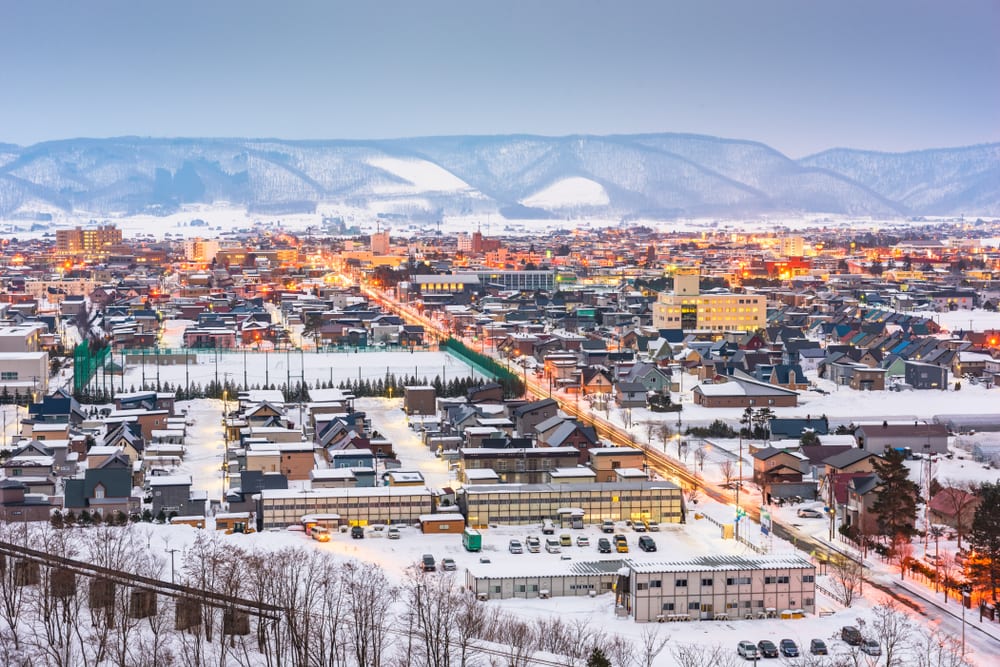 Backcountry touring, sled dogs, tubing at New Prince. Also hot air ballooning – Alpine Lodge runs heaps of great day activities.
Best hot chocolate
Naturwald Hotel – they have massive marshmallows.
Best breakfast
Rising Sun, Seven Eleven and the bakery at Nakafurano (try the freshly baked sourdough bread).
Favourite non skiing/boarding activity
The onsen at Naturwald and Highland.
Favourite date
Climb Furanodake for an awesome fresh powder runs then to Fukiage onsen.
Best activity in resort or town for kids/families
New Prince Ice Festival.
Where do you take visitors to impress them?
Up to Ryounkaku onsen for the amazing view of the mountains and then Fukiage.
What should visitors not leave your resort without doing?
Onsen!! And take part in the local community tea ceremony.
What item should visitors take back with them?
Sore legs and an appetite for more powder!