The sweetest candy box villages in all the European lands, fondue on tap and hundreds of ski runs in those majestic alps. Welcome to Grindelwald, Switzerland.
Jungfrau, your destination of Grindelwald choice
One of Switzerland's biggest ski areas is the Jungfrau Ski Region, where 206km of groomed slopes serviced by 50 lifts spread across two valleys and three ski resorts, all in the shadow of the Eiger, Mönch and Jungfrau mountain peaks.
The ski season starts in early December and finishes in late April, with online discounts applying for ski passes booked at least 21 days in advance. Free day or afternoon ski passes are also offered for up to three children aged 6-15 if one adult buys an identical pass at list price.
The Jungfrau Ski Region Sportpass includes lift access to all three resorts – Grindelwald-First, Männlichen-Kleine Scheidegg, Mürren-Schilthorn – as well as train and bus transport from 45 transport installations.
Best way to tackle the mountain trail map
Grindelwald markets itself as a family ski destination, with lower prices compared to other Swiss resorts, fewer top-end accommodation choices, and more blue and red ski runs than blacks. That's not to say expert skiers aren't looked after though, with limitless off-piste skiing and the chance to test yourself by racing down the Lauberhorn World Cup course.
Kleine Scheidegg is the largest resort, with 24 lifts and 100km of pistes. There's something for everyone here and it is accessible by train from Grindelwald or via the Männlichen gondola from Grund.
The wide, open slopes on First are mostly on the mountain's upper reaches and are easy to reach by gondola from Grindelwald's town centre.
Mürren is the steepest of the three mountain resorts and has predominantly red and black runs, including the 'James Bond' run from the 3000m summit of Schilthorn.
Best new development
The world's longest gondola, Männlichen, is being upgraded to an improved V-cableway that will cut travel times to the slopes by an estimated 47 minutes. From the Berner-Oberland Bahn railway station of Grund, where parking facilities are being built for 1000 cars, two gondolas totalling 6.1km and capable of carrying 4,200 skiers and snowboarders per hour will climb to Männlichen, and to the Eigergletscher train station on the Kleine Scheidegg-Jungfraujoch railway line.
The Männlichen cableway is expected to open in December 2019, with a completion date earmarked for the Eigergletscher cableway 12 months later.
Best Snowparks
The Grindelwald-First snowpark contains a 130m half-pipe, advanced and beginners' parks, a freestyler's ski-cross course and a bag jump that's available to all for practising flips and spins. Mürren has rails, kickers and boxes in its Skyline Snowpark, located at the Gimmeln tow lift.
Best ski school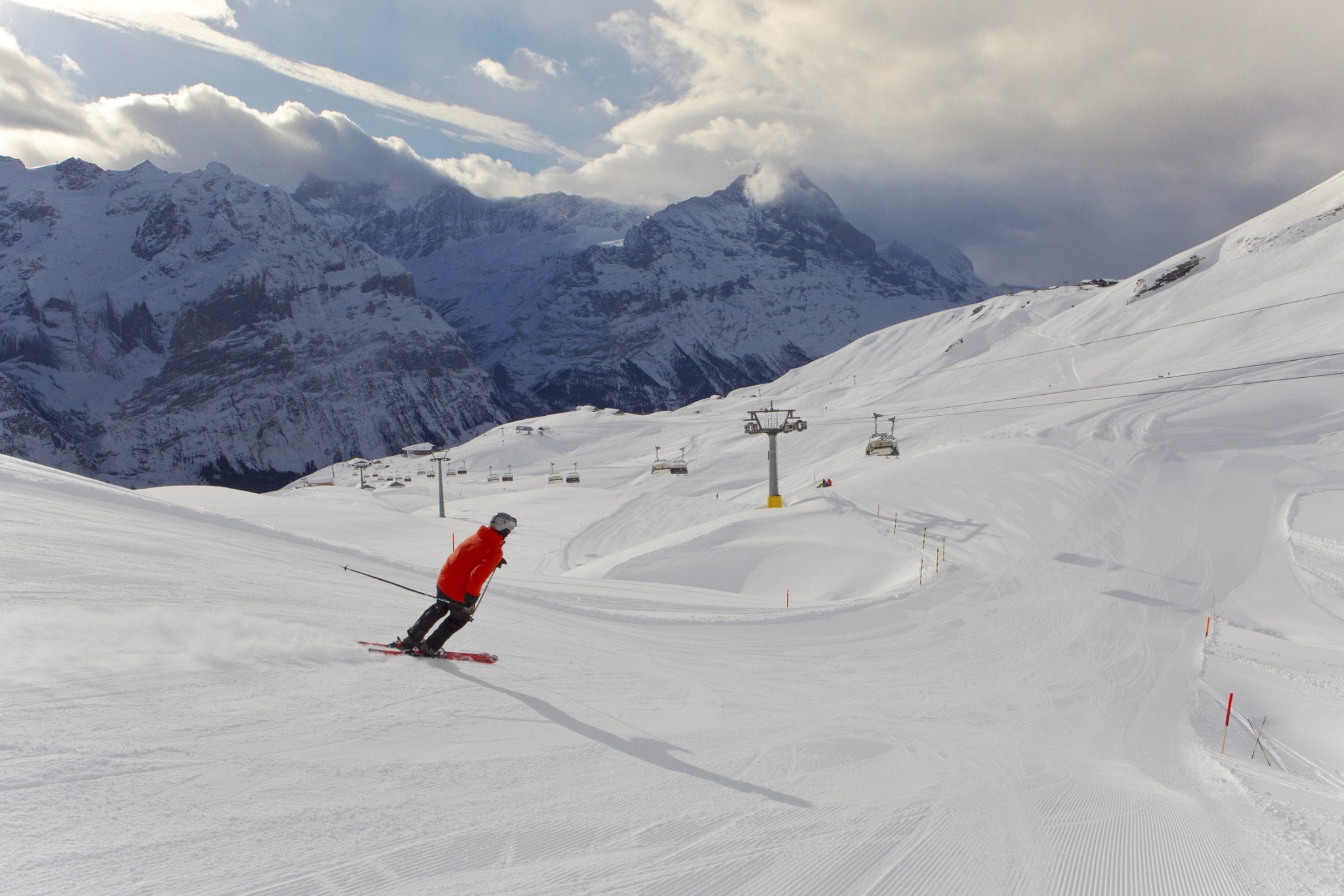 The Swiss Ski & Snowboard School Kleine Scheidegg started in 1935 and comes highly recommended. Plus, there are dedicated ski areas for beginners in Grindelwald, Kleine Scheidegg, Männlichen and Wengen. All are easily accessible.
Best inclusion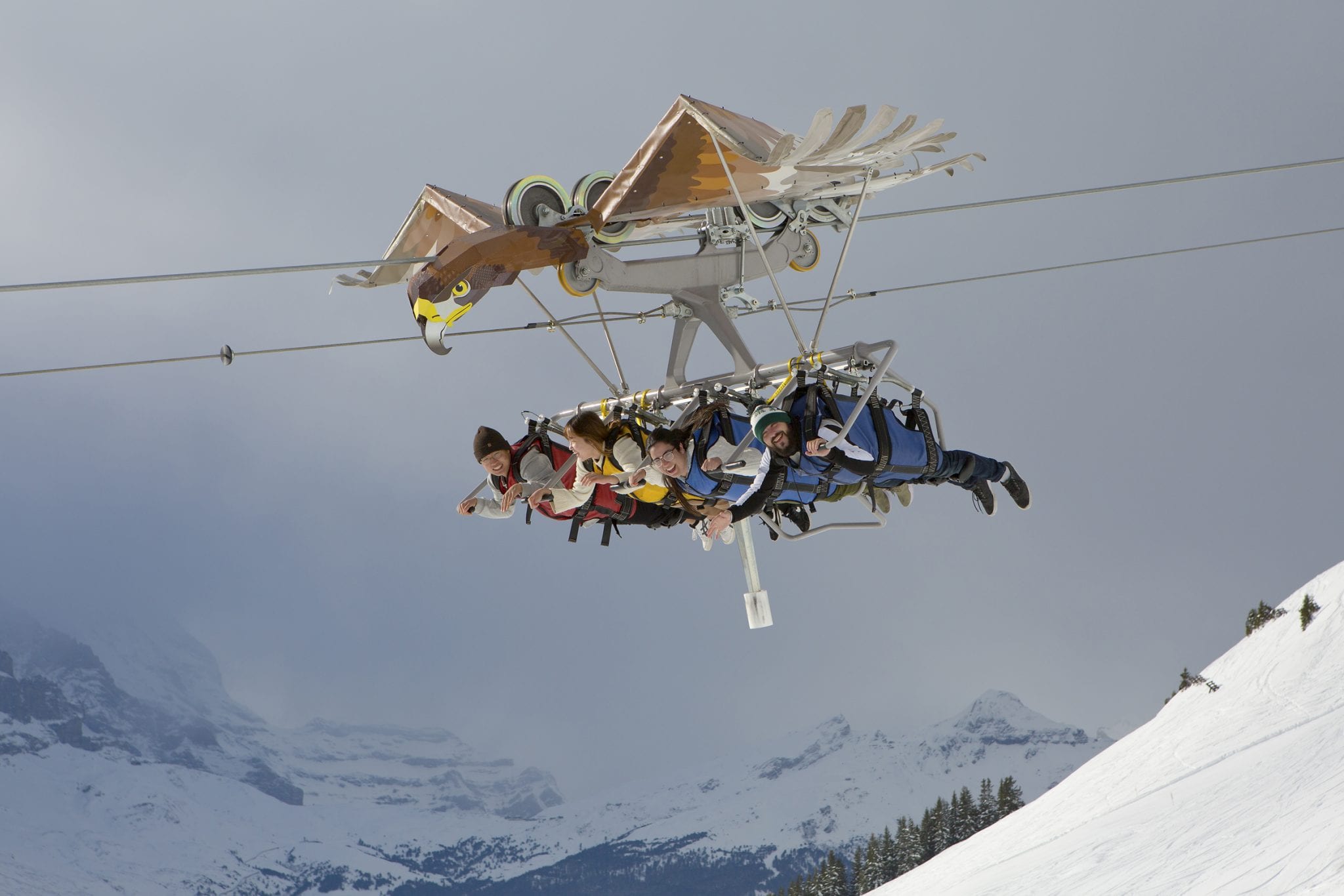 Ski passes for Grindelwald-First include the chance to fly above the snow at more than 80km/h on the First Glider or First Flyer zipline. Rides on the 800m long steel cables from First to Schreckfeld will leave you buzzing like a bee while you soar like an eagle.
Best on-mountain eating
For convenience and views, it's hard to go past the First Mountain Restaurant, where cheese spätzlis, raclettes and röstis are bound to fuel further ski adventures. On a clear day, a large sun terrace affords uninterrupted views of the Wetterhorn, Schreckhorn and Eiger. Brave the First Cliff Walk while you're there.
Best après ski
As with any ski resort, it's best to ask a local where to go when the lifts close. Gian Simmen, the first ever snowboard half-pipe Olympic gold medallist, suggests the Avocado Bar for its drinks list and music selection. Snag a table on the terrace for views towards the Eiger.
Best day out
In mid-January (January 18 in 2020), Kleine Scheidegg hosts the Lauberhorn, the oldest, fastest and longest ski race on the World Cup calendar. Chug down schnapps and gluhwein by the gallon while the Swiss cheer on their countrymen. Then continue partying on the streets in car-free Wengen.
Best invention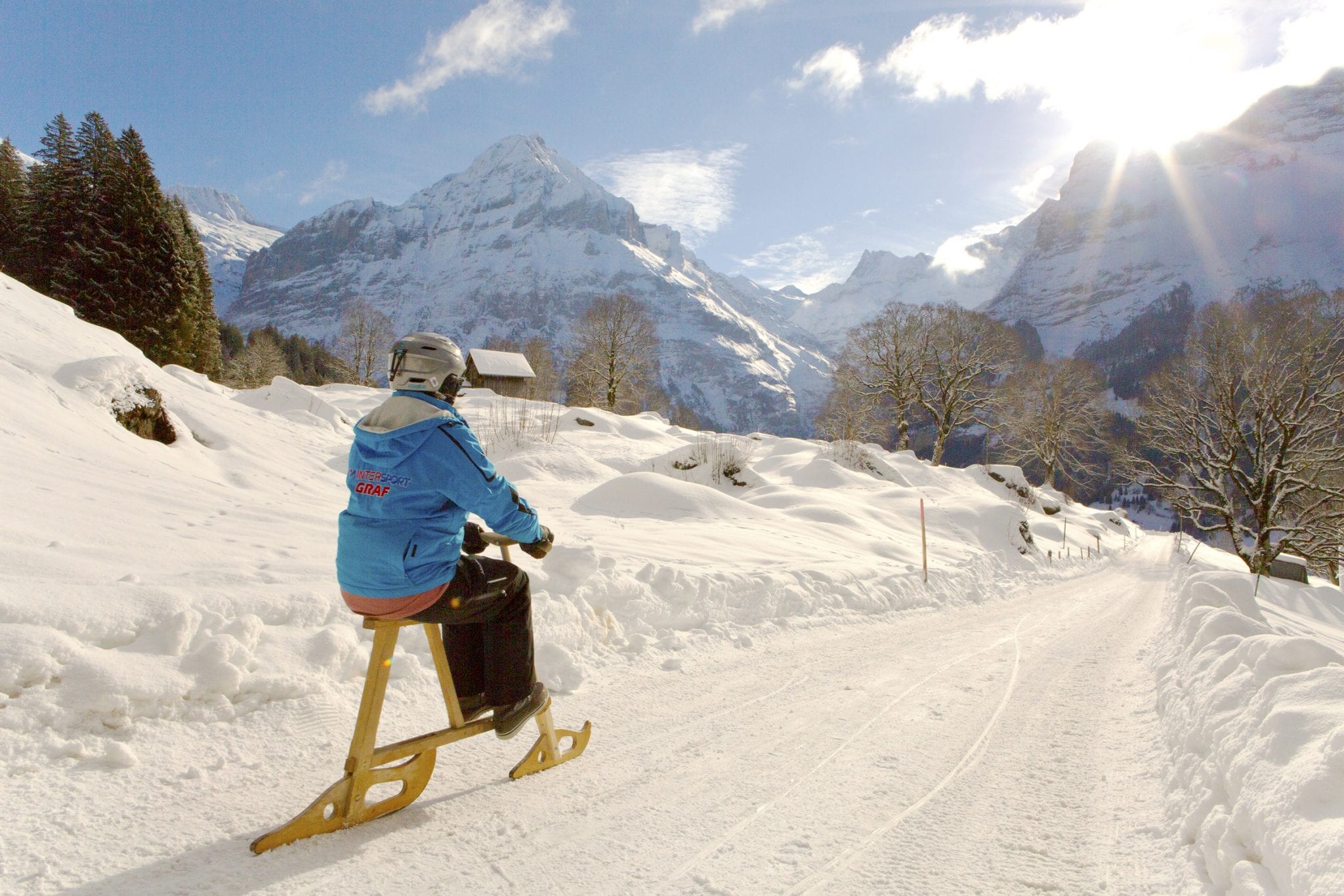 Unique to Grindelwald, a velogemel is a wooden bicycle sledge with in-line runners replacing wheels. Hire one in town then catch a yellow Post Bus to Bussalp, where a winding, scenic 8km downhill course that's perfect for beginners will take you back to Grindelwald.
Best family experience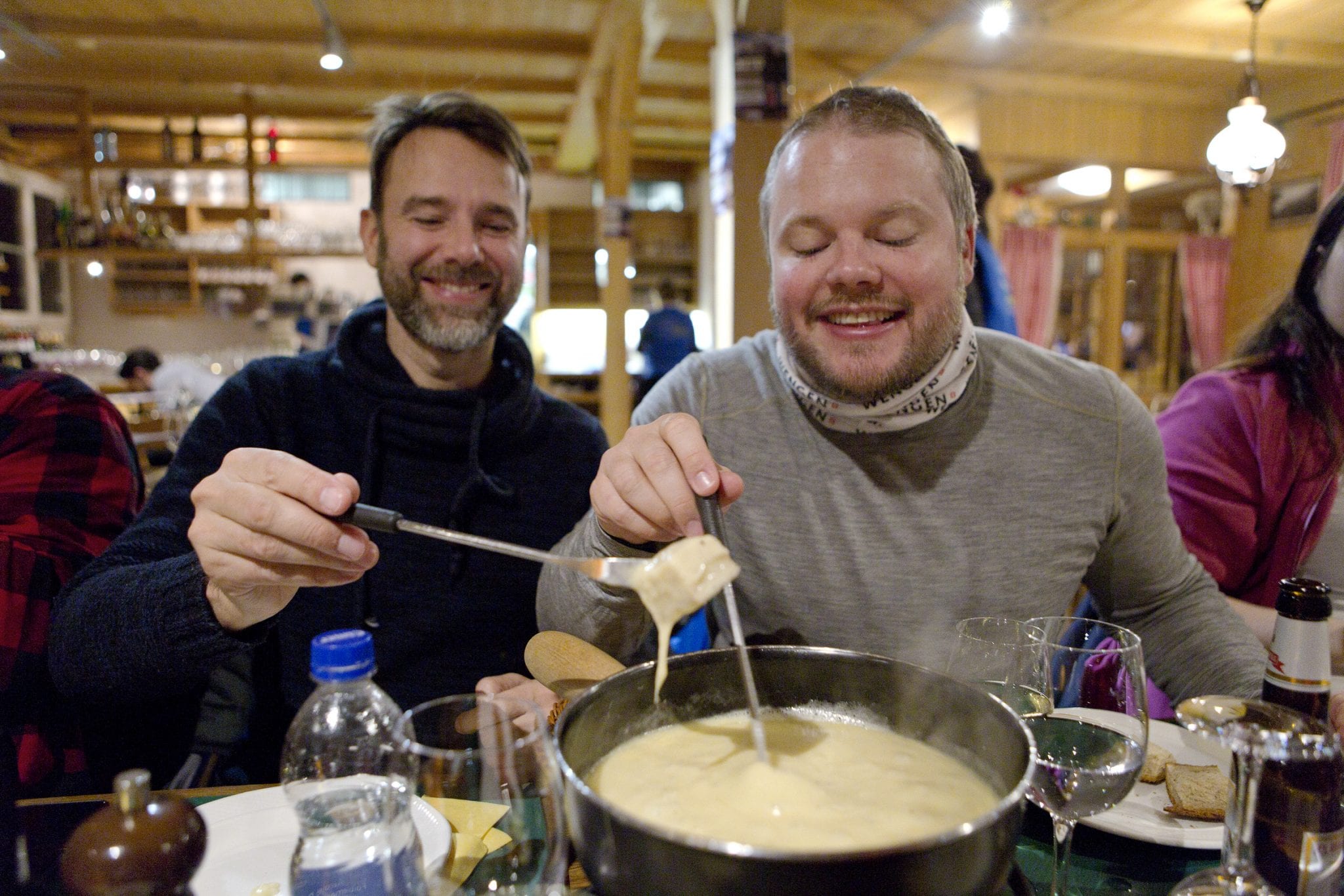 As well as 206km of ski runs, the Jungfrau Ski Region also has 100km of hiking trails and 50km of sledging runs, including the world's longest – a 15km run from the 2680m summit of Faulhorn to Grindelwald. For extra thrills, tackle the floodlit, 3.5km Eiger Run from Alpiglen to Brandegg at night, then settle in for a hearty fondue at the Brandegg Restaurant.
Best sightseeing
Jump aboard the train from Kleine Scheidegg to Jungfraujoch – Top of Europe, climbing 1400m on a 7km route that tunnels through the Eiger to the highest altitude railway station on the continent. The Sphinx Observation Deck at the top overlooks the Aletsch Glacier – the longest in the Alps.
Best stay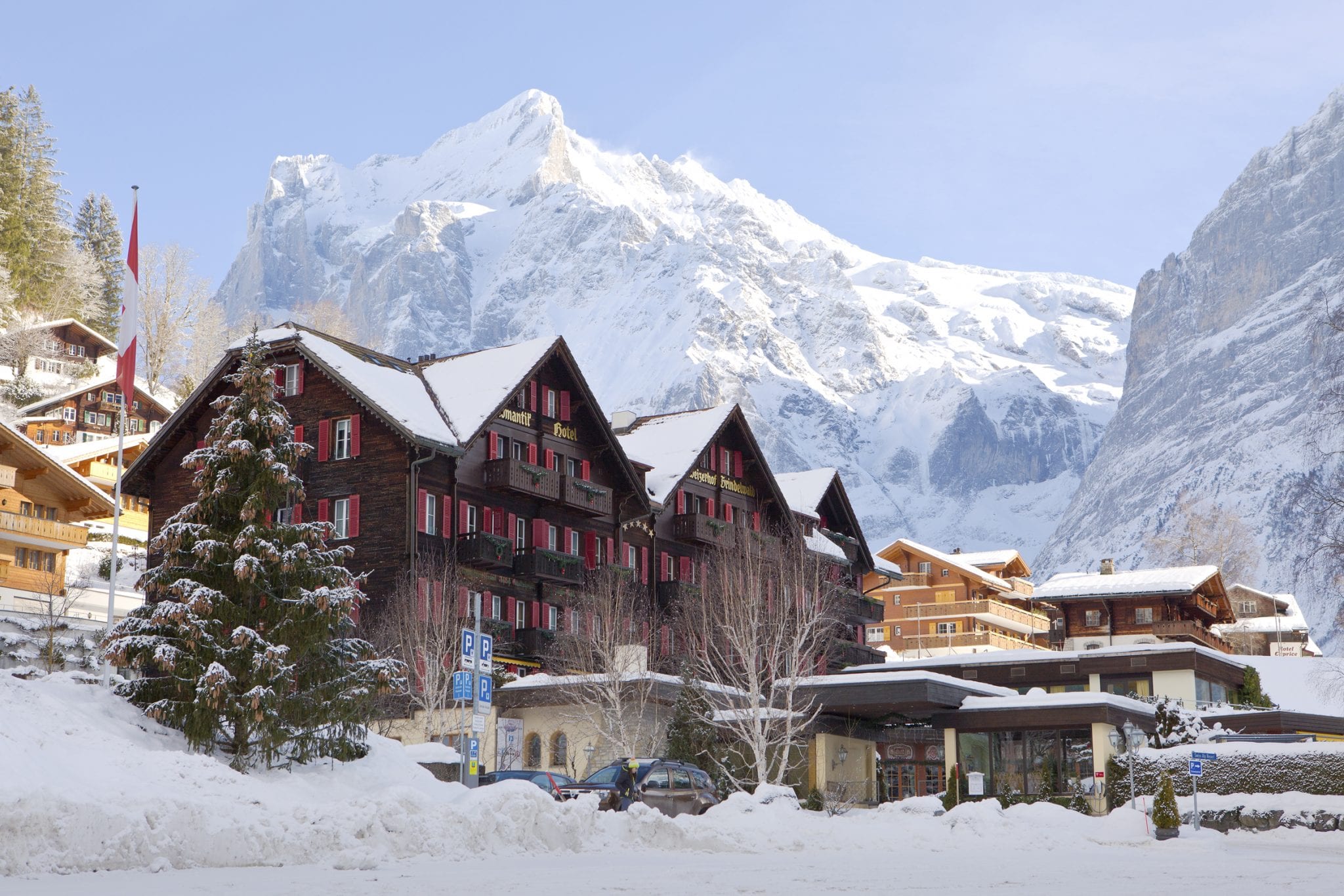 Grindelwald's only five-star accommodation is the Romantik Hotel Schweizerhof, conveniently located just a two-minute walk from the train station. Opened in 1893, the family-owned alpine chalet serves Bernese Oberland specialities inside its Michelin-starred Schmitte restaurant.
Mark Daffey travelled courtesy of Switzerland Tourism.