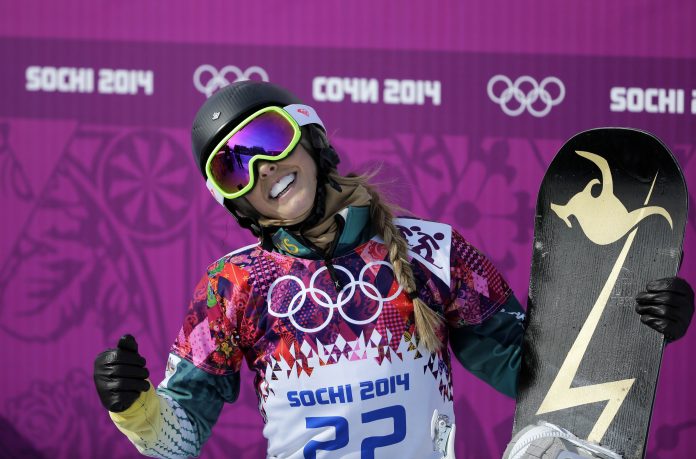 Torah Bright will likely have to rely on other countries handing back their quota spots if she is to take part in a fourth Winter Olympics.
Snowboarder Bright, Australia's most successful Winter Olympian with Games gold and silver in the halfpipe, finished eighth in a World Cup event in Switzerland on Saturday.
She was thought to be carrying a wrist injury and did not compete in the final, finishing with her qualifying position at the Laax event.
Coupled with her 15th placing at a World Cup event in Colorado last week, it will be touch and go whether she gets to Pyeongchang.
Bright, 31, has rarely competed since her silver in Sochi four years ago and was using the two recent events in a last ditch bid to make the Games.
It was thought she would at least need a couple of top ten results to ensure automatic qualification of a position.
Head of Australia's Winter Olympic Institute, Geoff Lipshut, said Bright's fate could depend on her being nominated by Ski and Snowboard Australia if a position was to subsequently become available.
"We will not be sure till any possible reallocation from other nations takes place," Lipshut said, indicating this should become clearer on January 25.
"Depending on what happens, it may well be a very close call."
Emily Arthur and a veteran of three Games, Holly Crawford, are expected to take two spots in the women's halfpipe for Australia in South Korea.
Bright sits alongside moguls skier Dale Begg-Smith as the best performed Australian at the Winter Olympics.
A third Games medal would now appear a stretch even if she does qualify, leaving aerial skier Lydia Lassila the best opportunity to achieve that feat at her fifth Games in Pyeonchang.
Lassila showed that was well within reach after a gold and a silver at the World Cup event in New York, with teammate Laura Peel taking bronze on two occasions in their final two competitions before next month's event.
"Today was a real grind for me but I just did the bare minimum of jumps just to try and keep my energy reserves," Lassila said, after her second place.
Joining Lassila on the podium, for the second time in as many days, was 2015 world champion Peel.
"I think I just kind of found a different mindset this week and I just wanted to go for it, hold nothing back before the Games and build some confidence, do all my tricks I'm going to do at the Games," the 28-year-old said.
Bookmark our PyeongChang 2018 page for daily news from on the ground in Korea during the Games.