What a week in the Australian snow world this past one has been with powder grins in June. 
Hotham are claiming 95cms and the best start since 2000 and Perisher over 80cms that pretty much speaks for Thredbo, Falls and Buller too. 
Meanwhile in New Zealand one marketing team were left a little red in the face with the Aussie blizzard sneaking up on them via the synoptic charts. 
The crew at NZ Ski tried to have a bit of 'fun' at Australia's opening weekend expense, breaking the marketing 101 rule, don't tear down your competitors to build yourself up or karma will get you.
Mere days after the Australian June long weekend when some resorts in Australia chose not to open while others opened on man made snow, the kiwis pulled out their big advertising guns thanks to an early snow storm.
Clearly forgetting the season of 2016 and 2017 when some New Zealand resorts had to delay their openings due to, well, no snow, and we stayed schtum, they went instead straight for the smugular (see what I did there) and posted a barren snow pic from an Aussie web cam next to a snow laden pic of their own. Early days, people, early days.
Perhaps trying to replicate the successful and funny banter between Qantas and Air New Zealand, yeah, nah, they were just looking to sell lift passes. The Who Wore It Best campaign was used to promote a flash sale and pushed out on Facebook to the Australian market only which then divided people if the FB comments are anything to go by.
First it was Perisher's turn.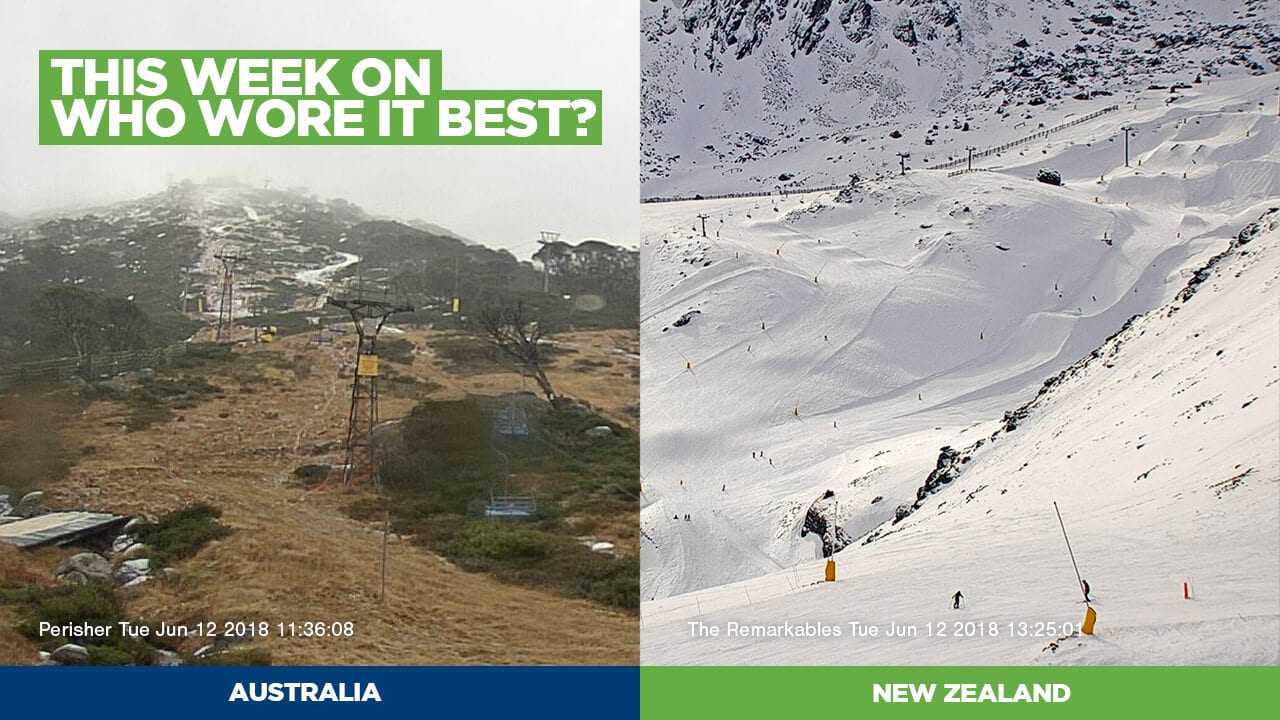 Then it was Falls under the hammer.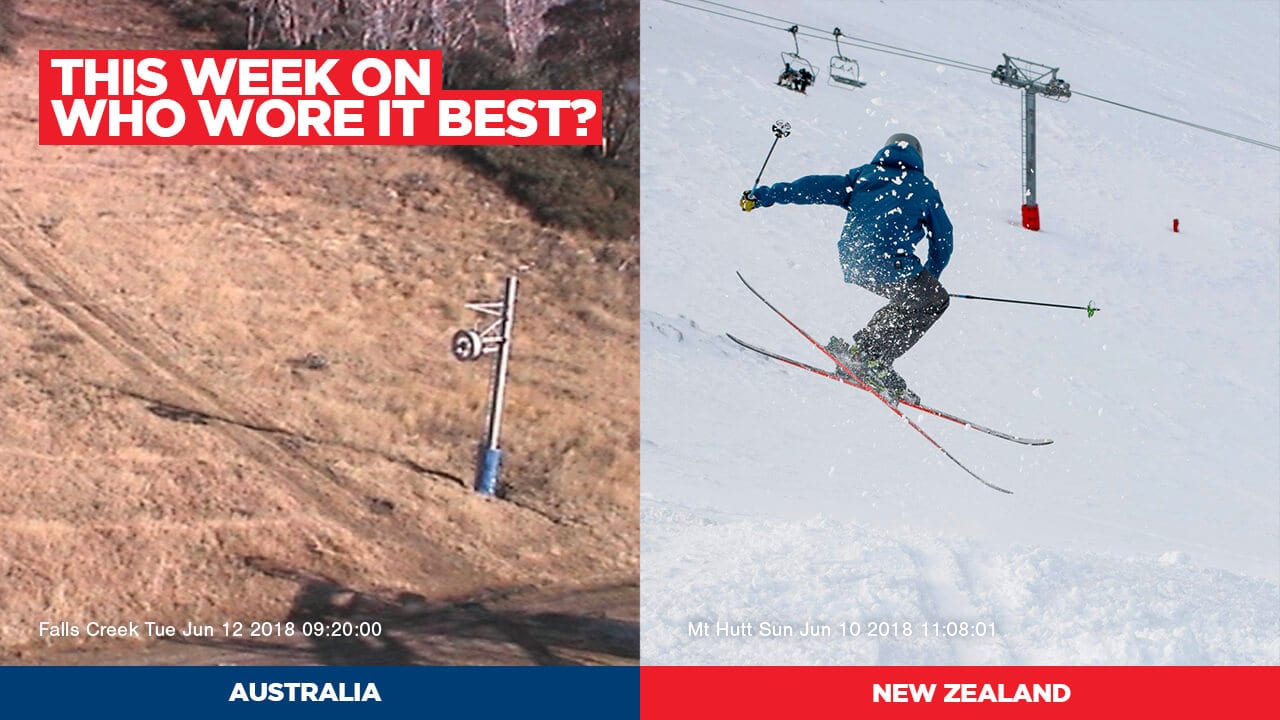 Then it was Mt Buller being trumped by hard packed snow.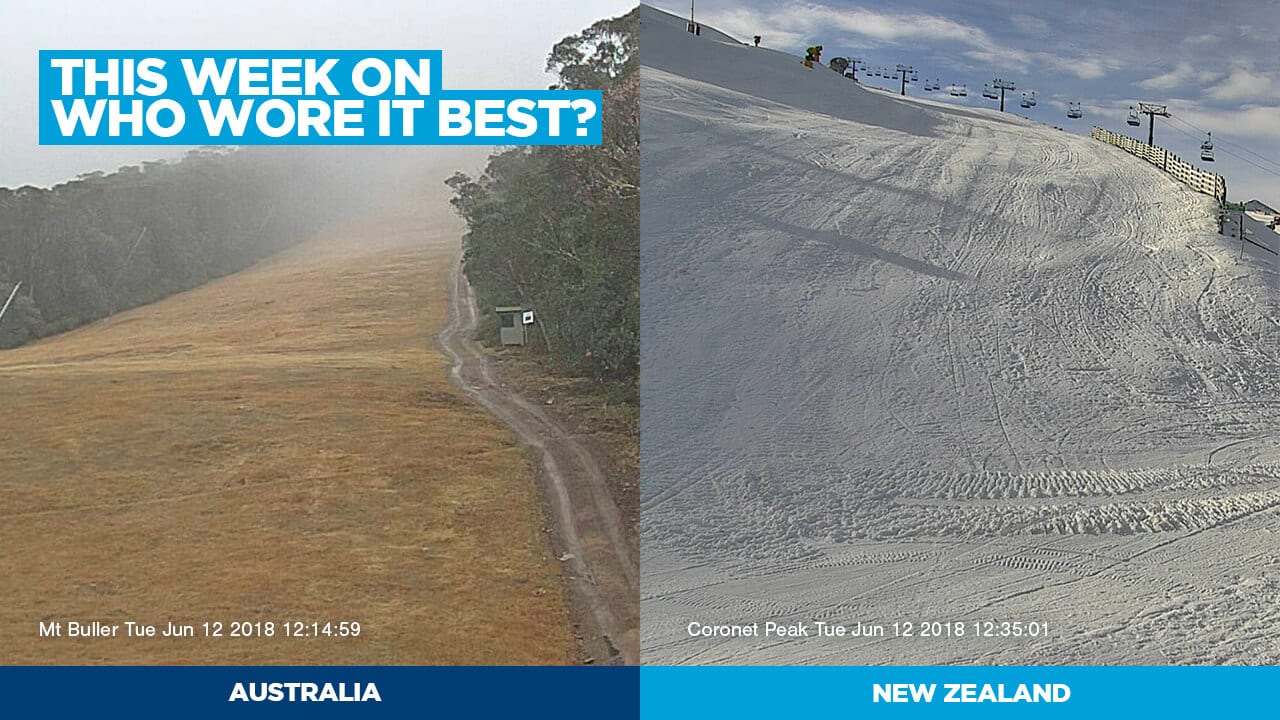 Though clearly someone in New Zealand didn't check the coming forecast because within 24 hours this happened. The announcement of the blizzard of the season (thus far) in Australia and rain forecast for New Zealand. D'oh!
48 hours after the comparison pics were posted snow was falling upon Victoria's resorts and soon covering the New South Wales ones in powder in a blizzard that would last five days.
By the way that Mt Buller cam now looks like this.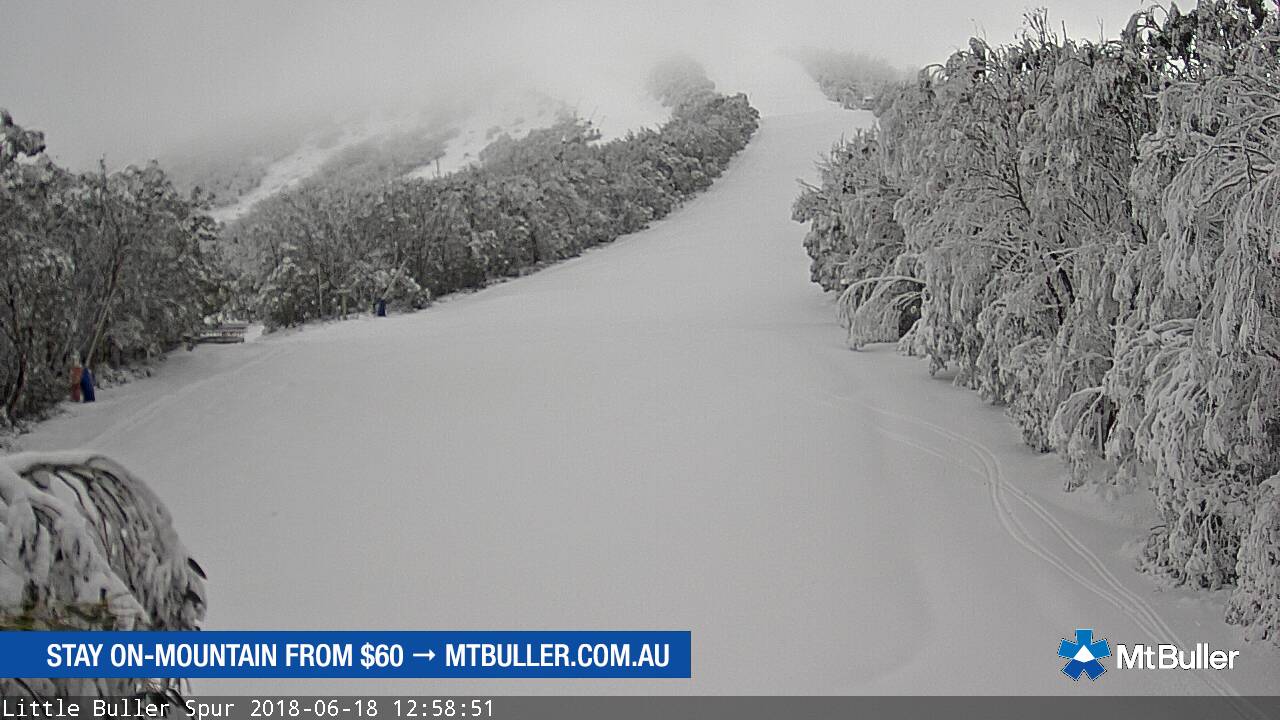 They call that snow karma. Don't worry there's plenty of time and a good long term forecast to keep the kiwis happy. 
But for now.
Australia 1. New Zealand 0.
Your turn.