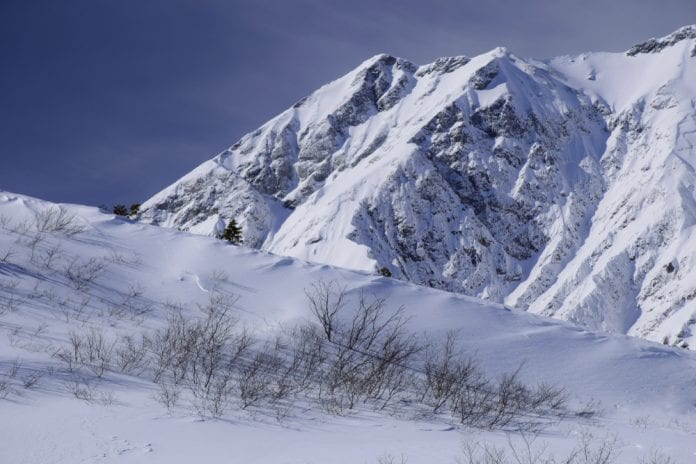 There is a frenzy about skiing and snowboarding in Japan right now. The numbers of western snow lovers making the pilgrimage to the powder Mecca of Hokkaido and interior and northern Honshu have increased dramatically in recent years.
It's not just Australian accents that litter the streets of the major Japan resorts anymore, either. Chinese, Singaporean, American, Canadian and Scandinavian are all making their mark. Some resorts now have lift lines, formerly non existent. Others get tracked out within the hour. 
Searching for the perfect turn was like shooting ducks in a barrel anywhere you clicked in to skis back in the Japan day. With over 500 ski resorts in the country, it still is if you know where to look (we're not telling, yet).
But the often social media driven powder panic to get into the white room and the boasting back in the bar comes with risk. More and more skiers and boarders are heading into Japan's side country, slack country and backcountry to get the powder no longer found in resort, with few skills to support them.
Avalanche gear is great if you know how to use it, pointless if you don't. Meanwhile airbags give a false sense of security and can, at times, contribute to bad decision making putting your own and other's lives at risk once you leave the resort boundaries.
We write about avalanches all the time. We wish we didn't. But we do. The more we write about them, the more we talk about them, the more informed we all become and the more we can learn from those who have had first hand experience of slides and lived to tell the tale.
Japan rescues this week
It's been a tough week in Japan this last week. A snowboarder hit his head on a tree and knocked himself out in Lotte Arai, fell face first into snow and suffocated. A French skier died while skiing out of bounds at the same resort and a group of Polish skiers got lost in Furano. 
Some say it's a mix of unqualified guides, lack of local knowledge and sheer bad luck. Truth is none of us were there when it happened so judgement calls are just that, judgement.
Very close call in Hakuba
On January 27, a snowboarder was extremely lucky to be found alive in the backcountry of Hakuba which is dangerously and easily accessible from Happy One. The mountains out here have some serious terrain traps for avalanche danger and more. 
The snowboarder was riding alone and was buried in a slide. Lucky for him that the numbers of backcountry skiers and boarders has increased as it was not long before a skiing couple from the USA discovered the slide and made the decision to search it. But it could have had a far worse outcome.
Some basic tips to stay safe
There are some basic tips you can employ immediately before hitting the off piste regions of Japan to help keep you and those around you safe.
Take a local and qualified guide who is familiar with the area and knows how to read snow conditions and terrain.
Put ski patrol and mountain rescue numbers in your phone, don't be afraid to use them.
Wear a beacon and make sure everyone's wearing a beacon (and knows how to use it) in your group and carry a shovel and probe (and know how to use them) in your backpack.
Don't ski or ride alone.
Do an avalanche course, even a basic one, just do one
Make sure your travel insurance covers off piste and backcountry in Japan (many will not cover you if you are not with a qualified guide)
Bookmark Mountainlife in Hakuba, a resource for avalanche and backcountry conditions and use it.
If you don't know, then don't go. It really is as simple as that. Check out the know before you go website for more.