Alex Parsons is the name behind Big World Little Cat snow blog, she's also an avid Thredbo devotee. This is her Insider Guide to making the most of your time at Thredbo.
I've been coming to Thredbo since I was about 12 – when I was a skier. I started working in Thredbo as a snowboard instructor in 2015 and have been working there every year since.
Thredbo holds a special place in my heart because we used to ski there as a family. I still remember seeing the tops of the mountains dusted in snow as we drove up and getting so excited. I'm pleased to say that feeling has never left.
I returned to Thredbo because of this sentimentality and because I love the village and long runs.
Favourite run
The Bushranger area is fantastic for varied features like bumps, trees to duck and rocks to pop off. But if the snow isn't right for off-piste then you can't beat a hot lap down High Noon first thing in the morning.
Where do you head on a powder day
Michael's Mistake is epic on a powder day! Followed by Old Noon (you won't find that one on a map).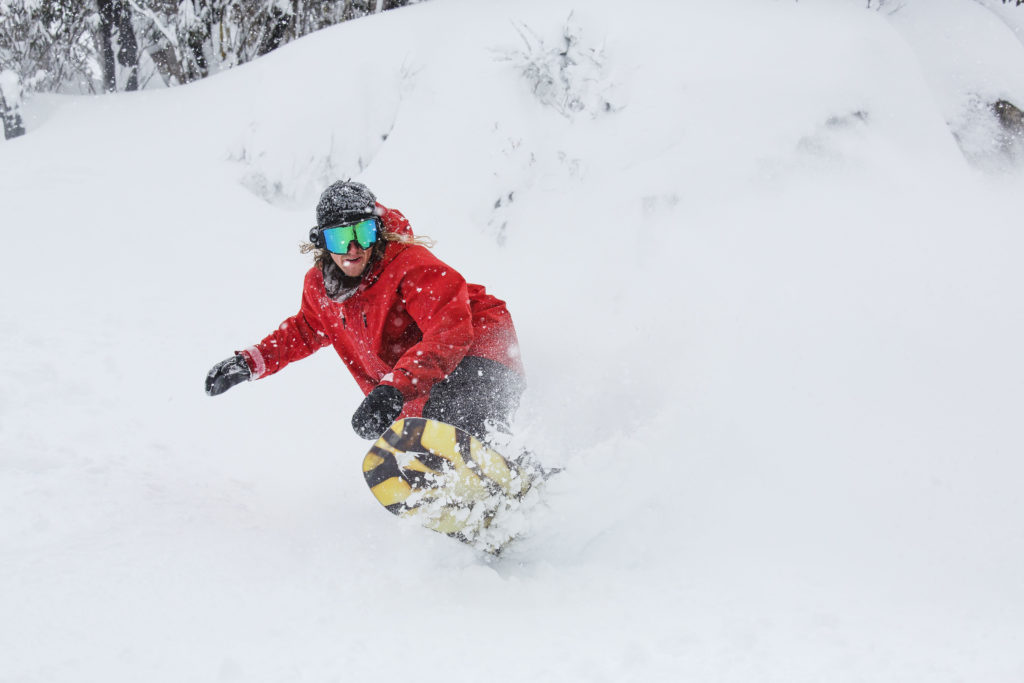 Favourite après spot
My favourite après would be sitting out on the deck of Kareela Hutte, sipping the local Wildbrumby schnapps. The views are spectacular and so is the people watching! The whole place has a fun European vibe. The only problem is that it's quite high on the mountain so you'll still need to ride down afterwards.
Favourite on mountain dining 
I'll be honest, I don't often stop for lunch. But if I do I'll swing by Merritts Mountain House for a quick Baked German Pretzel or vego lasagna.
Favourite village dining
If I had to pick only one place that I could eat at for every season it would be the Village Square Bakery. Honestly, their bread is next level. I get a custom salad roll nearly every Sunday and try really hard not to buy any of their amazing slices, cakes or treats (but always do).
Must do snow activity
Jump on a backcountry tour. Thredbo started offering them this season and they are fantastic for learning the ropes and exploring the stunningly beautiful snow landscapes we have outside the resort.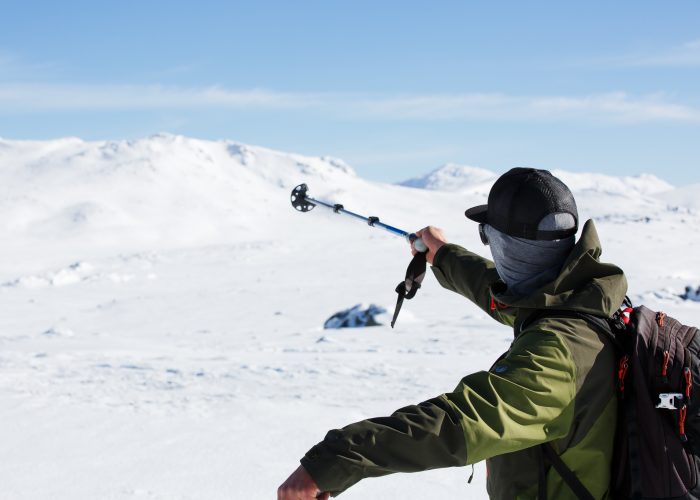 Best hot chocolate
I'm a sucker for the hot chocolates at the Friday Flat Bistro and often grab one after a big day. They come with marshmallows, whipped cream and chocolate flakes. But if it's coffee you're after definitely head to the Donut Hut. The ladies that work there are absolute legends.
Best breakfast
Cascades does a buffet breakfast for $25 so you can fill up on pastries, eggs, cereal and a million coffees.
Favourite non skiing/boarding activity
I'm a bit of a fitness lover so you'll find me in the Thredbo Leisure Centre picking up heavy things and putting them back down. There are also yoga classes and the pool with a water slide and some epic inflatables to climb on. But they're more for kids so it's not like I've tried them…(I totally have).
Where do you take visitors to impress them?
I'll take them out riding and get right to the top of Karels T-bar to ring the bell at the highest lifted point in Australia. The views up there are endless. Just rocks, snow and Australia's mountains spread out before you.
Where would you take a date?
I'd take them for a race down the 5km Supertrail. If they can keep up we'd go to the Japanese restaurant Takayama in Jindabyne for dinner. (If you're wondering, my partner is also a snowboard instructor so he passed the test).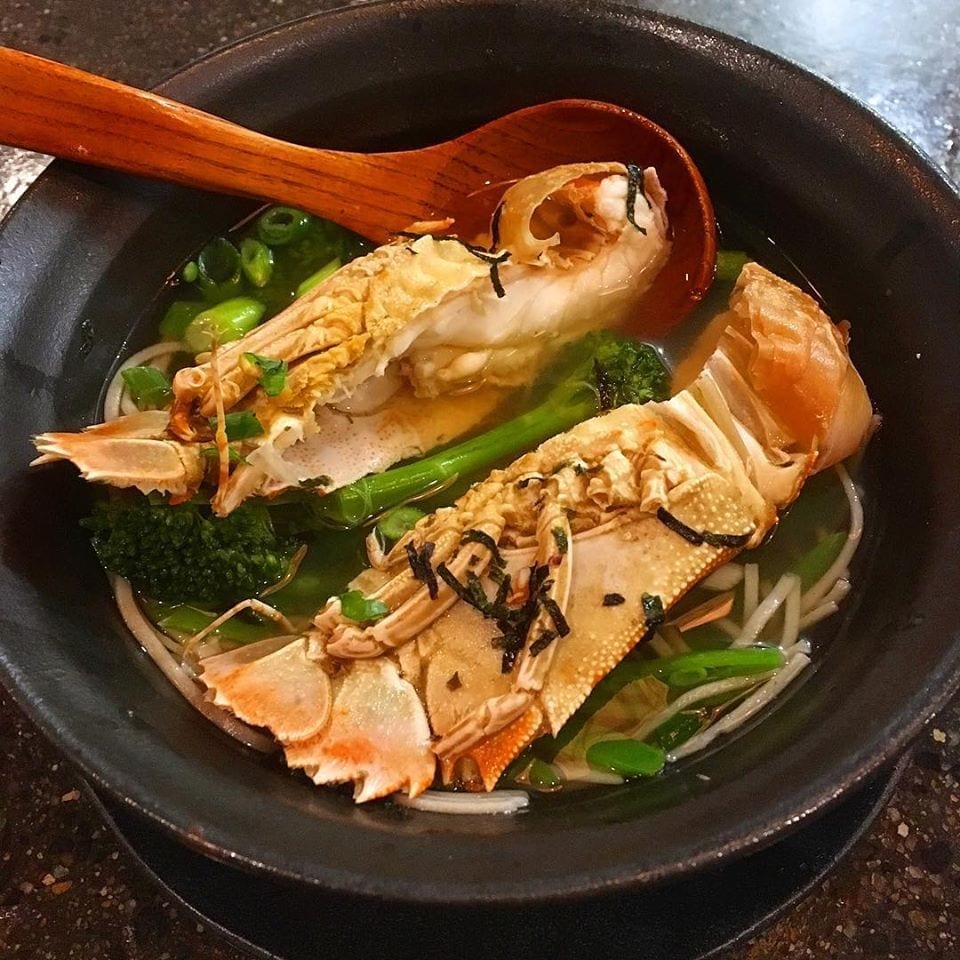 Best family activity
Get your little ones to the Kid's Flare Run every Thursday night. We go up the Easy Does It Chairlift as the sun is setting, with a tonne of kids with glowsticks and coloured lights. Then we ride down, led by the Thredbo animal mascots, and finish up with fireworks.
What should visitors not leave Thredbo without doing?
Don't leave without getting a lesson. I'm bias as I'm an instructor, but lessons are so great for progressing and aren't just for beginners. We have some seriously talented skiers and snowboarders who can help you carve up a storm, destroy moguls or zip through trees. Or if the park is you're jam we have a few sponsored riders who would love to share their passion for jumps and jibs.
What item should visitors take back with them?
Grab a bottle of Wildbrumby schnapps from the distillery halfway up the Alpine Way on the way to Thredbo. It's a fantastic place to visit with a cafe serving local produce and a sculpture garden to wander around. Both schnapps and gin are distilled on site here so they're great snowy mountains souvenirs.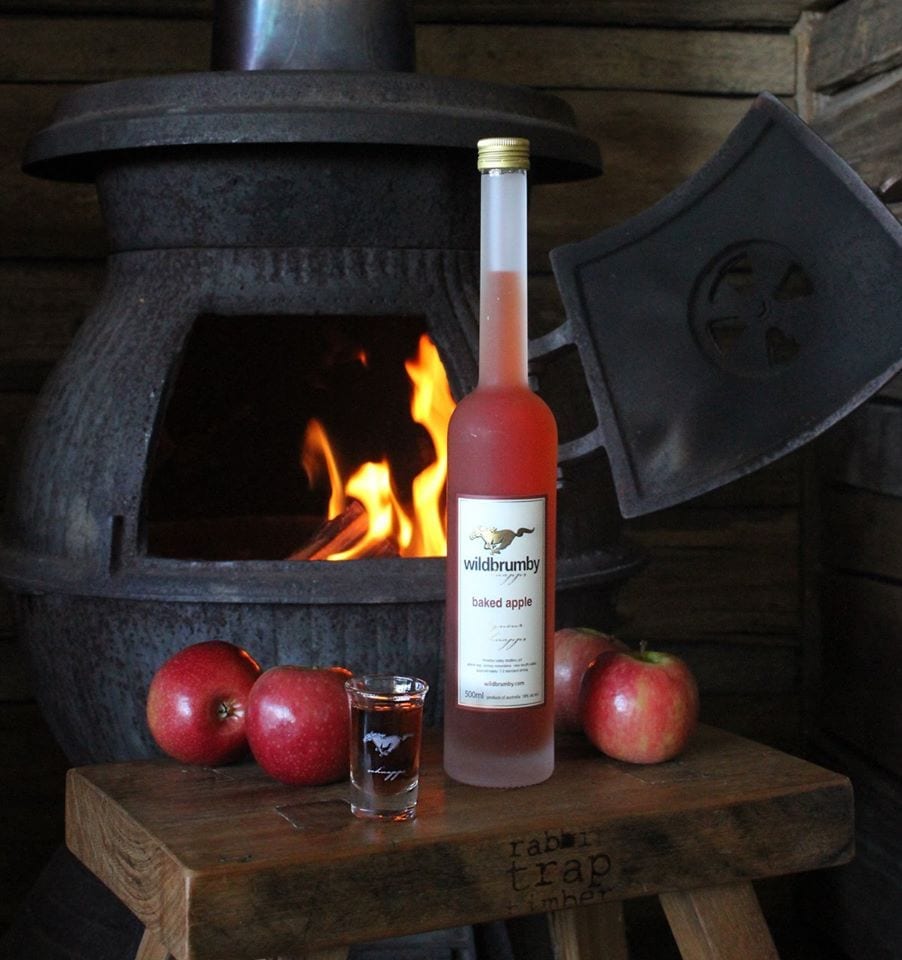 Any other tips
I know snow sports can be intimidating but sliding down a hill is one of the most fun things in the world, and exploring the mountain tops can reveal some of the most beautiful sights you'll see in your life. Give it a go.
---
While we have you, help SnowsBest remain your independent source of snow news this winter with a "Covid contribution", so we can continue to deliver the news and content you value in a season when we need each other most. Contribute here.
---