It's not always easy to get a handle on how much snow has fallen or is going to fall in Japan.
Many westerners with businesses in the land of the rising sun file their own reports on social media which are, understandably, hyped (not that it's hard to hype Japan). Others neglect to mention when the temperatures are warm or the freezing level high, and therefore the snow slushy, preferring just to report snowfall at the highest elevation because, well, it's in their favour.
We get it, we've been in the business a long time. We've also been in Japan when the forecast said 30 centimetres and we woke up to 70 centimetres. So we know how unpredictable even local reporting can be and how the country can under promise and over deliver. 
So, take the forecasts with a grain of salt, or not. Pictures, on the other hand (yes we know they can be doctored or shot at an angle), tell another story.
However when it comes to real forecasting, even the professionals can vary greatly in what they are predicting. 
Either way, some resorts are set for a mega powder filled New Year's Day, others just a powder day (ha!), so go easy on the chuhai and whiskey on December 31 because your legs may need you on January 1.
10 Day snowfalls
Opensnow.com have these resorts scoring over a metre in the next 10 days in Japan where the main island Honshu resorts are set to get the goods.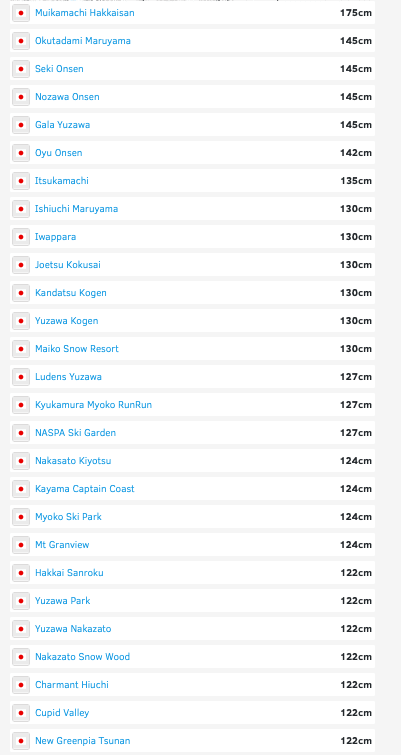 Seki Onsen in Myoko on Honshu
Opensnow.com are reporting 145 centimetres in 10 days according to the top resorts above.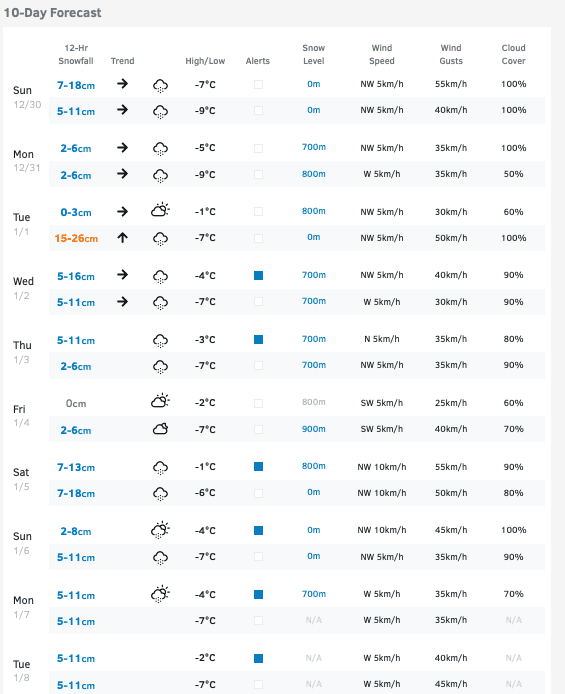 Snow-forecast.com, however, are saying less. Way less.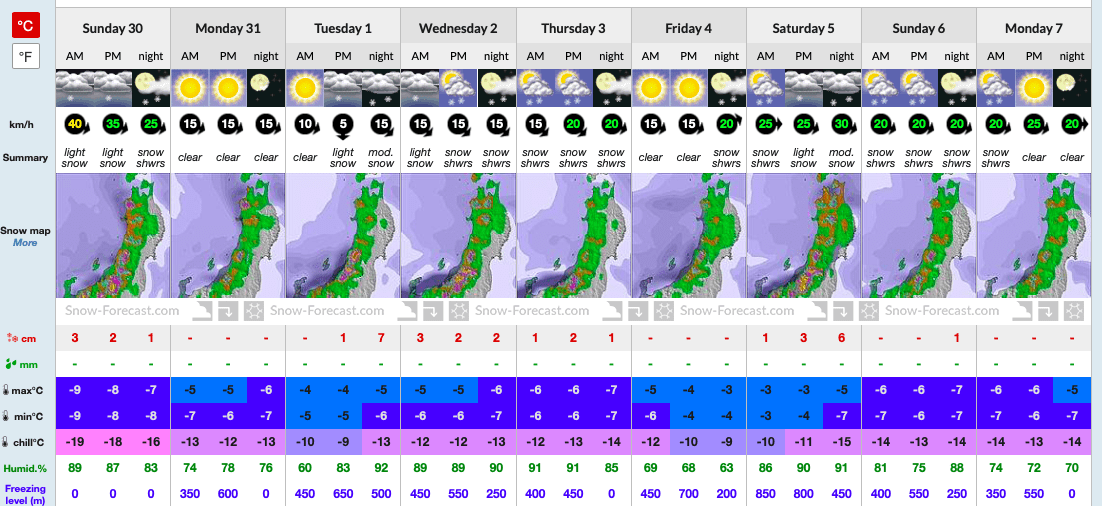 You do the maths and decide which forecast works better for you.
Nozawa Onsen, Honshu
The crew at Nozawa had a slow start to this season but snow is falling and the world is looking up. OpenSnow.com have Nozawa up there with Seki Onsen with 145 centimetres forecast for next 10 days. 
https://www.instagram.com/p/Br9td-KF1tT/
Madarao, Hakuba and friends
Heading to Madarao? At time of print, OpenSnow have up to 124 centimetres heading your way. Cortina in the Hakuba Valley can expect up to 97 centimetres and Shiga Kogen 84 centimetres.
What about Hokkaido?
Niseko is around 72 centimetres from Snow-forecast.com for next 9 days, Furano has half a metre coming up but the big winner is Kiroro with 127 centimetres forecast in the next 9 days.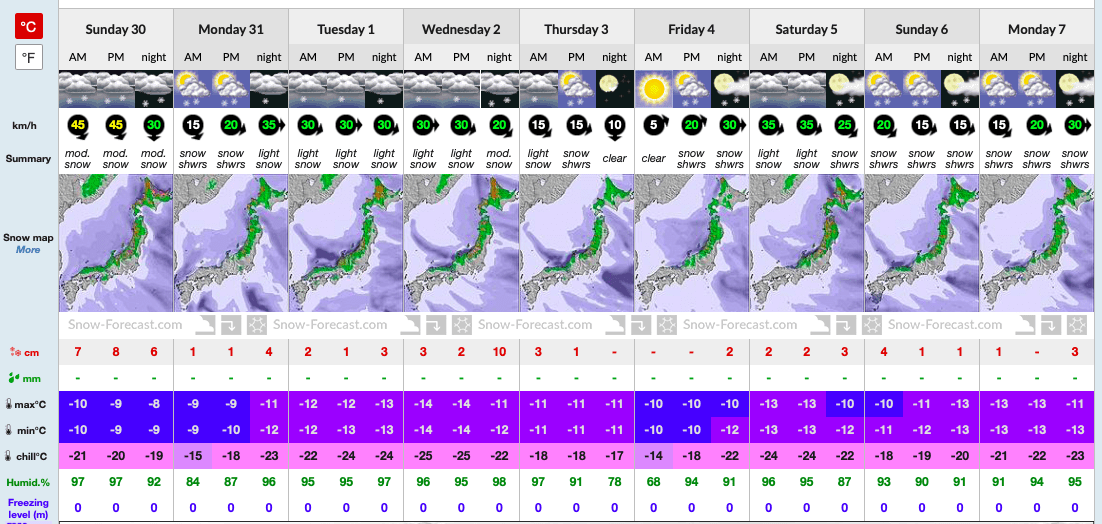 Wherever in Japan you are New Year's Day is going to be monumental. Because, you're in Japan, living your best ski and snowboard life. 
Join our Miss Snow It All Japan Deals and Chatter Facebook Group.