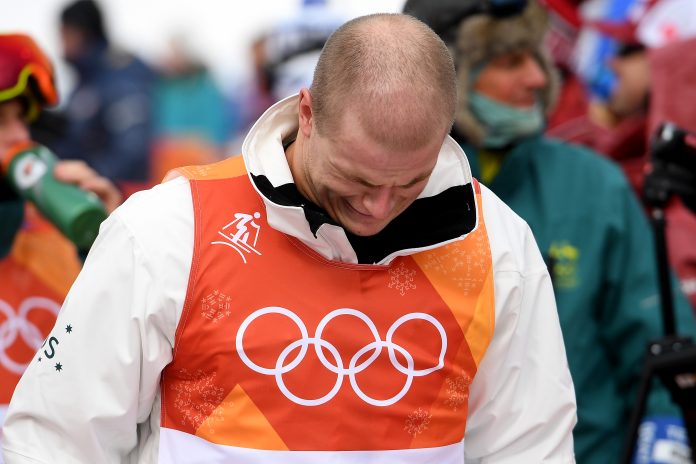 I've seen my share of tears at this Winter Olympics and there are still nine days to go.
As a ski journalist I am privileged to witness the sporting prowess of the world's greatest winter sports athletes and their adrenal highs when they make the podium at X Games, World Cup level and beyond. But being there means I am often also witness to their tears, meltdowns and anger, when results do not go according to their visualised plan.
In recent months, on the World Cup circuit, I have watched as one aerial skier threw her skis down and kicked her ski boot through a podium platform in frustration; I have had one snowboarder vocally diss another snowboarder in the same team, and been there when a World Champion mogul skier waited course side to congratulate the team member that beat her.
We as humans long for truth, not manufactured press releases and positive spin, we want to see ourselves in the athletes and while we can't hit a five metre air or ski a gazillion moguls without breaking a leg, we can all feel. It's why we want the reality behind the anger, the tension, the love and the tears, and there will always be tears, that's guaranteed.
This week in PyeongChang has been a tough one. Athletes, whether they win or lose, are contractually obligated to enter what is known as 'The Mixed Zone'. This is where rights broadcasters get first access to the athlete for interviews then the press contingent can ask questions after that. Some athletes walk through and choose to not be interviewed, others risk a fine by not doing the mixed zone walk through at all.
This means we, the media, get the winners on all three podiums and also those athletes whose Olympic dream has ended. Most want to crawl into a foetal position and sob into the arms of their family but they can't, they have to speak to us.
Some of these athletes I know well, some I have not met before, either way I want to reach over the barrier separating us and hug them all. But I can't, I have to speak to them on the record.
The Olympics can feel so intrusive at times with the sheer number of media and cameras and so few places to hide. The agony on Aussie mogul skier Brodie Summers face was there for all to see in the athlete zone where he clenched his teeth and his wretched knee as his Olympic campaign crumbled. A truly personal moment played out on a world stage in front of a media zone filled with cameras and journalists, like me, with breaking hearts.
Fellow mogul skier Claudia Gueli chose to keep her ski goggles on in the mixed zone in a valiant effort to hide her tears, but we saw them, we felt for her and we asked her questions to make her smile, reminded her she is now an Olympian and where would she put the tattoo?
Aerialist Sam Wells' last Olympics tears sought comfort in the arms of her boyfriend in the lobby of the main hotel where media, officials and athletes pass through twenty four seven. Privacy is not a priority at Olympic level and emotions don't work to a geographical timetable, they come when they come.
It was also here, in the lobby, that we painfully witnessed the anguish of a clearly devastated Danielle Scott when she failed to make the second final of the aerials. Only a jaded journalist would feel no compassion for an athlete in distress and only a paparazzi reporter would break that fourth wall in search of a selfie at a time like this.
Australia's beloved Lydia Lassila's voice broke and her eyes welled towards the end of her mixed zone interview with us as we all hoped for a grand podium ending to a seriously impressive career. She didn't make the finals and that should not define her, this woman personifies sportswomanship, championship, boundary breaking, focus, vulnerability and courage and I suspect the well of tears, that may or may not come, will be for the loss of 20 plus years of competition as she retires for good from the sky.
The Olympics brings its own form of grief, for some it's career ending injuries, for some it's missing a medal, for others it's the actual loss of competing at this elite level again. This was Lydia's fifth, and last, Olympics and she walks away with gold, bronze and a world women's first and a lifetime of raw grit memories.
Bronze medal winner half pipe snowboarder Scotty James sobbed on his family after finishing up in the mixed zone where he looked exhausted and relieved. They shared his tears, his mum crying at both the sight of her champion son and the physical closeness for a family that spends so many months geographically apart. It was truly beautiful to witness.
With so many emoting around you, it can be hard to read a room or situation and awkward moments are de rigeur. Do you look for the exit and run from the rawness, do you step in and intrude on the vulnerability or do you stand, breathe and remain still, as a privileged witness?
Fumbled faus pas interactions, and there have been many like that time I went to hug aerial coach Jeff Bean not realising the sadness unfolding around him, can be forgiven at an Olympics – it's the height of competition, of stress, of glory, of disappointment for both athletes and their supporters and it's a canvas for human flaws, foibles and momental living.
That's what makes it so compelling.