Have backpack, will ski or snowboard.
From the car to the locker room, on the chairlift or in the backcountry, what you have inside your backpack reveals so much about how you approach your ski or snowboard day.
We love checking out who chooses to carry what and why, so we asked four regular skiers and snowboarders to let us peak inside their kit.
The North Face athlete Janina Kuzma – NZ ski touring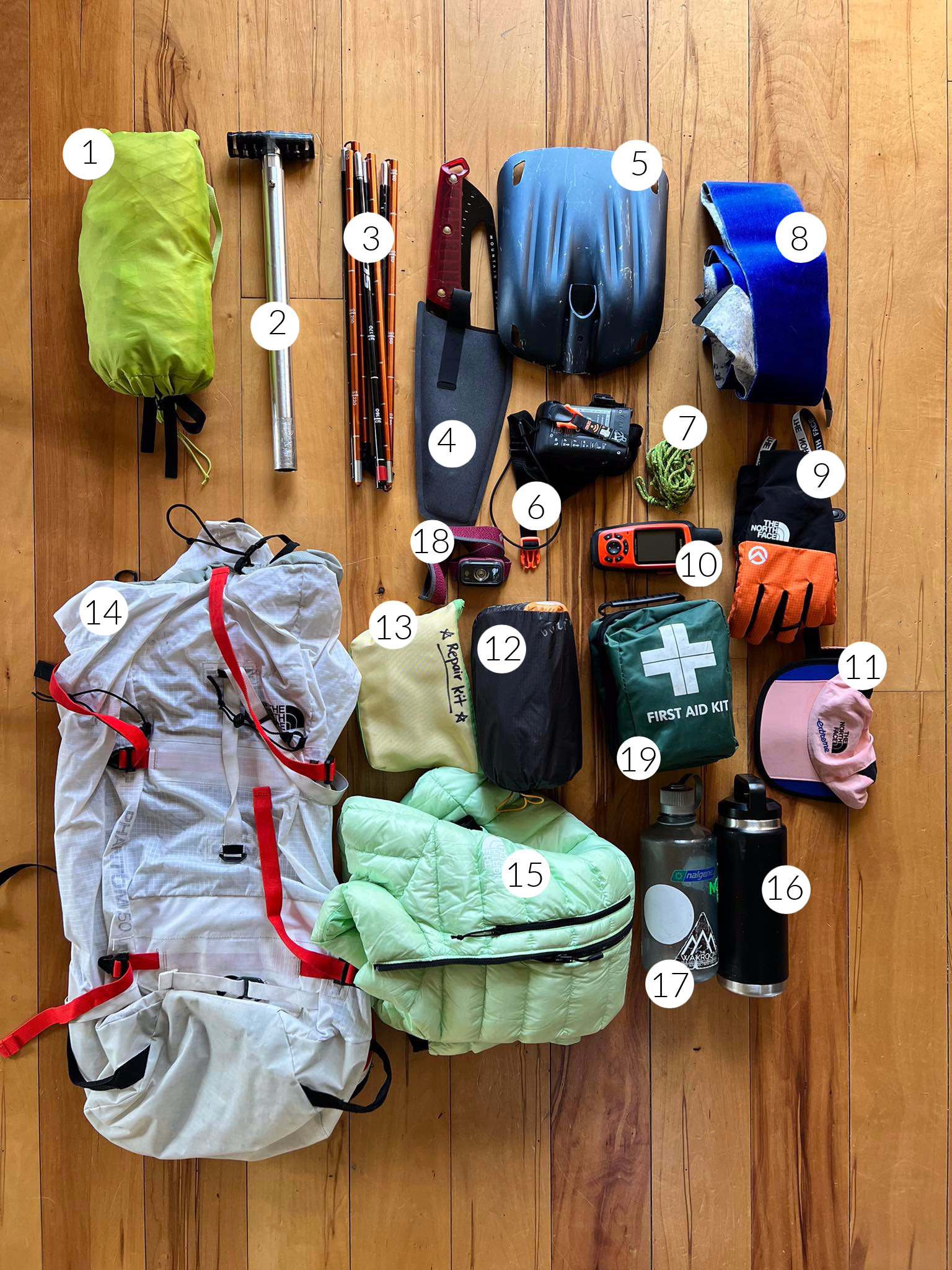 Janina Kuzma is our favourite Kiwi two time Olympic freestyle skier, seven time New Zealand Open Freeski Champion, two time Canadian Freeski Champion, two time World Heli Challenge Champion and Freeride World Tour podium placer. She's also a qualified NZMGA mountain guide and mountaineer. Phew!
She chooses to use a traditional climbers pack for ski touring days, The North Face Phantom 50, it's partially transclucent so you know where your gear is and built with fabric stronger than steel by weight.
Then she fills it with a rescue sled, shovel, probe, transceiver, thermo mat which doubles as padding for the rescue sled and something to sit on for lunch. Also inside are spare gloves and a warm jacket, thermos, drink bottle, first aid kit, repair kit, hat, skins, head torch and saw.
Buff Farnell, local legend – Hotham accessed backcountry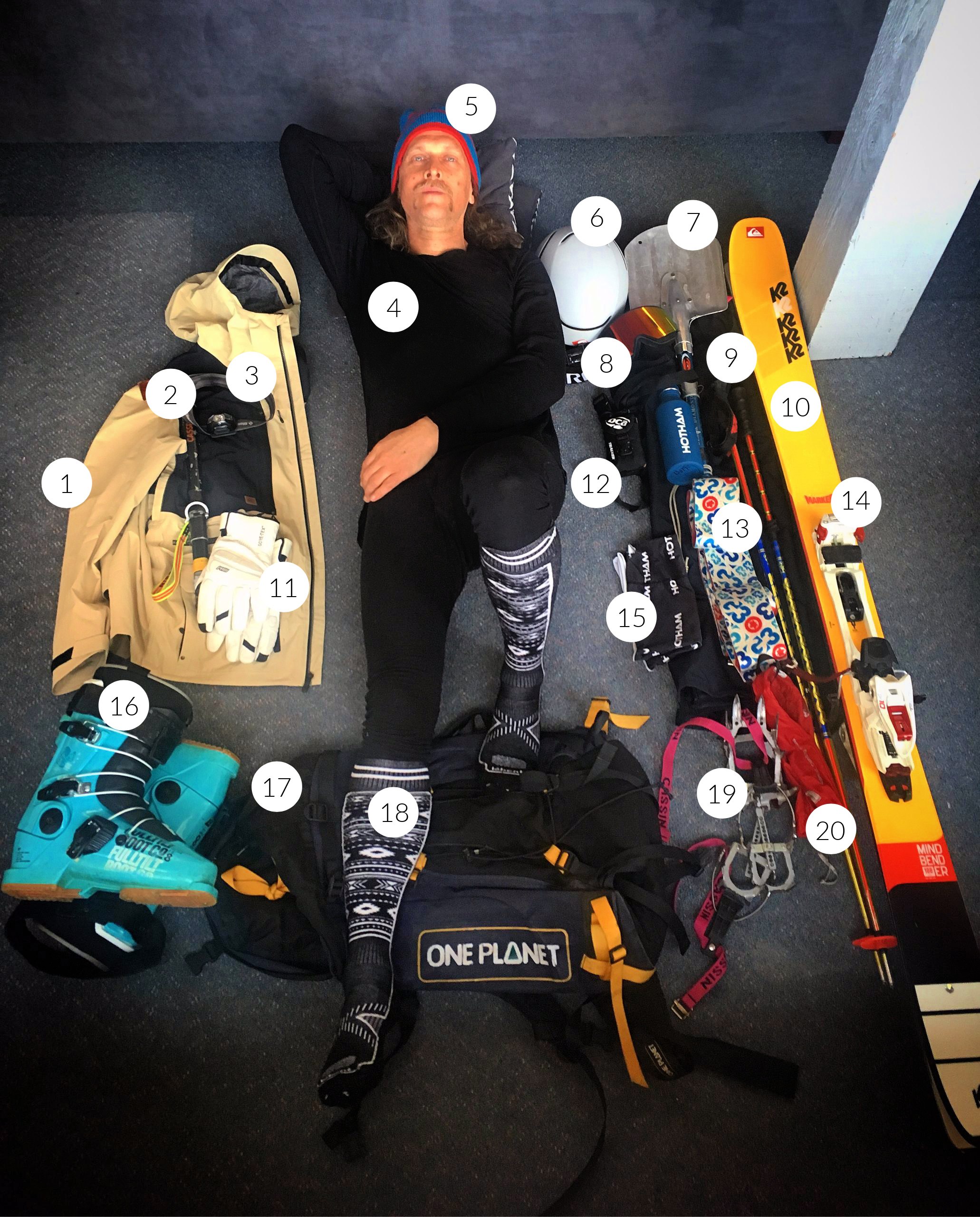 Buff loves nothing more than a day in nature far from the madding crowds, it's why he loves the Hotham backcountry. You may recognise him from the Ski Patrollers Association backcountry safety film, alongside Hotham patroller, Bill Barker.
He's an artist and creative and is passionate about Australia's alpine regions. Track him down next time you're in Hotham and he'll show you his secret stash of powder turns. 'Cos no one knows Hotham better than Buff.
Grace Falconer-Smith, Falls Creek Milch Bar – resort skiing
Grace hits up Falls Creek resort by day, playing in the powder storms and blue bird groomers, and spends her time at Milch Bar by night, keeping the vibe going for all the skiers and snowboarders looking for après and sustenance.
Clearly her favourite colour is pink, if her backpack is anything to go by. If you see her, hit her up for one of those Freddos she keeps stored away to give to her favourite lifties.
Stuart Smythe, Falls Creek Management Board CEO – day touring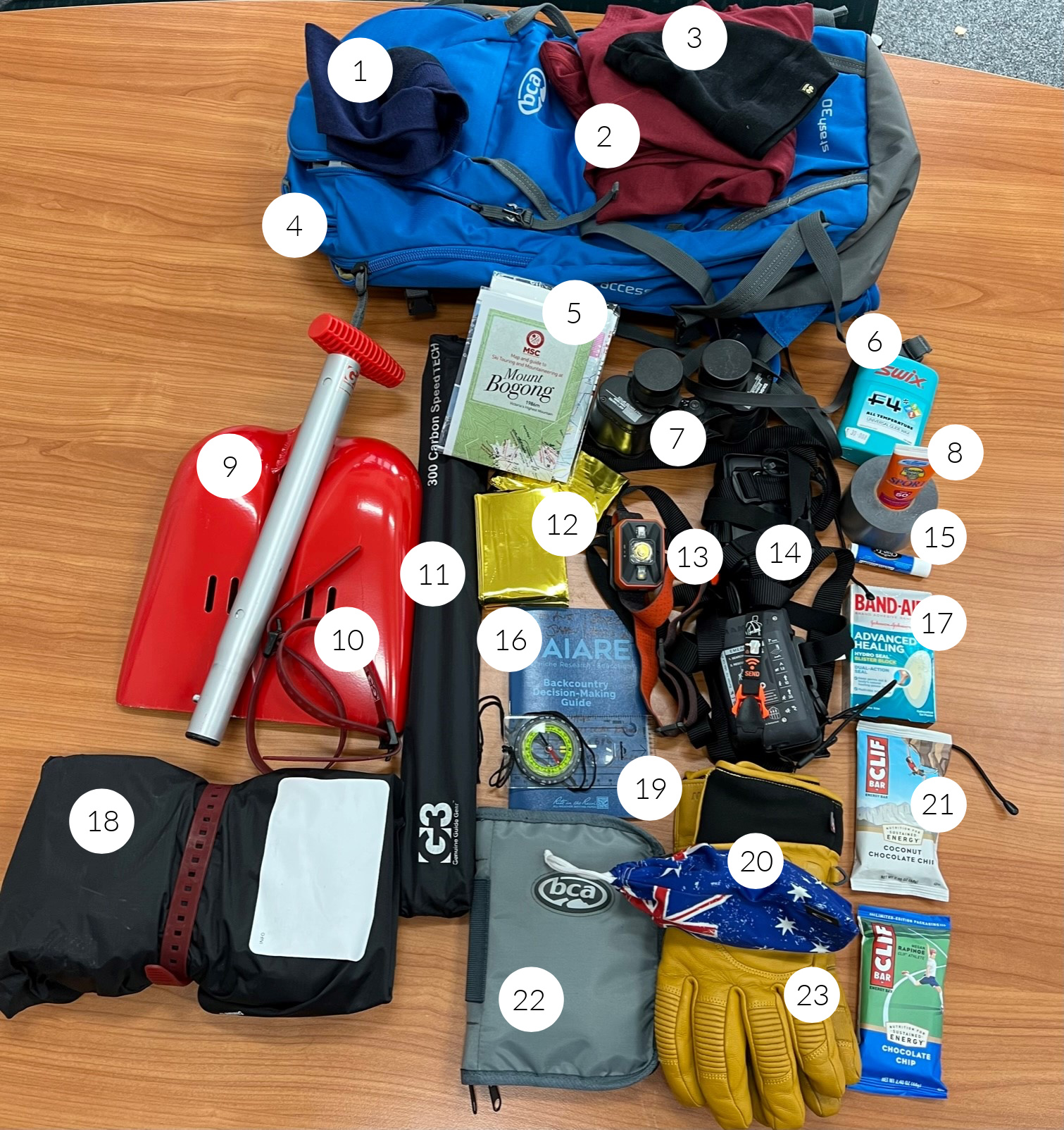 Stuart Smythe loves a backcountry day, whether in his beloved Hakuba Valley or out the back of Falls Creek. Either way he fills his single day touring pack to the brim.
His key items for his Aussie backpack are a spare beacon, in case of malfunction, plus one set spare batteries. Sunblock, gaffer tape (also have this wrapped around ski poles – it can hold all sorts of malfunctions together, or help bind a sled if needed), ski wax (glob stopper on big snow days).
He also carries all the necessary avi and safety gear plus a thousand other "essentials", except scroggin, he hates scroggin. Smythe's hydration pack (3litres) is not shown as it's currently wrapped up in the freezer to prevent mould and cooties when not being used.
All up? He's carrying an extra 12 – 14 kilos on a day trip.