Colorado is America's number one destination for skiing and snowboarding, and for a good reason: it's home to a whole lot of snowfall and no less than 28 resorts to explore.
And while the incredible skiing and snowboarding is what attracts visitors from across the globe, it's often the charm of the ski towns that make them return time after time. There's so much personality woven throughout each one, the only problem will be deciding which you'll be visiting first.
Discover our top picks below for a starting point, and get ready for the adventure of a lifetime.
Steamboat, cowboy heritage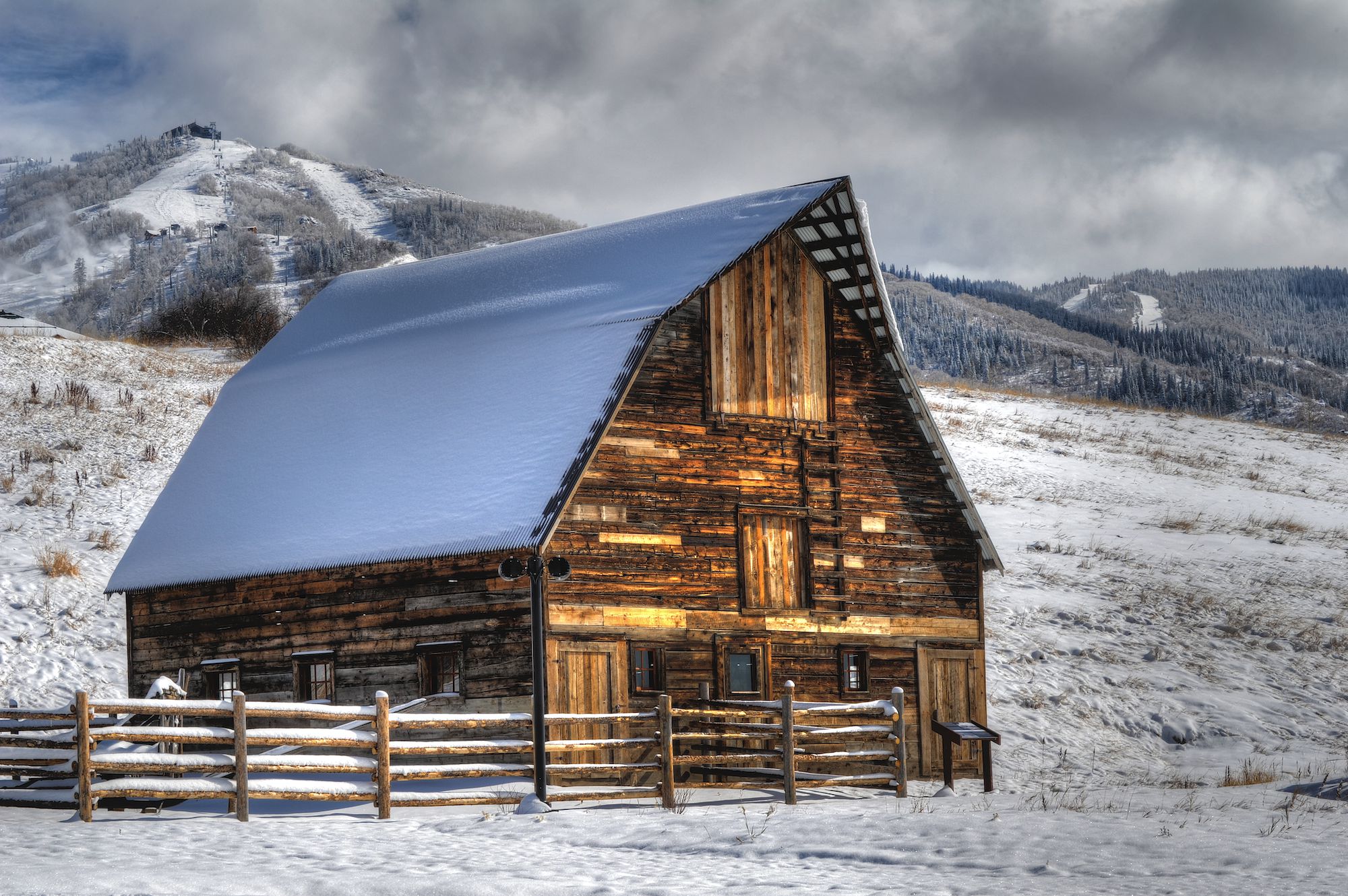 There are few places with as much personality as Steamboat. Born out of a railroad and ranching boom, a Norwegian brought skiing to the area in 1910, and the locals never looked back.
Steamboat has since stayed true to its cowboy roots, even with a world-class ski resort at its doorstep. You have to love a town that holds a winter carnival combining giant snow sculptures, kids skiing with road flares and adults skiing through fiery hoops.
When you're not skiing or snowboarding, you can discover the restaurants, pubs and craft breweries downtown; wander outdoor retailers and boutique shops; or galleries filled with locally painted wildlife and landscapes. Then unwind by heading to Strawberry Hot Springs for a soak after a huge day exploring.
Telluride, box canyon beauty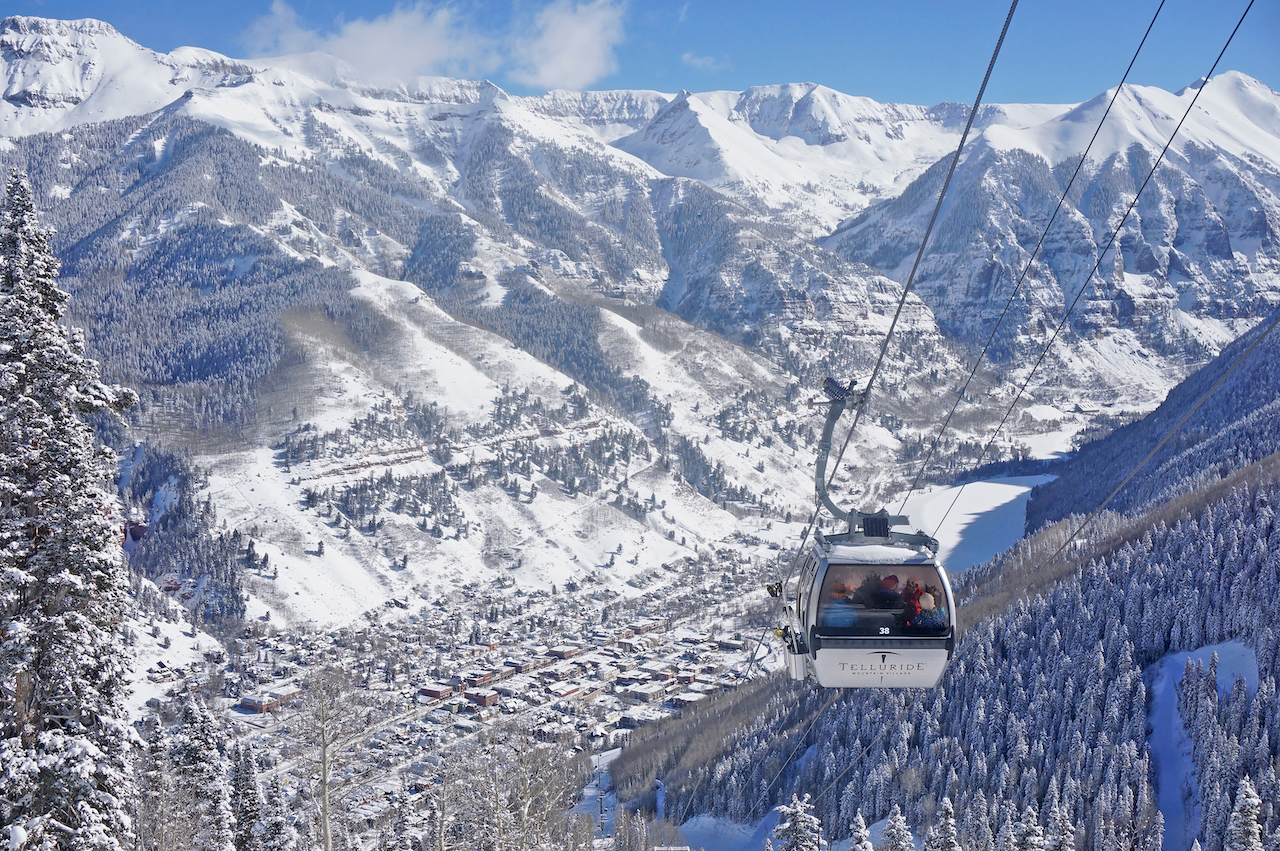 Nestled into a box canyon, with one road in and one road out – Telluride is like driving straight onto a Hollywood movie set.
There are plenty of cool little features that give it so much personality, like the 'free box' on the main street that locals fill with items for others to use, which is so popular that it even has its own Facebook page. Or the five-star library full of free yoga classes on the schedule.
Take the town's free gondola to Mountain Village for a purpose-built enclave of shopping and direct ski slope access to the ski resort, or get your very own custom skis made at the Wagner Custom Skis workshop; by night, head to an authentic saloon for your après fun or to the Sheridan Opera House for entertainment.
Crested Butte, cute as a button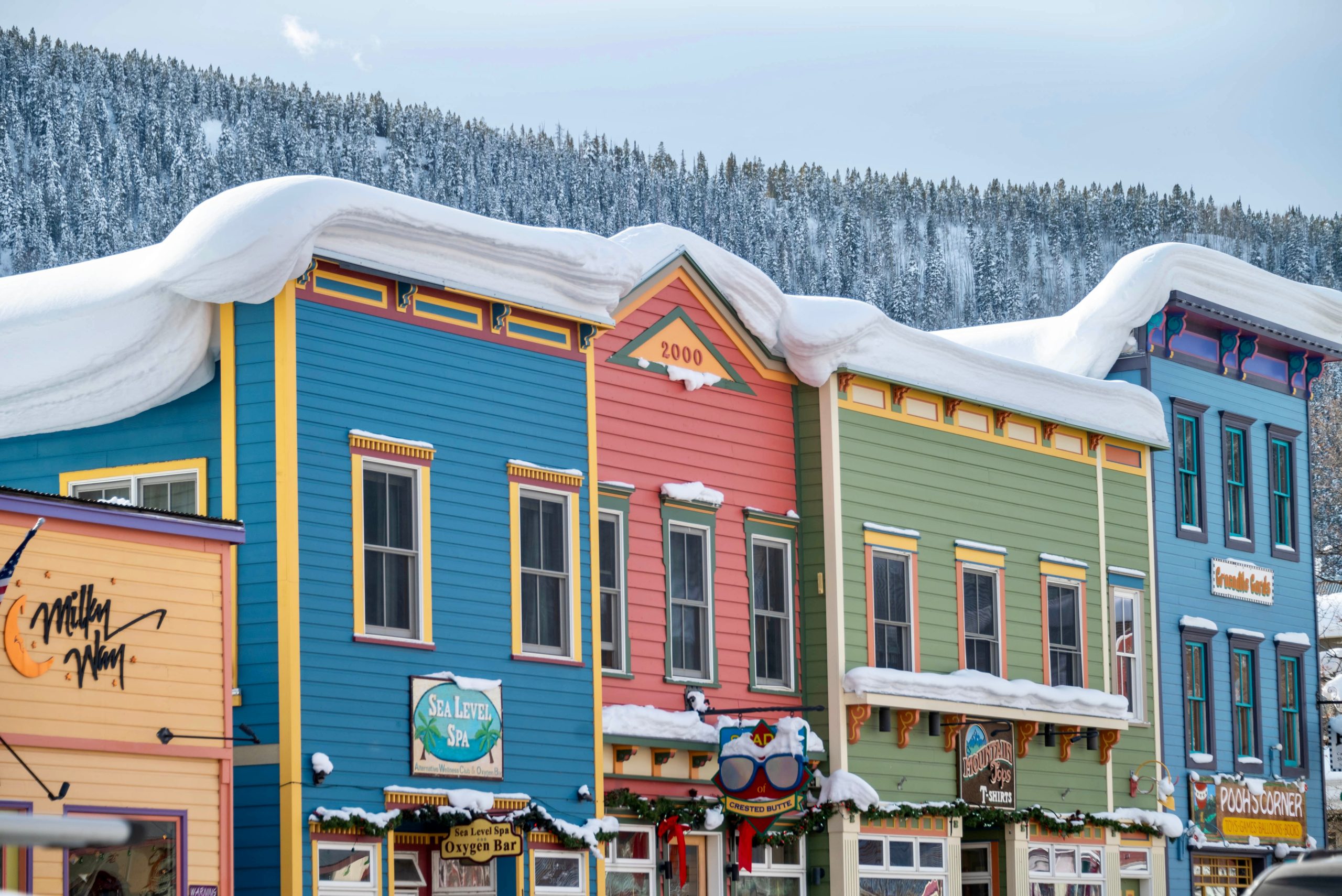 The pedestrian-friendly town of your dreams where you can simply wander and enjoy. Nearly every business is local and unique to the area, and there's plenty of history behind the colourful buildings – most of which date back to the 1800s, when Crested Butte was a mining town.
Dine in one of the great restaurants, visit the female-founded and owned Montanya Rum Distillery on the main street, enjoy one of the galleries, enjoy one of their many festivals or take the free bus up to the base area of Mt. Crested Butte to check out activities.
Aspen, the original queen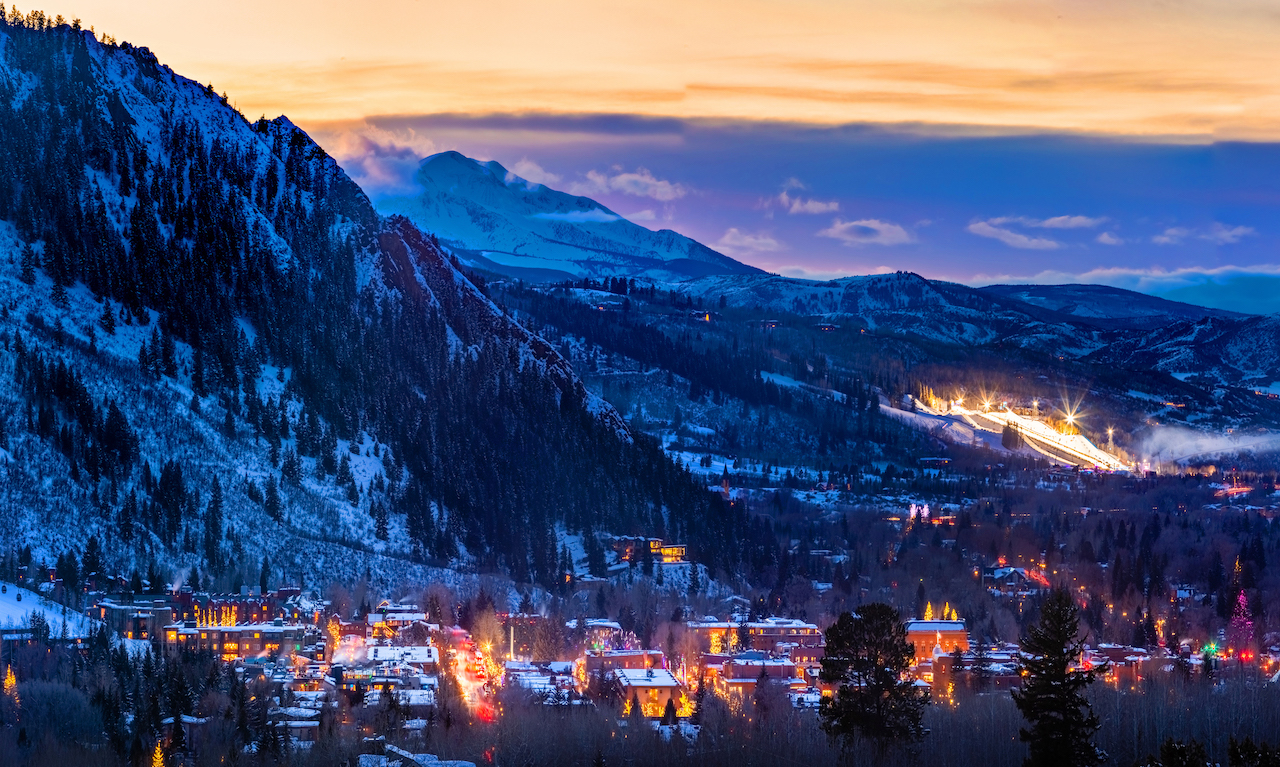 Aspen is the most famous ski town of them all; but long before it was a mecca for celebrities, it was a stomping ground for miners hoping to strike their luck on silver.
These days, it continues to have a rich undercurrent of personality, with a community that is just as vibrant as the town itself. Home to many famous artists and writers over the years, you can enjoy a tipple at Hunter S Thompson's favourite bar at the Hotel Jerome; stop into the galleries and the Aspen Art Museum; or see a show at the Wheeler Opera House.
And if you'd like to explore even further, Snowmass is just 10 miles (16km) down the road with further exquisite dining and accommodation options.
Vail, purpose built luxury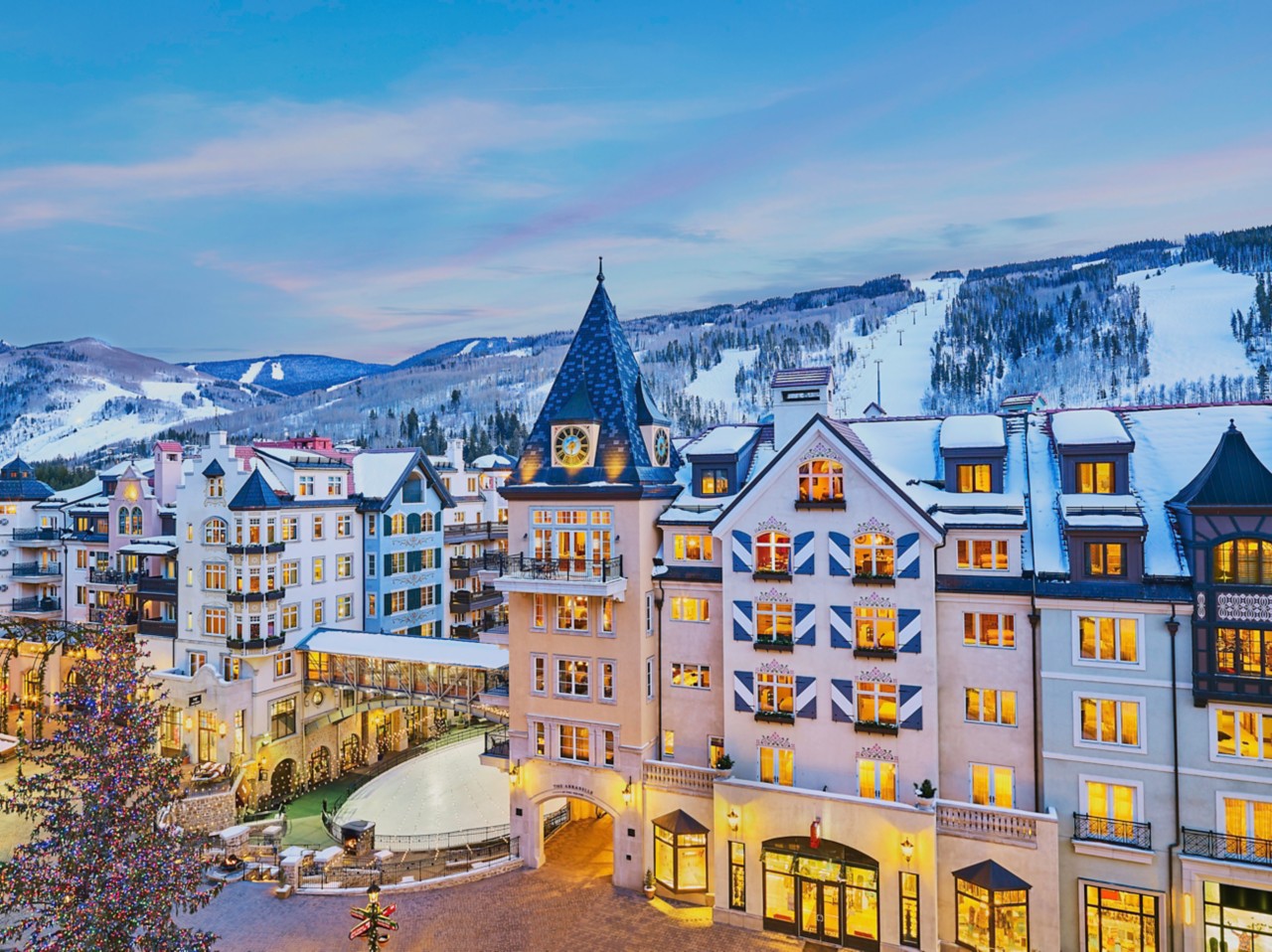 Vail sets the standard for ski resorts in North America, and the bar is only getting higher. Purpose-built by a WW2 veteran and local rancher, with truly everything having been thought of, there's an array of luxury accommodations and residences, shopping and dining, and endless off-slope activities.
Think paved, pedestrian-access-only roads and courtyards that lead to luxury hotels; swanky bars; ice skating rinks; and a variety of spas to relax in after a big day on the slopes.
Jump on the free bus to get around town, head to the Colorado Ski Museum to get more information about the history of the area, go to the movies, discover the film festival, go dog sledding, ice skating, sleigh rides, or skiing and boarding of course… the list is truly endless.
Breckenridge, high altitude heaven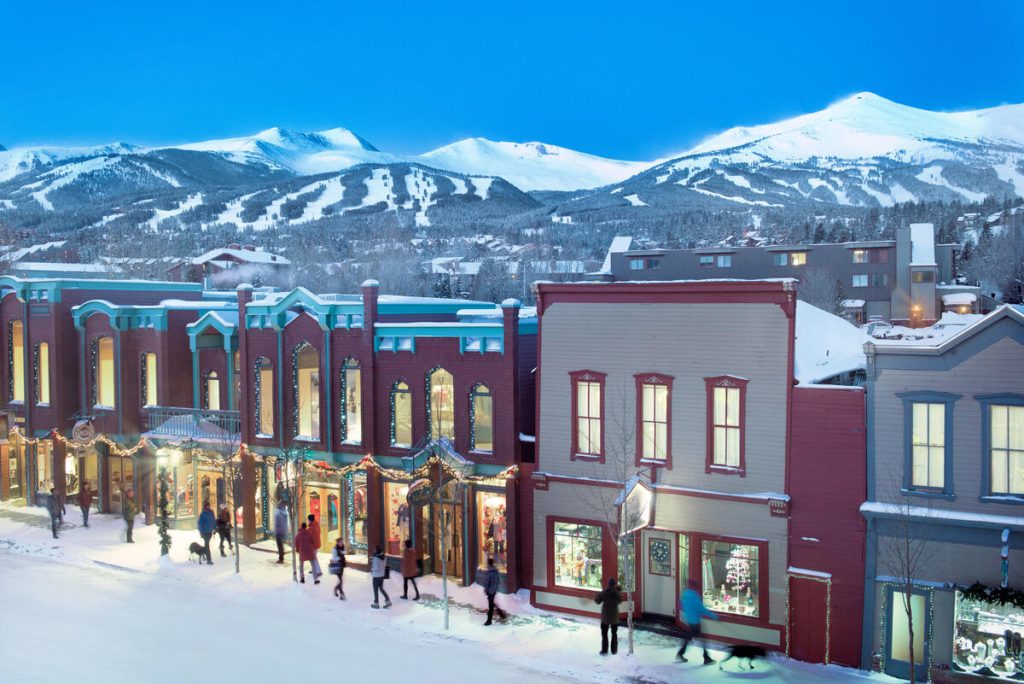 Breckenridge is the high-altitude, quirky town with a main street packed with colourful facades and a must-do experience for all ski town lovers. Established in the 1800s as a mining town, the Victorian-style buildings and homes still make for that perfect Instagram shot, and there's a charm to the place that makes you feel like a local – regardless of the season.
Relax fireside in a cozy café, wander a gallery or enjoy some amazing dining before discovering the skiing and boarding. By night, you can discover the local breweries or the world's highest distillery, The Breckenridge Distillery, for bourbon, vodka and spirits at 9600 feet above sea level.
Glenwood Springs, hot spring central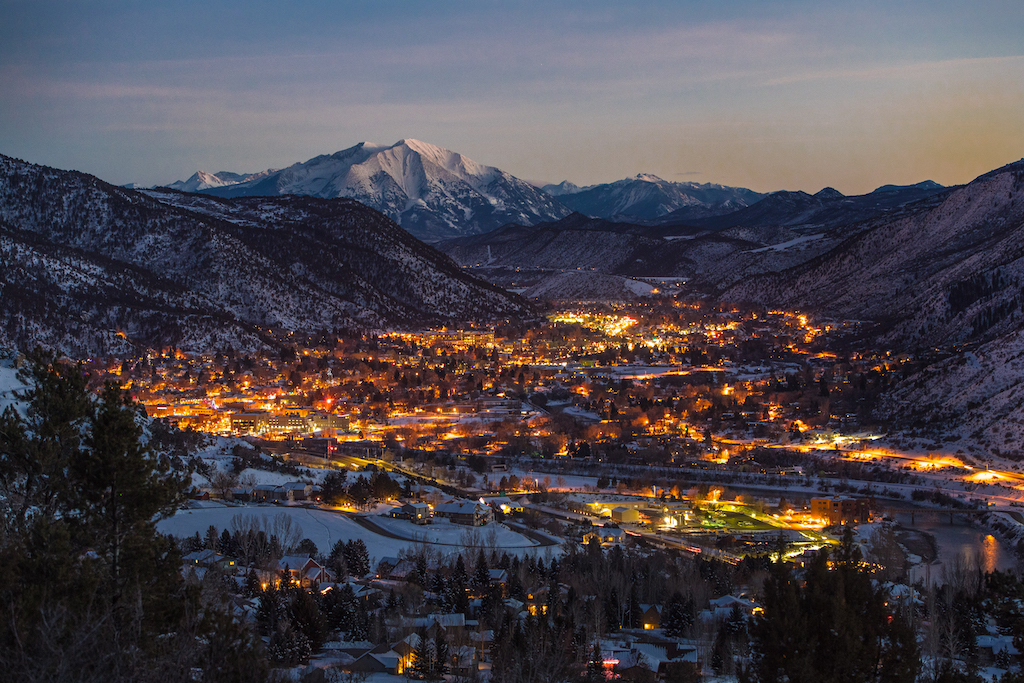 After skiing at Sunlight Mountain Resort, head about 20 minutes down the road to the hot spring town to beat them all. Glenwood Springs, in the heart of the Rocky Mountains, is famous for its geothermal amenities and considered the best destination for Colorado water therapy.
With the world's largest mineral hot springs pool, it's the best place to come for a soak while lapping up the mountain views. Plus, with everything from farm-to-table eateries to award-winning breweries located in town, there's plenty to eat.
Keep an eye out for the Doc Holliday museum; named after the founder of Glenwood springs in the late 1800s, a dentist turned gambler and gunfighter who arrived seeking a cure for his advanced tuberculosis from the hot springs, it makes for a wild story.
Durango, the true hidden gem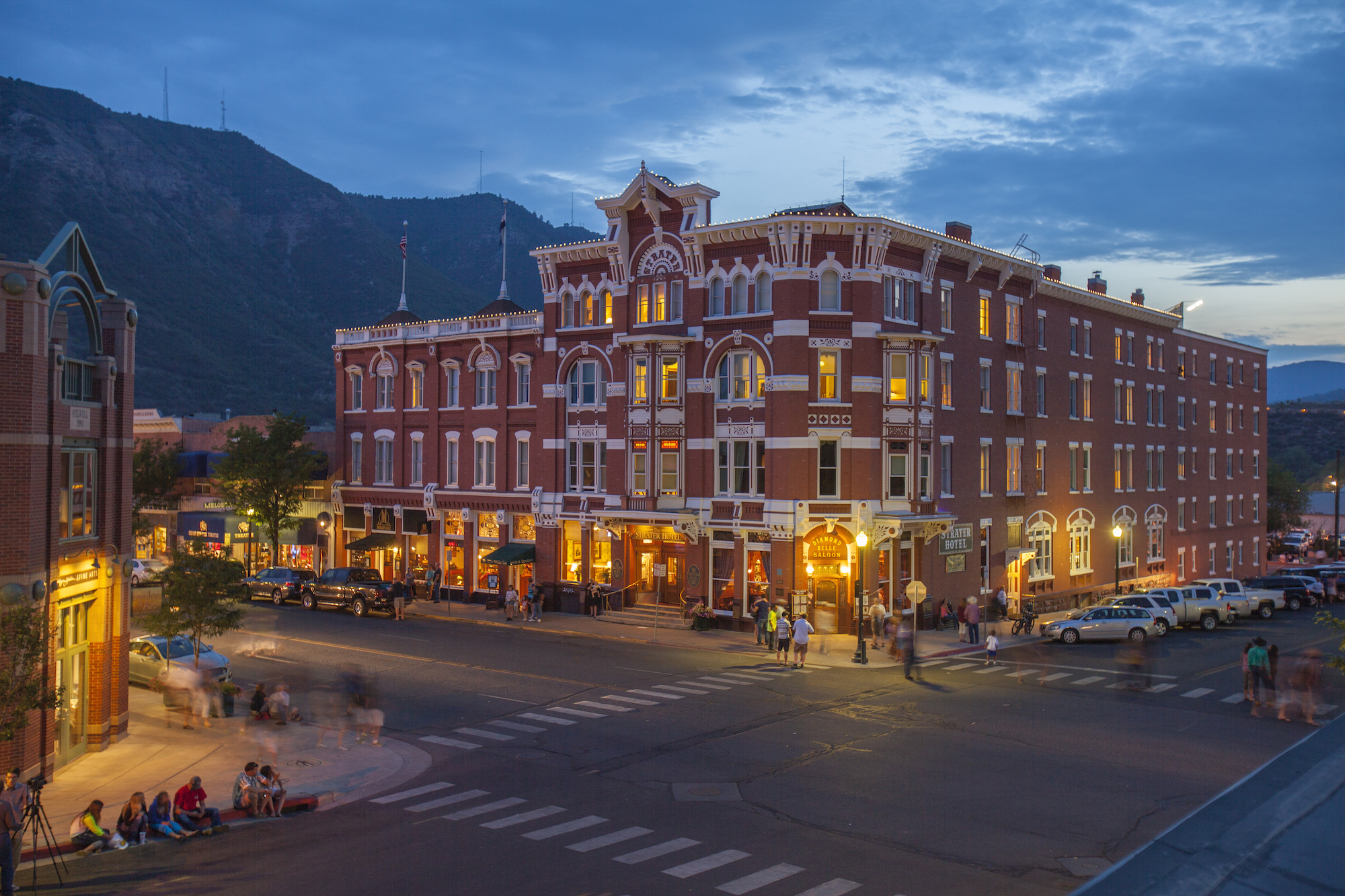 On the doorstep of Purgatory Resort, named one of the world's best resorts in the US by Condé Nast, you have Durango: a town so historic, it's recognised by the National Register as a Historic District.
Still home to a steam-powered locomotive that takes visitors through the towering San Juan Mountains, you'll also find carefully preserved historic hotels on the streets, full of relics and fixtures from the early 1800s.
Restaurants, art galleries and boutique shopping can all be found here, and craft beer drinkers will be in their element at local spots Carver Brewing or Steamworks Brewing. Best of all, you can grab a drink at the Diamond Belle Saloon, famous for being one of the original ragtime piano bars in the Wild West.
Winter Park, best of both worlds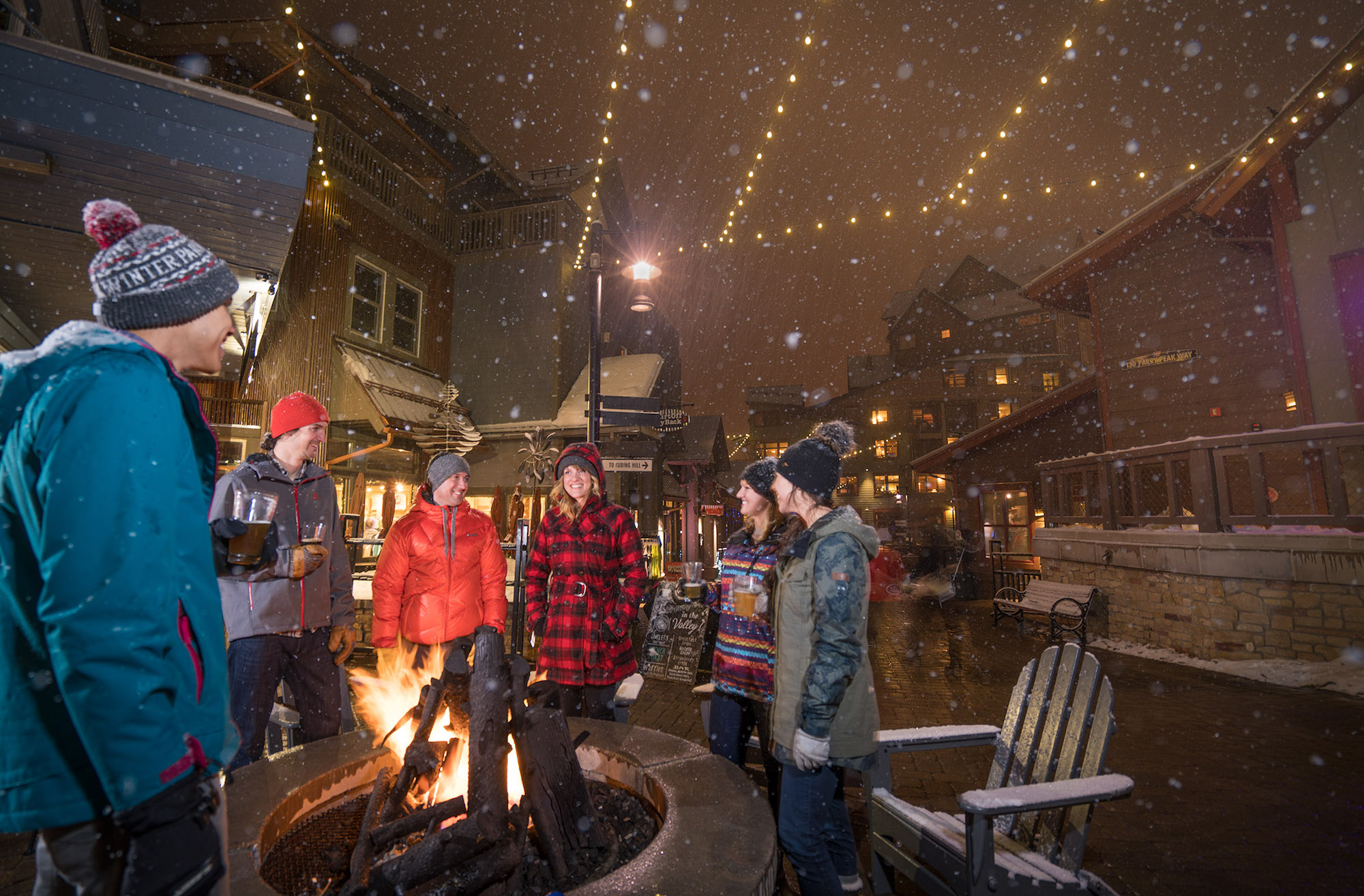 In the heart of the Rocky Mountains, you'll find amazing skiing and boarding at Winter Park Resort; and just a few kilometres down the road, a thriving town for dinner, drinks and other activities such as dog sledding and snowshoeing.
It also happens to be home to 'The Ditch on 40' – once named by the National Geographic as the best place to eat in Winter Park, they are famous for their green chile (of all things) that you can put on nearly anything.
Arapahoe Basin, it's a beach but not as you know it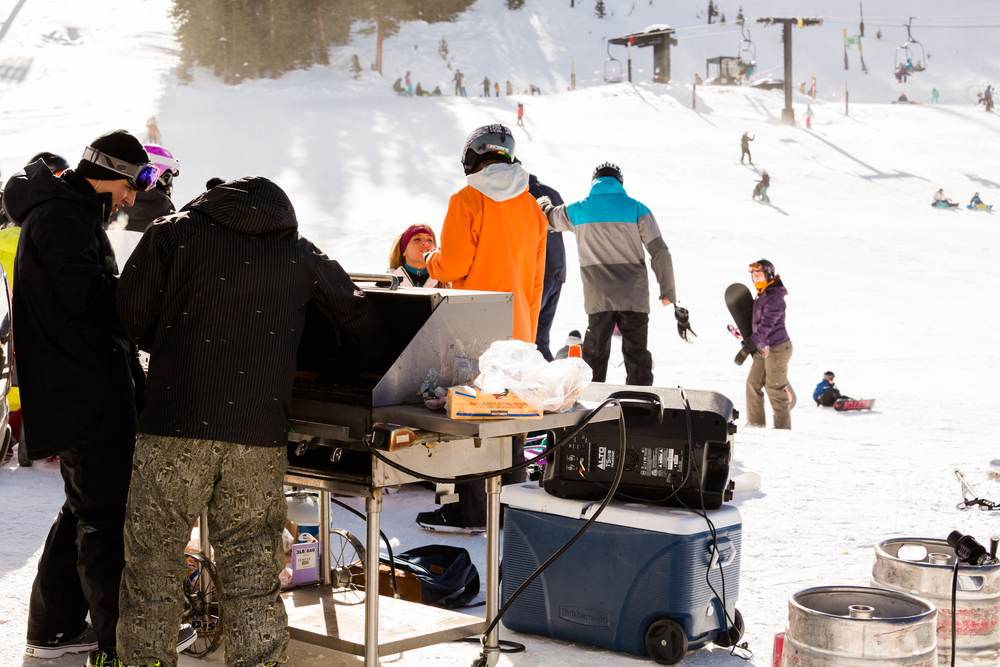 Last but not least, the town that isn't a town at all, but gets a special mention purely for the vibes; Arapahoe Basin.
A-Basin, as the locals call it, is a resort now in its 75th season despite originally being a shoestring passion project literally hand-built and partially funded by its ski-obsessed founders.
Today it has a lengthy season that runs all the way through to June. It's considered the most fun of all the resorts, largely thanks to the Beach – the ski-in, ski-out parking lot home to locals, parties and gatherings of new friends soaking up the vibes. You can even hang out there if you're not skiing, that's how welcoming everyone happens to be.
Ready to find out more about Colorado? Find out about the ski towns and all 28 resorts by clicking here.