Move over t-bars, chairlifts and choppers, Amazon has patented a drone to drag skiers and snowboarders up a hill.
The proposed drone would offer up a retractable rope with a tow handle so that skiers and boarders can be towed by the drone to the location they want to be. Perfect for those backcountry skiers wanting to access remote locations.
The patent, that was filed last week, also outlines the use of the drone tow for water skiing, surfing and skateboarding.
The idea is to utilise a smart phone to let the drone know your location for tow pick up and the patent filing even reveals that the drone could lift a user in the air if needed.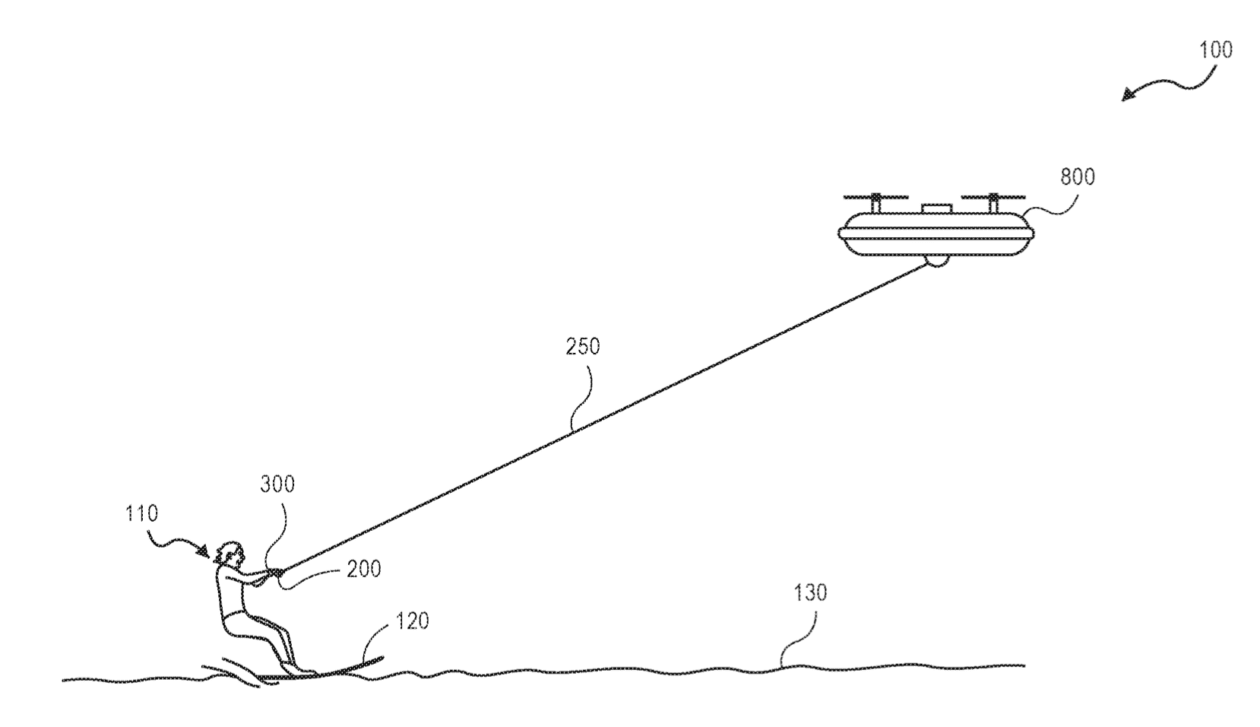 The patent also reveals that "when a user is snow skiing in a mountainous area, a designated travel area may be determined that avoids cliffs or other dangerous areas."
Amazon has long spoken of a drone delivery service known as Prime Air which is designed to deliver packages safely within 30 minutes. While the concept has been in development for over 7 years is it expected to launch in the last quarter of this year.
---
Please help SnowsBest survive  2020 and remain your independent source of snow news with a "Covid contribution", from as little as $1, so we can continue to deliver the news and content you value in a season when we need each other most. Contribute here.
---