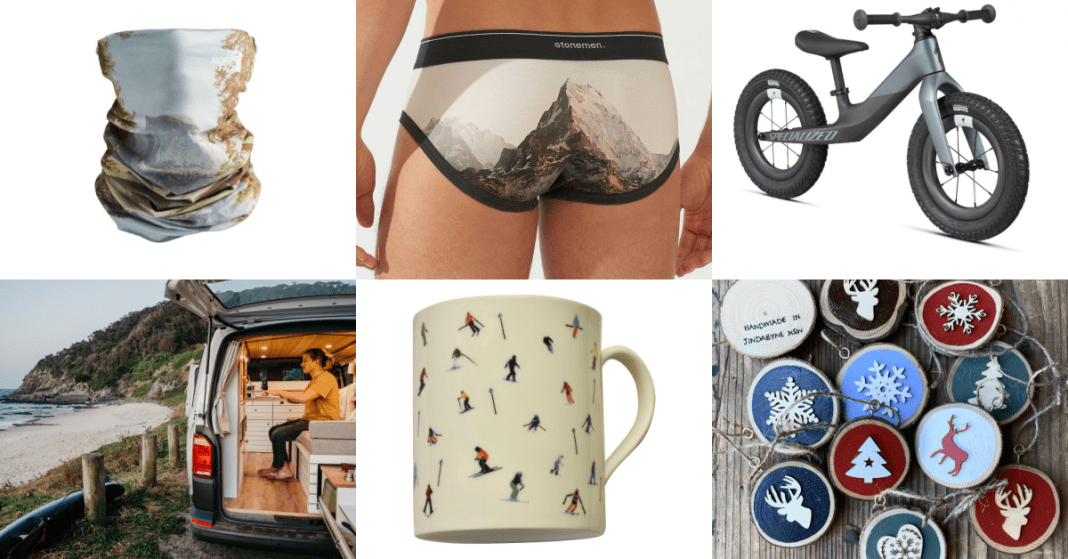 It's finally December in the longest, weirdest year of all time, and you know what that means – it's time to break out the Baileys, bust into the advent calendar and start shopping for your nearest and dearest.
With very few of us Aussies seeing the slopes in the next few months, we've got the ultimate list for those diehard skiers and snowboarders.
From those practical items that are useful any time of year to those that will be essential when we can ski again, plus a handful that you won't see on any other wish lists.
Under $50
Brumbies in your knickers
Undies! Not just any undies, Australian founded Stonemen undies featuring either mountain scenes for men and wild Australian brumbies for men and women in boxers, briefs and bras. From $36.
Handmade in Jindabyne, Christmas decorations
Handmade in Jindabyne, these timber decorations are ideal for any time of the year with deer, snowflakes, trees, mountains and sayings. Available online and in store from Design and Detail in the Snowy Mountains. From $10.
The North Face Dipsea Cover It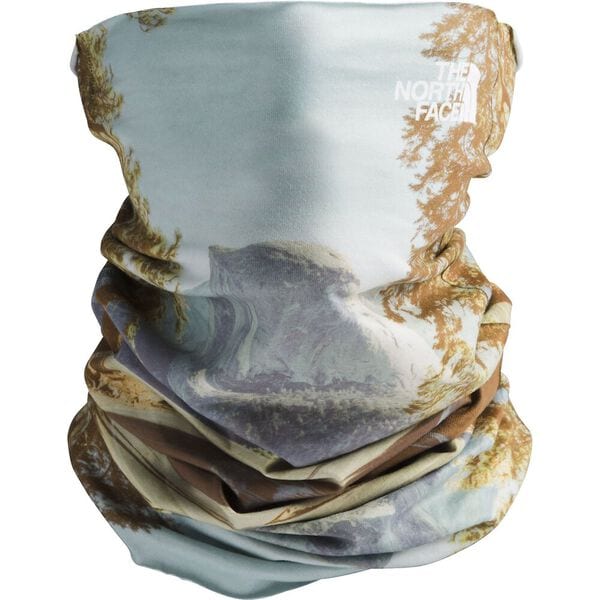 For those who enjoy a variety of mountain sports, this wicking microfibre accessory has infinite uses for versatile coverage, including social distancing and face covering, win win. Grab the half dome print dipsea for $35.
Mugski (see what we did there)

Aussie based Après Home is a lifestyle e-tailer dedicated to all things snow for your lodge or your life. Grab this Skier Mug for $40 and thank us later.
Land of Japow tees
For those who are missing the goodness of Japanese powder snow, our Land of Japow tees will be right up your alley. Available in men's and women's sizes and in all kinds of variations from $39.99.
The Burton beercuda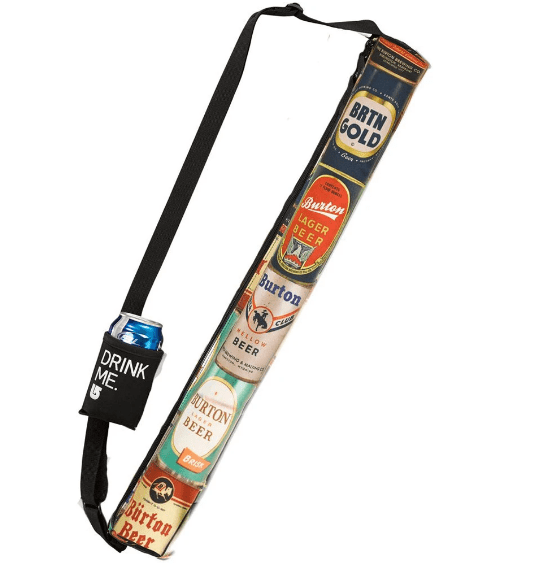 If you didn't know you needed this… now you do. The perfect accompaniment to the summer barbeques before taking it to the slopes next year, and it'll only set you back $44.99 from Aussie e-tailer Rhythm Snowsports.
Snow to Ash, a must read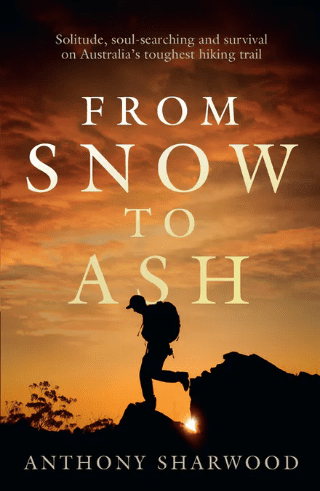 Timely, engaging and written by one of our own about our beloved Aussie backyards. Walkley Award-winning journalist Anthony Sharwood writes about trekking the Australian Alps Walking Track solo over the summer of 2019/2020, where his journey began in a blizzard and ended in a blaze, surrounded by the fragile landscapes of the mountains we love best. A cracking read. Find it here for $26.
Queen of Snow tees
For the ladies in your life, go for our much-loved Queen of Snow print with an exclusive illustration by Maria Baker supporting our #showusdagirls movement to promote women skiers of all shapes, skill levels and ages. Find them here.
Under $100
The Dairy phone covers
Ryhia Dank is a contemporary Aboriginal artist who grew up in a remote community and lives in modern Australia. Her paintings are storywork. The Gudanji/Wakaja people told stories through pattern and design and Ryhia calls her storying: Nardurna.
Now you can celebrate Country with a phone cover from Aussie brand, The Dairy, featuring Ryhia's work. Discover more of Ryhia's work and storytelling on her Instagram. Buy a phone cover with slide (a slide away slot for your credit card) from $55 here. 
Snowy Mountains Christmas Gin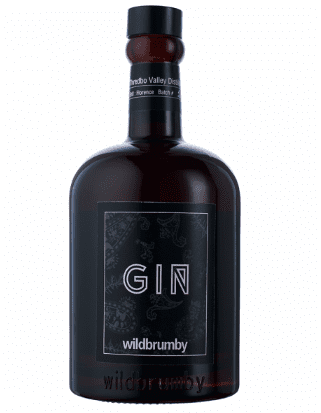 Because if we've earned anything this year, it's a really, really, really big cocktail, or just straight-up gin on the rocks. Make it extra delicious for your loved ones with the black label gin courtesy of wildbrumby, who distill their goodies locally in the Thredbo Valley. This limited edition has twists of festive fruit, elderflower and citrus notes to create that spirit-of-Christmas vibe, and comes with a personalised wildbrumby Gin Tube, a Season's Greetings card from the wildbrumby distillery and even a hand written note. Find it for $95 here.
The comfiest hoodies in all the land
If you feel like snuggling down in your air-conditioning while wearing a giant hoodie and pretending like you're about to head out on the slopes, these are the hoodies for you. Available in our Snowbest shop in the Queen of Snow range, Native Series or the Land of Japow, from just $69.99 a pop, trust us when we say you'll never want to take them off (until it's time to go to the beach).
Sustainable yoga mats from Lydia Lassila
Not content with just, oh, you know, winning an Olympic gold and bronze medal in aerial skiing, Lydia Lassila has launcher her own yoga range. This eco-friendly yoga mat is Australian designed and made from 100% sustainable cork with a natural rubber bottom for a dual grip option. ZONE yogamat is larger than your average yoga mat at 183L x 68W x 3.5mm and is $99.95.
The ultimate wish list
The Lindsay Vonn Tiffany jacket
The new, retro-inspired Legacy line from HEAD features this metallic beauty developed with former Olympic champion Lindsey Vonn. It's perfect for those who like to stand out in the streets of Aspen or Whistler, thanks to being engineered in Italy and crafted from premium fashion fabrics. Plus the sleeves are detachable, so you can even make it work for a Melbourne winter. Check it out here and be prepared to fork out about $1900 AUD. 
Customised skis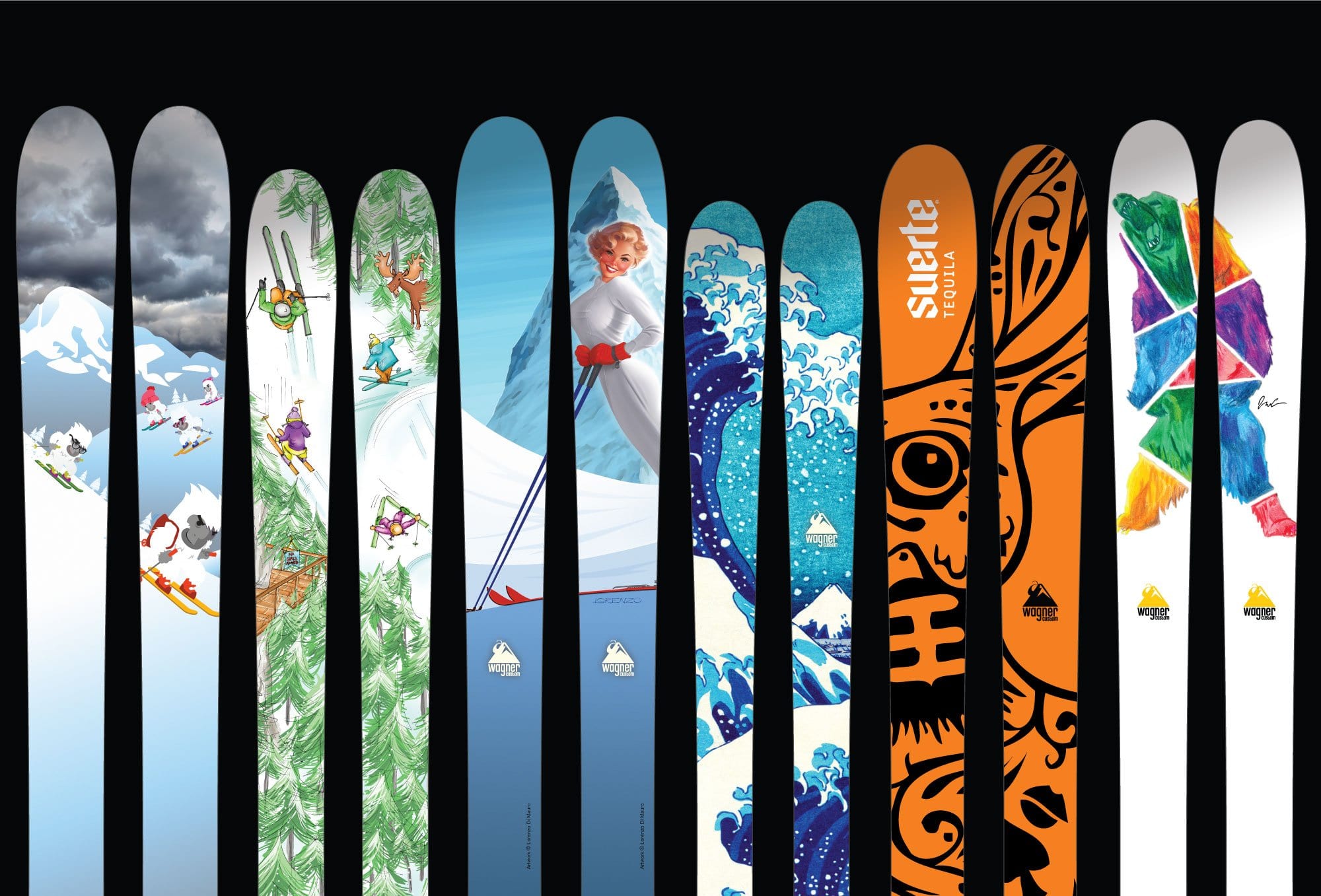 Nothing says "I love you" more than a made-to-order Wagner ski, which will be one-of-a-kind for your favourite person. Select options for increasing durability, speed, and design your own topsheet graphic. Thanks to completing a Skier DNA, a ski designer will get the skis dialed into exactly their needs. Find out more here and expect to pay about AU$2700.
A paddle board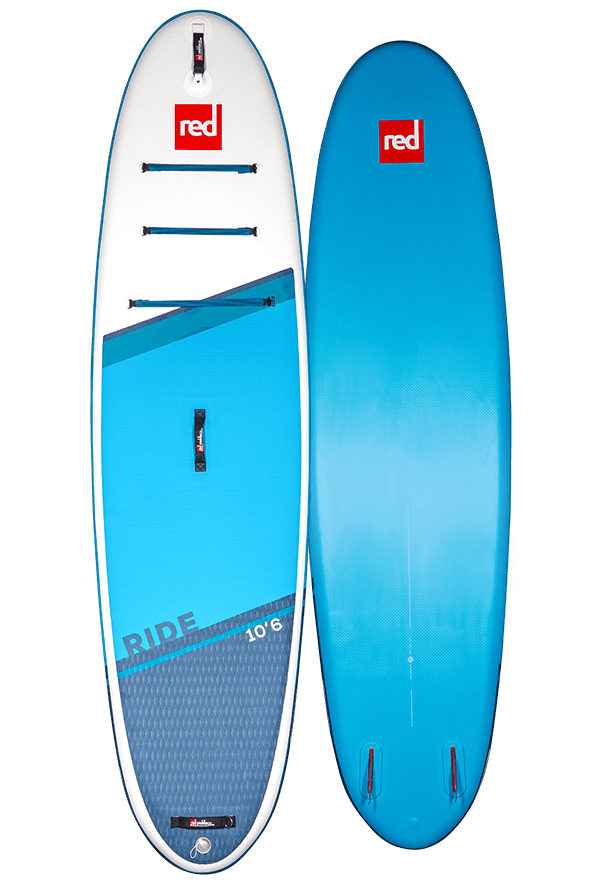 We've said it before, and we'll say it again – paddle boarding is the most ideal sport to take up in the off-season when you're itching to get back on a plane. And if you're worried about purchasing something bulky, an inflatable is the way to go. Opt for a sturdy one that will see you right in all conditions, like the ultra-popular, multi-award-winning Ride 10'6" from Red Paddle Co, designed for all conditions. And it'll only set you back around AU$1559. Find them all here. 
For the toddler who has almost everything
The team at Specialized have launched the Ultimate First Bike, the Hotwalk Carbon for toddlers yet to need pedals. They've taken the same tech behind their world championship bikes and set it up in a mini version with an all carbon frame, fork, handlebars, wheels and a ton more. You'll need some Monopoly cash though, the Hotwalk Carbon comes in at $1500.
Your own customised van
If you've always dreamed of taking to the open road with nothing but a van, Nomad Vans are the ones to make it happen. Made up of craftsmen with a passion for detail and a background in mechanical engineering, you can either opt to customise your van or deck it out with one of their pre-built systems.
And when June rolls around again, you can even drive it all the way to the Aussie alps and take it for a snow-themed adventure. Click here to secure a custom made van from $15,000 or try Camplify here to rent one for way less.
Jeep Wrangler Gladiator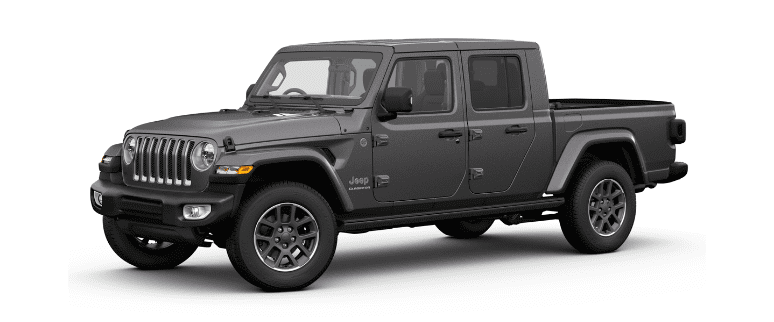 If anyone wants to pick one of these up for the Snowsbest team, you wouldn't see us complaining. The brand new Gladiator comes decked out with all the bells and whistles, it looks fantastic and it's some of the most fun you can have on four wheels. If we can't be shredding down our favourite mountain by now, it's by far the next best thing.
Find out more and request a quote here. Expect to pay around $75k.
---
Please help SnowsBest survive 2020 and remain your independent source of snow news with a "Covid contribution", from as little as $1, so we can continue to deliver the snow and adventure news and content you value when we need each other most. Contribute here.
---