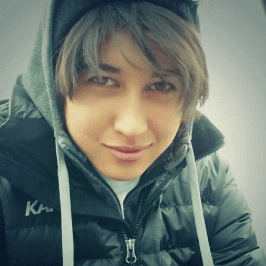 Australian snowboarder Belle Brockhoff bullied by gay hate messages while competing in Sochi Reports Natalie Peters from Sochi.
Twenty one year old Belle Brockhoff is Australia's only openly gay athlete, and had hoped to win a medal so the world would listen to her voice concerns about Russia's anti gay propaganda laws.
After finishing 8th in boarder cross, ahead of teammate Torah Bright in 18th place, Brockhoff said now is not the time to speak out.
"I'm going to take the chance when the Games are over," she said. "The Games is nowhere for a political stand at all. That's the same with every other athlete here. We're here for ourselves, we're here for the sport and nothing else."
Asked if she's missing an opportunity, she said she didn't think so: "I have three more games ahead of me and I have all the time in the world. I should keep building my profile and that will help me voice my opinion."
The Victorian insists the issue hasn't distracted her in Sochi, but says she has been receiving hate tweets.
"I've been called an aggressive something dyke or something," she revealed. "I thought it was pretty funny."
"This one guy said, I'm right behind Putin you should break a leg and get locked in a slammer. Then some other chick said, right behind Putin sounds pretty suspicious. That guy got really pissed off at that comment but that was so funny."
She laughed it off, saying the hate's funny.
Brockhoff is thrilled singer Rihanna has come on board supporting the Sochi gay rights campaign.
A photo posted on Instagram shows the star wearing a hat with the logo P6.
The Principle 6 campaign, of which Brockhoff is an ambassador, aims to challenge Russia's stance on gay and lesbian rights. It is named after the sixth principal of the International Olympic Committee's charter, which bans discrimination.
"We've had Olivia Wild and Rihanna join the cause, and that's awesome," says Brockhoff. "It just started off a small group of people and I was part of that and it has just grown, I'm really stoked about that."
Read more on Belle Brockhoff in our piece "going gay in Sochi."
Join our Sochi chatter on Facebook and follow us on Twitter @misssnowitall
Feature image credit: Belle Brockhoff instagram @bellebrockhoff