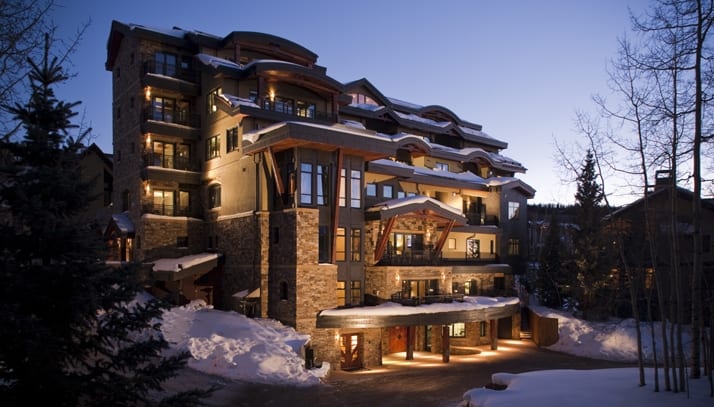 Conde Nast darling, Lumiere Hotel, to be 'reimagined' for the 2018/2019 ski season with a full refurbishment of the luxury residence hotel rooms, suites and condominiums.
Telluride alone has this kind of stop-you-dead-in-your-tracks beauty that sets the bar high. It can be daringly intimidating to compete with. As Telluride's luxury boutique hotel situated high in the San Juan Mountains, Lumiere doesn't overshadow Mother Nature. Instead, they pay her compliments by creating a top destination hotel that is both luxurious and comfortable.
In 2018, the hotel will continue in this same vein as they reimagine the Lumière experience. To do this, each residence will be restyled and redesigned to exude organic, modern chicness.
From bed sheets to the dining table, the new design will harmoniously pair clean lines and a lighter palette of colors and fabrics to really showcase this idea, that when you're at Lumiere you have a home to return to that calms you and excites you.
As part of the "Reimagine Project" the common spaces will also receive a facelift. The end result will be a lobby that screams "please stay awhile" and a restaurant where guests will want to linger long after closing hour.
And of course, they will continue to pay homage to this 140-year-old town as the hotel adorns spaces and residences with mining and skiing elements integral to the fabric of Telluride.
Watch this space for when the project is completed.