It's the endless question every skier and snowboarder has, running through their minds when they're planning a mountain trip: how many resorts can I possibly get to, and how can I choose?
Sometimes a destination comes along that covers the best of both worlds. Minakami in Japan's Gunma Prefecture is the little-known Japanese onsen town that's home to a grand total of eight resorts and 18 onsens, meaning you can enjoy a huge variety of terrain in one easy two-hour trip from Tokyo and some serious post ski soaking.
Plus there are a stack of authentic Japanese experiences to be had, and family-friendly activities that will have the kids talking about the trip for years to come.
The resorts
You can access eight ski resorts from the onsen town of Minakami so take your pick each day. You won't find many westerners as the area is still under the radar but you will get an authentic Japan experience.
For families, Minakami Kogen Ski Resort is perfect; well known for its large amount of snowfall and the high-quality snow, as well as the convenience of being ski-in, ski-out. There are some gentle slopes where beginners and families with little ones can enjoy quality time, but if you're after some thrills, sky course and forest course are where you'll find them. Afterwards, unwind in the open-air bath at Minakami Kogen Hotel 200.
Minakami Houdaigi is one of the most "popular" resorts. The quality of the snow is top-notch thanks to the runs facing north, and there are some great tree runs to be found that are rarely tracked out and perfect for visibility when the big storms roll in.
Hunting powder? White Valley has plenty of ungroomed terrain to explore.
And for those who just can't get enough of the slopes, Norn Minakami is often open until 10pm or even midnight, ensuring you can keep lapping the chair lifts until it's time for bed.
Easy to get to
You'll find Minakami on the northern end of the Gunma prefecture, surrounded by mountains. It's just 75 minutes by bullet train from Tokyo.
The proximity to Tokyo means that you'll be enjoying the slopes alongside locals visiting from the city. This has the perk of making you feel like you've discovered a best-kept secret, although you'll still never be waiting in any lengthy lift lines thanks to it still being relatively off the beaten track for most Westerners.
The season runs from mid December through to mid April, although the destination is also open year-round for activities such as hiking, canoeing and even bungee jumping.
That Sea of Japan snowfall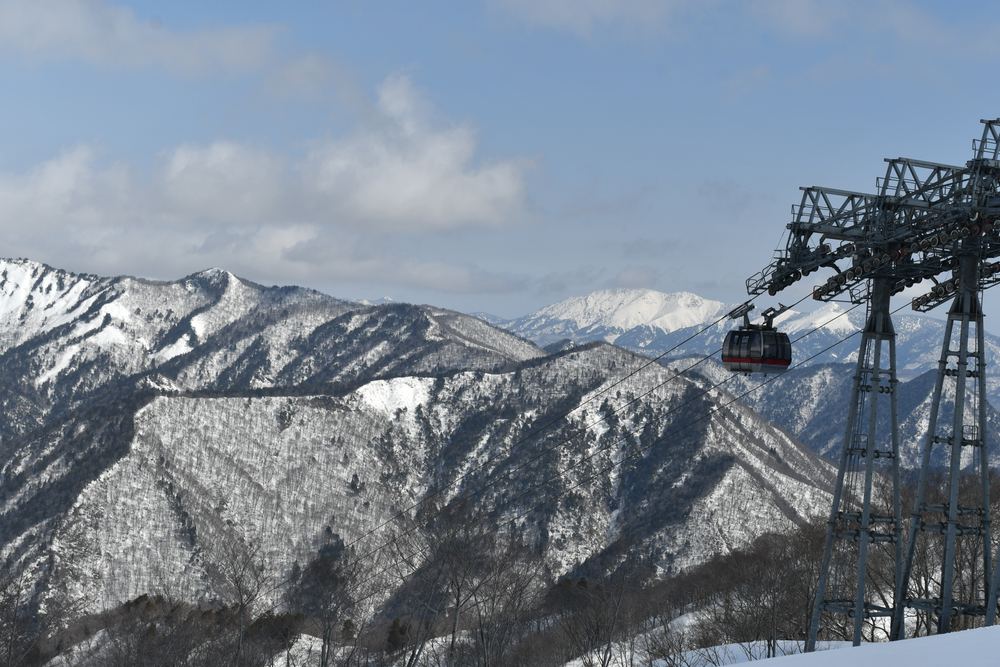 It's no secret that the snow is good in Japan, and it's even better in Minakami thanks to its positioning on the main island of Honshu.
Storm clouds travel over the sea of Japan, collecting moisture along the way, to bring snow to the coastline. By the time they reach Minakami, they're dry enough to produce the driest, best powder snow – so powdery and light that you might not even be able to make a snowball. (We promise that's a good thing.)
There's nothing like a mountain town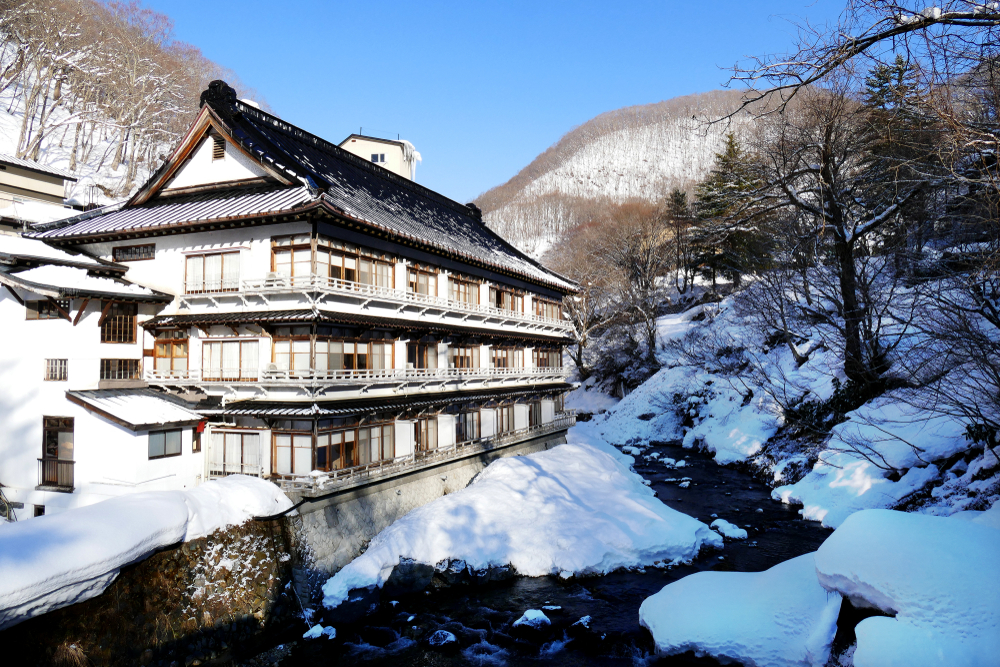 From sampling the local delicacies to enjoying the most traditional experiences, it's all here in Minakami; and thanks to the town being mostly popular with locals, it'll truly feel like an authentic Japanese experience.
Local restaurants will serve up all the dishes that the region of Gunma is famous for, including Sukiyaki hot pot, konjac and Joshu Mugibuta pork. And while the après scene isn't huge here, you'll be busy on the slopes and then heading straight to the onsens.
There are 18 onsens in total scattered around town offering a variety of water properties, and you can even opt to stay in a hotel with beautiful individual onsen facilities.
Family friendly
Kids will be in their element in Minakami Kogen Ski Resort. It has sledding areas for them to play in the snow; plus special snow racing scooters, inflatable rafts or sleds with steering wheels, inspired by the ones you'd find on the slopes of Switzerland. Along with some snow areas featuring snow huts, a tubing carousel and even a giant inflatable slide… you'll know where to find us.
There are also snow rafts, snow-shoeing, dog sledding, cross-country skiing and snowmobiling.You can purchase a 'Snow Activity Passport' to get a better deal for the activities and even your ski pass for about $50 for adults and $40 for children.
Ski and snowboard lessons are also available in English, along with all the snow gear you may ever need to rent.
Did someone say onsen?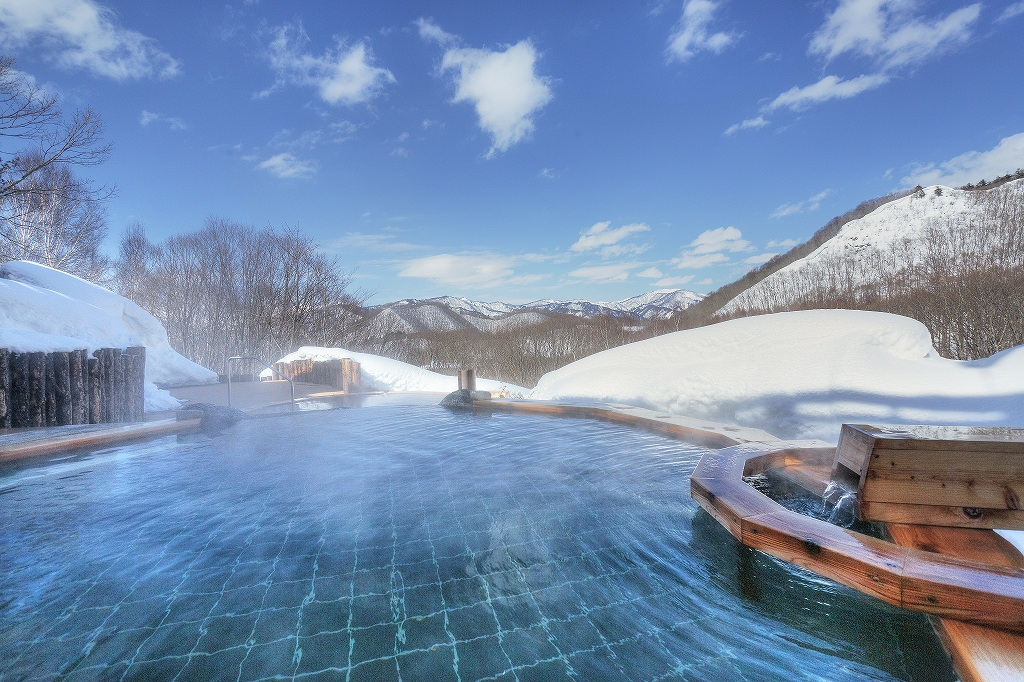 You'll be spoiled for choice in Minakami for onsen time. The onsen town boasts 18 in total and a variety of private onsens in various hotels and ryokans.
Ready to visit Gunma? We're convinced. Click here to find out more about planning your trip.