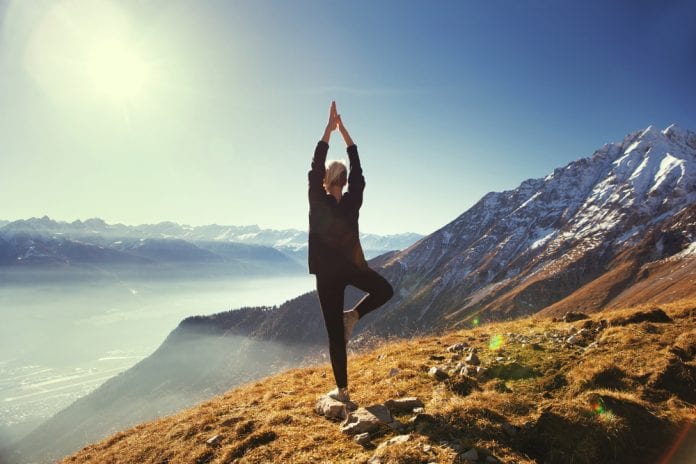 You're between seasons and burnt out from the winter just gone but you have another one ahead waiting in the wings. You want to ski but your body wants rest. So, what do you do?
Speed up that rejuvenation process with some serious time out at a wellness retreat while relaxing the body and mind and preparing yourself for the powder days ahead. Better yet, create a wellness stopover on your way to Europe, Japan or North America so you arrive ready to rumble. Sometimes you just need a kick start to get snow fit and ready, right?
Check into any of these destination spas and thank us after you return because you really should check in your digital devices at the door. A digital detox can be as invigorating as seven days on a yacht in the Caribbean.
Well, so they tell me.
A retreat for you and the non retreater
You want to detox but your plus one doesn't yet you both want to go on holidays together. Enter Amatara Phuket, a full service wellness retreat, on the shores of Cape Panwa on the island of Phuket, that also welcomes non retreat guests. Bed down in an ocean view villa and prepare to exhale.
The retreater can choose from detox, weight loss, brain health, yoga, fitness, anti aging or vitality retreat and enjoy all the spa and activity inclusives complete with spa cuisine at the onsite wellness restaurant. The non retreater can mosey on up to the bar and sip cocktails by the pool. Win win.
Ayurvedic Himalaya
The ancient medicinal practice of Ayurvedic medicine was developed more than three thousand years ago in India. If you like the idea of three doshas (or body types) that create illness when imbalanced then you'd better get ye to India to balance your Vata, Pitta and Kapha and an Ayurvedic retreat quick sticks.
Ananda Spa is one of the original high end retreats and is in a converted Maharaja's Palace in the foothills of the Himalaya near the spiritual capital of Rishikesh. It boasts a 20 000 foot spa and a mix of Ayurvedic traditional and western non traditional treatments. Yoga is a must, it is India after all, visiting masters will guide you through or choose from 10 different week long retreats. You may even spot Uma Thurman and Heidi Klum who are said to be regulars.
Ohmmmmmmm
While Ananda is traditional heritage, Vana Malsi Estate retreat, also in India, is contemporary (it opened four years ago) and filled with light and soothing neutral hues. It, too, is Ayurvedic and also offers freshly laundered kurta pajamas for guests to wear and a full menu of spa treatments and cultural activities to ensure you exhale and release in the many salas and wellness spaces on the 21 acre property.
Can't stop, won't stop
You like the idea of rest and rejuvenation but you don't know how to sit still. Get ye to a hiking style retreat. The Pearl in Laguna California has your name on it.
This intimate retreat accommodates no more than 14 guests at a time in a divine sanctuary among flowering trees. Created by two world renowned yogis, Geo and Katresha Moskios, you'll start your day with an invigorating power yoga (the original power yoga, no fake yoga here) session before breakfast and a hike in the California desert valleys after. Add massage and afternoon rest and some ocean time for good measure and you'll skip into your next ski resort.
Mountains are calling
You'll find the quirky town of Glenorchy forty five minutes down a stunning lakeside road from the mountain town of Queenstown in New Zealand. You'll also find the award winning Aro Ha Wellness Retreat perched hillside in the crook of those mountain shoulders with views across Lake Wakatipu.
Burned out executives and life worn humans head here to spend their hard earned cash and find themselves again in these hills with daily hikes up trails, across bridges, over rivers, beside the lake. Yoga starts the day with a stunning vista from the studio, a similar vista is found from the sauna and water therapy deck. You'll dine on house made healthy fare and sleep in architectural heaven. They even hold Winter Wellness retreats so you can ski first, retreat second, or vice verca.
Salt water therapy
Salt water is so good for the soul and those that love it will find solace on the island of Rarotonga in the Cook Islands at Workout on Water with six days of stand up paddle board yoga (it's ok, you can be a beginner) where you'll dine on local fruit and fish, swim crystal lagoons with wild turtles, hike the island's main mountain and inhale sunrise and sunset.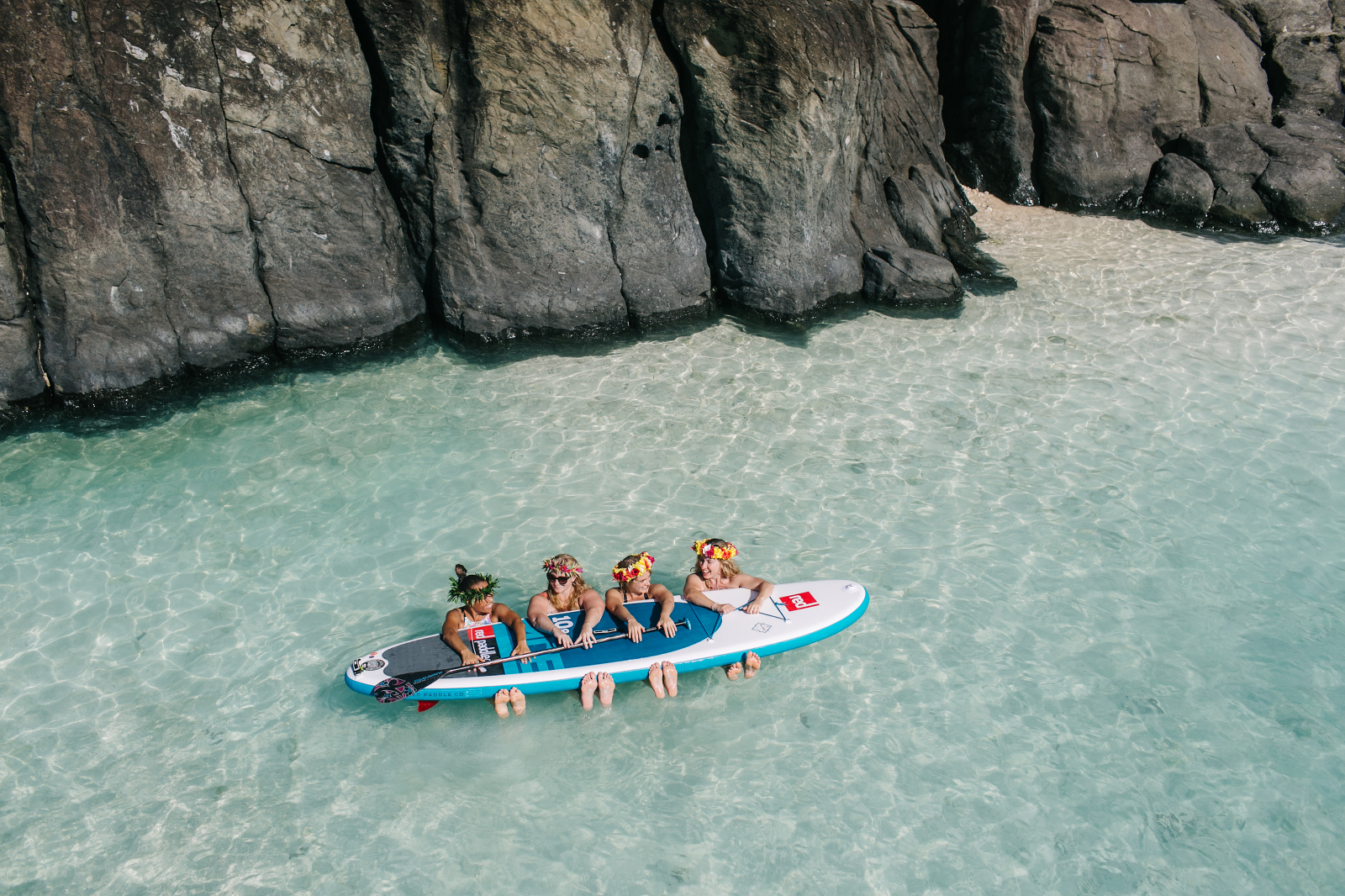 Thai princess
If Thailand's more your style then head to the beach side wellness retreat in Koh Samui known as Kamalaya.
This five star retreat wins awards every year, for good reason, and features stand alone villas with or without pools and water views. There's a private beach, two pools, a truly stunning spa and gym and a plethora of professional wellness practitioners to take you from burn out to detox. There's even a Tibetan meditation cave.
Stop everything
Healing happens in rest. This is the philosophy of Byron Bay Detox Retreats, a week long fasting retreat on Tallows Beach in an enclave of beach houses around a central yoga studio. You'll have naturopathic support from qualified practitioners, start the day with gentle yoga and meditation, drink three juices and a broth each day with supplements to help your cleanse, daily massages, colonic hydrotherapy, healing therapies, infra red saunas to hasten the detox and the cleansing elements of Byron Bay ocean water on your doorstep, literally.
This is a life affirming retreat like no other and they are run once a month during spring, summer and autumn.
The original redefined
Chiva Som is the original wellness retreat by which all others compared themselves. The retreat on the beach at Hua Hin in Thailand, a few hours from Bangkok, has hosted royalty, Hollywood, Fortune 500 and anyone looking for a personalized bespoke retreat experience just for them. The doors were opened in 1993 and the retreat is about to launch a whole new look this November when they re-open their doors after a few months hiatus to remodel key elements of the already luxe retreat.
Wellness support is integral to China Som with over 70 treatment rooms dedicated to traditional, contemporary and alternative therapies. There's a rocking activity schedule should you choose to opt in or simply lie by the pool and dine on seriously good fare that is truly good for you. The retreat even has a medi spa for discrete activated aesthetic treatments.
Euro beauty
Clinique La Prairie in Switzerland is a discreet high end destination spa for those seeking physical and emotional healing with a series of detox, sleep, weight loss, better mobility and revitalization programs. There is even a medical check up retreat.
You'll find the retreat not far from Geneva, with full lake views, which means it's not far from Verbier or Chamonix and surely you can combine some pampering and ski? There's a full spa for facials and the like, a health club and health restaurant and guests sleep in Le Chateau or Le Residence. As you do.
Close to home
Elysia Retreat in the Hunter Valley is Australia's only purpose built health retreat. You'll find the oasis just over two hours drive north from Sydney amongst the gum trees, surrounded by wildlife including kangaroos.
Days here settle into a routine of morning Tai Chi, a pre breakfast walk or hike, breakfast, stretch, spin classes, tennis, whatever activities that float your boat. More food, some seminars, sleep, rest, spa treatments, more spa treatments, more food, laughter, early nights in your spacious suite with sunset balcony. Trust us after seven days on repeat you simply will not know yourself and you won't want to leave.
Pilates heaven
Anyone who skis and snowboards well knows it's all about the core. Pilates Reformer classes are also all about the core. After a week on Pilates Boot Camp at Absolute Sanctuary on Koh Samui in Thailand you'll be ready for whatever the ski mountain throws at you. The retreat was the first to bring Pilates reformer classes to the region and retreat goers of all levels will enjoy two classes a day while dining on regular spa cuisine meals from the retreat's wellness restaurant. Plus you'll get massages to help lengthen those muscles.
Surf's up
You'll find Talalla Retreat on the beach in Sri Lanka. I know, right? Ocean view villas, bungalows, huts and tree style rooms house surfers and yogis looking for time out. Dine on fresh fish, sink yourself in the freshwater pool, stretch out in the yoga pavilion or lay back in the day spa. The retreat offers regular surf and yoga weeks so you can work on both to complement each other. Bonus is, it won't break your ski budget.
Canadian heli ski wellness
This is truly a dream come true.
Sparkling Hill Resort
is not far from Kelowna between Big White and SilverStar Resorts. Founded by Swarovski Crystal patriarch, Gernot Langes-Swarovski, the resort has 3.5 million crystals throughout the building and a wellness spa like no other.
Expect a plethora of saunas, steam rooms, ice rooms, treatment rooms, outside pools, inside pools and fine spa cuisine dining. Now, add a heli pad and the team at Sparkling Hill will ensure you heli ski by day and spa like a Euro by night.
Where do I sign up?