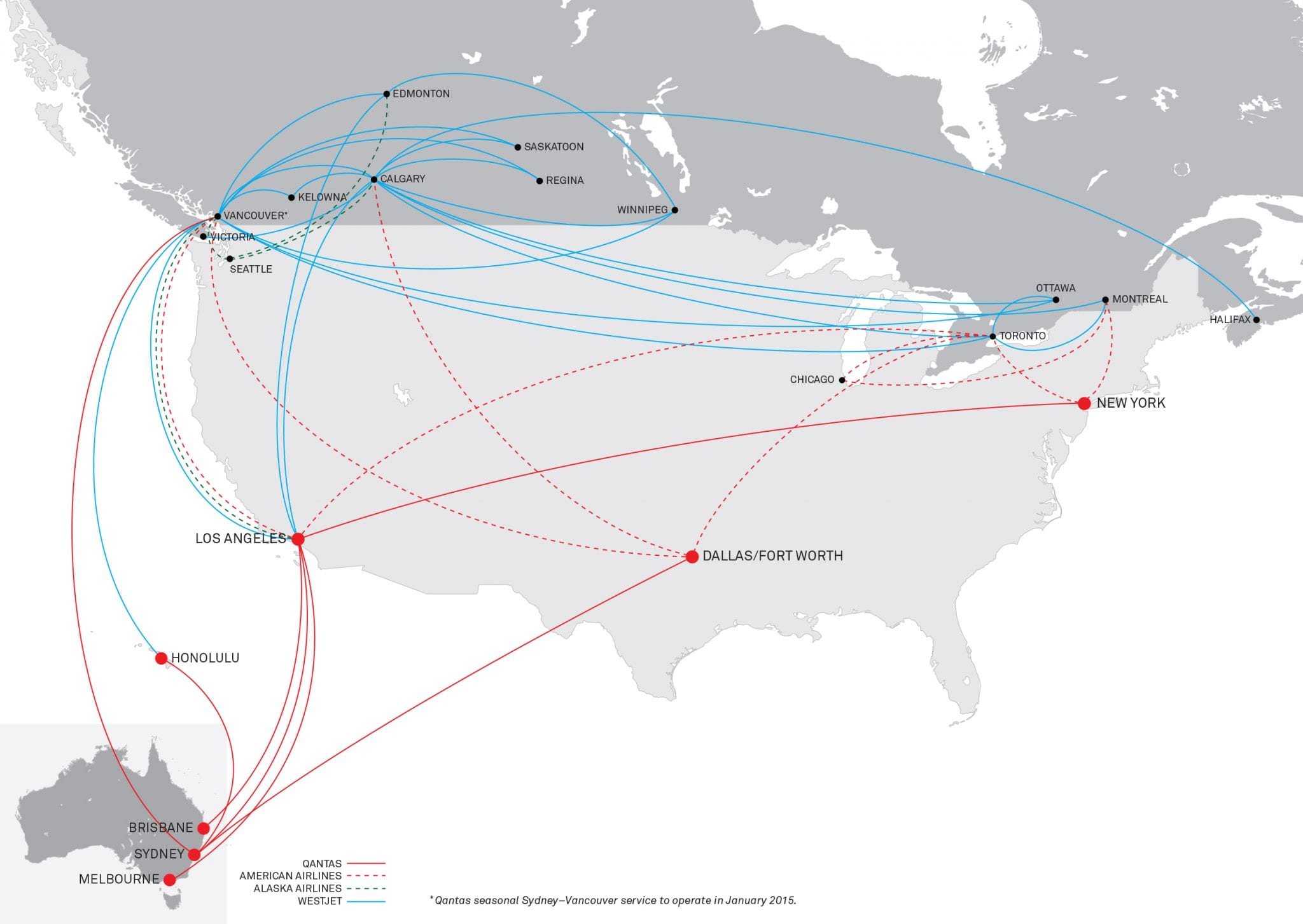 Qantas today announced it will operate six direct return services between Sydney and Vancouver in January to cater for demand during the peak of the North American winter holiday season.
Qantas International CEO Simon Hickey said the seasonal Vancouver service was great news for Australian travellers and ski enthusiasts, providing easier access to Canada's most popular ski resorts and holiday destinations, and would also boost inbound tourism for Australia.
"By flying non-stop to Vancouver, our customers can enjoy more time on the mountain, or wherever in Canada their holiday plans may take them. We're also making it more convenient for Canadian travellers to experience the best of summer here in Australia," said Mr Hickey.
"The schedule will appeal to customers wanting to maximise their vacation time on shorter getaways, with a morning arrival into Vancouver enabling same-day travel to ski resorts across Canada, and a late night departure on the return.
"North America is a key market for Qantas and these direct services reinforce our commitment both to this market and to taking advantage of seasonal peaks, including to destinations that aren't necessarily on our network all-year round," said Mr Hickey.
The Vancouver services follow last week's announcement of a new codeshare with WestJet, providing new connections from Qantas' trans-Pacific services to an expanded network across Canada**. Qantas has also announced an increase in services to the US and Santiago from early 2015, and is upgrading its Dallas Fort Worth service to an A380.
Mr Hickey said the services also deliver on Qantas' focus of having the right aircraft on the right route, at the right time of year.
"We've already announced changes to our trans-Tasman schedule to better reflect the seasonality of that corridor, including a seasonal Perth to Auckland service that runs for about five months of the year.
"Over our summer, we'll operate additional services to Tokyo and Honolulu as well as the ones announced today to Vancouver. Since July, we've scheduled a total of 108 extra flights across the international network to serve the demand in the market," added Mr Hickey.
The services will operate from 3 to 22 January 2015, departing Sydney on Saturdays and Wednesdays (with same day connections available from the major Australian capital cities), and from Vancouver on Sundays and Thursdays, operated by a three-cabin B747 aircraft, reconfigured with lie-flat beds in Business Class and the award-winning international Economy seat.